ATLANTA (TheBlaze/AP) — With 6 seconds left in Saturday night's tie game against underdog Georgia Tech, Roberto Aguayo — one of the most accurate kickers in the country — attempted to win the contest for ninth-ranked Florida State with a 56-yard field goal.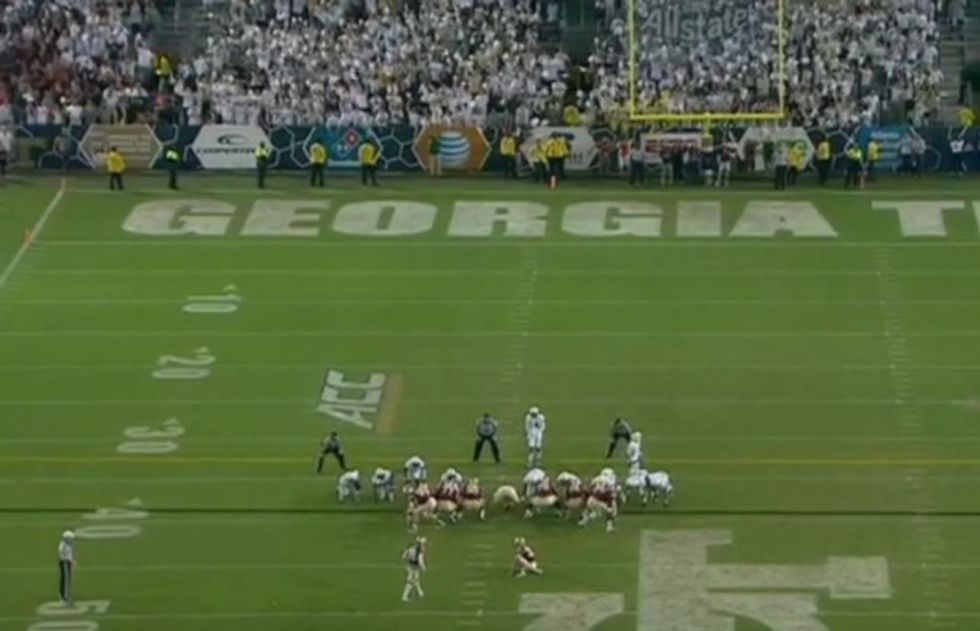 Image source: YouTube
But the kick was low, and Georgia Tech's Rod Rook-Chuncong managed to get a hand on it.
Amid the celebration, Georgia Tech's Lance Austin ran back to retrieve the ball, which was rolling along inside the 25-yard line.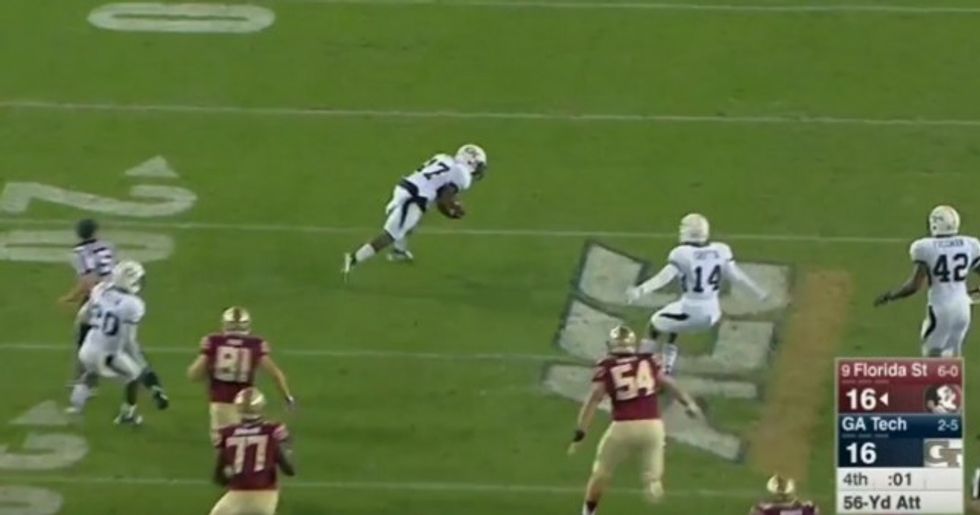 Image source: YouTube
Then he took off the other way in front of the Tech bench. He avoided Aguayo's diving attempt, then cut back on the final guy who had a shot at him to win the game 22-16 for Georgia Tech (3-5, 1-4).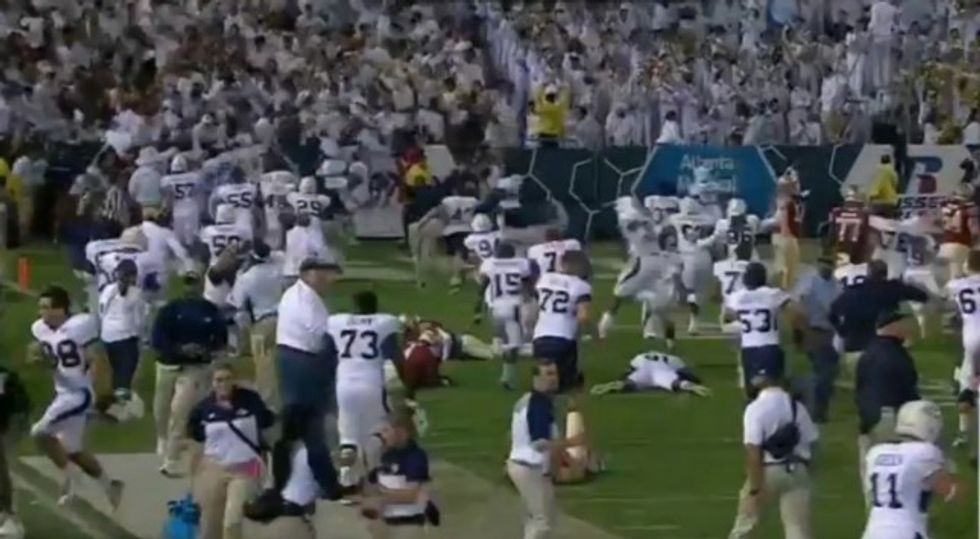 Image source: YouTube
His return for a touchdown against the Seminoles (6-1, 4-1 Atlantic Coast Conference) with no time remaining on the clock was 78 yards.
Check it out:
This story has been updated.
—
Follow Dave Urbanski (@DaveVUrbanski) on Twitter