During Black Lives Matter demonstrations in Chicago Saturday, one protester scaled a flagpole in front of a national police chiefs' convention, took down the American flag —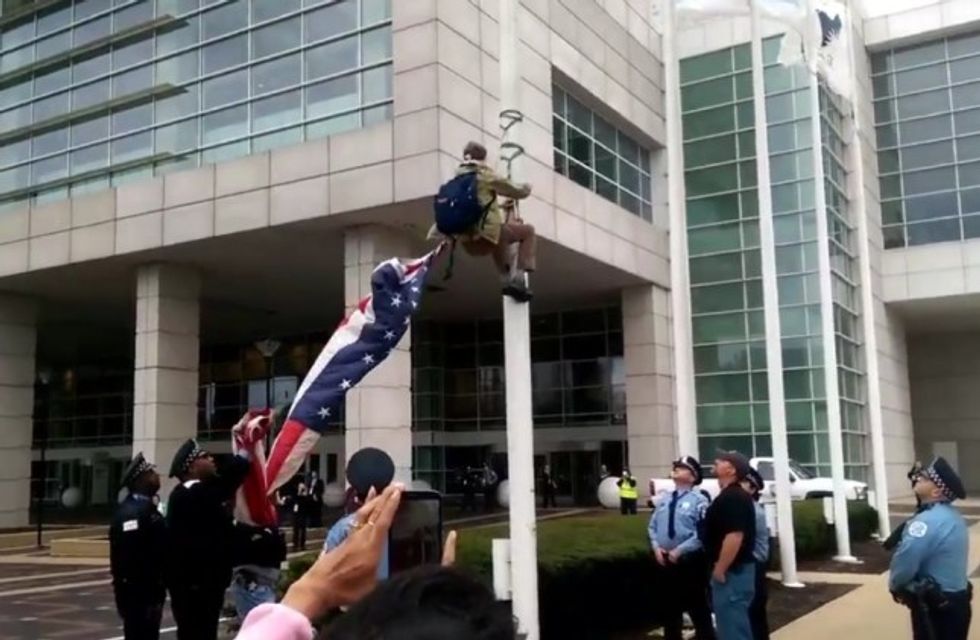 Image source: Twitter
— and replaced it with a flag that read "Unapologetically Black," WLS-TV reported.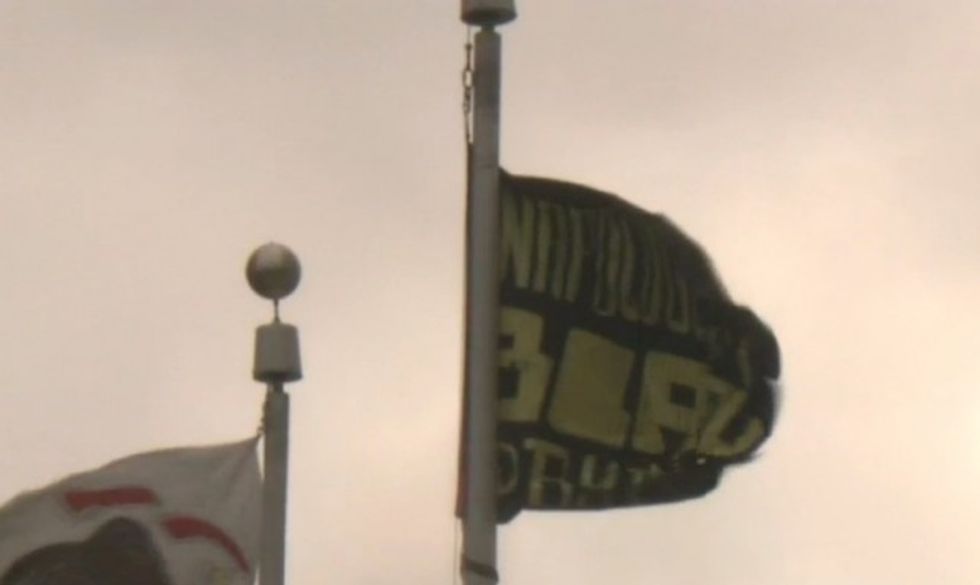 Image source: WLS-TV
The flag was quickly taken down, but removing protesters proved a bit more time consuming.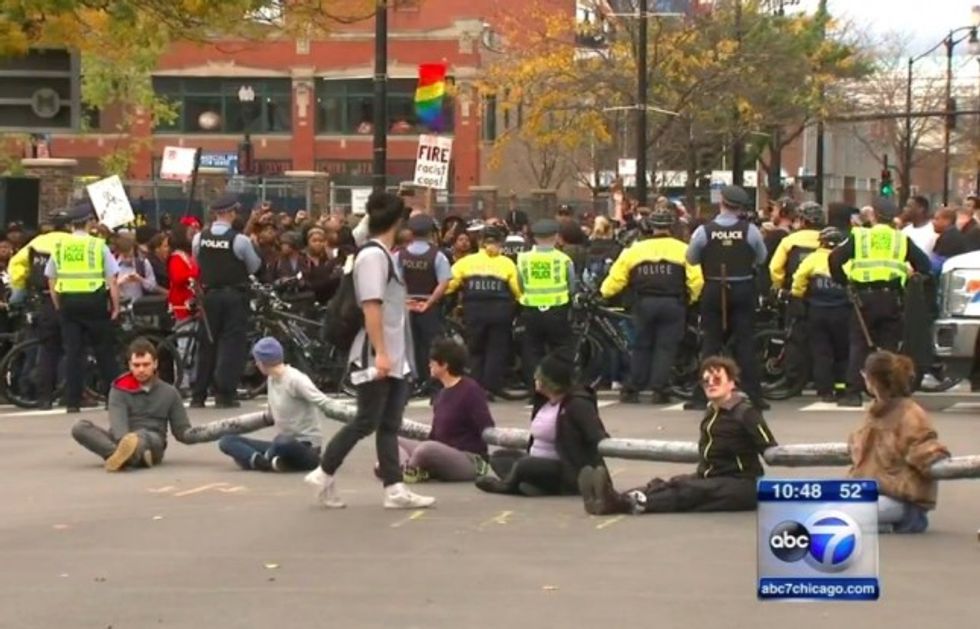 Image source: WLS-TV
Most of the 66 arrests came when protesters staged a sit-in in the middle of the street, WLS reported, in order to disrupt the International Association of Chiefs of Police gathering.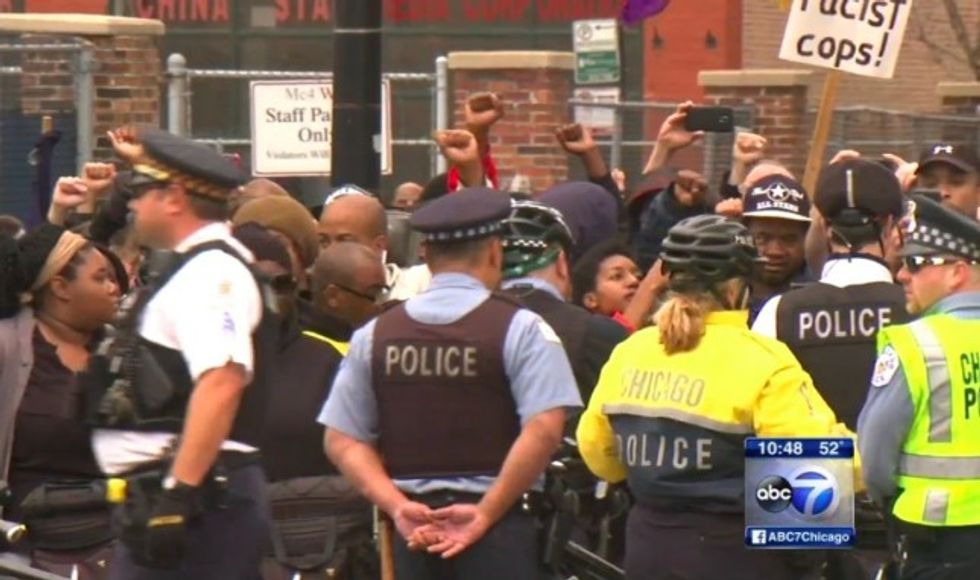 Image source: WLS-TV
More from WLS:
The conference is the largest of its kind nationwide, with over 14,000 public safety officers in attendance. The protest was organized by community organizations calling on police departments nationwide to change the way they engage with communities of color.

"What we're looking for today is to have our voices heard, to show the coalition of voices, to show that black lives matter, to make our voices heard to this very powerful organization that sets policies," protester Maria Hadden told the station. "We want less money for policing and more money for community services."
Chicago Police Superintendent Garry McCarthy left the gathering to check on things outside, WLS said, then he returned to deliver his remarks.
"We're in a tough time for policing right now and I believe we're at a crossroads. I don't think this climate has ever existed in the history of American policing," he told the other chiefs. "But at the same time I honestly believe this scrutiny and this environment presents an opportunity for us."
President Barack Obama will address the conference on Tuesday.
—
Follow Dave Urbanski (@DaveVUrbanski) on Twitter