Princess Juliana International Airport in St. Maarten is famous for commercial jets that come in for landings just feet above the beach.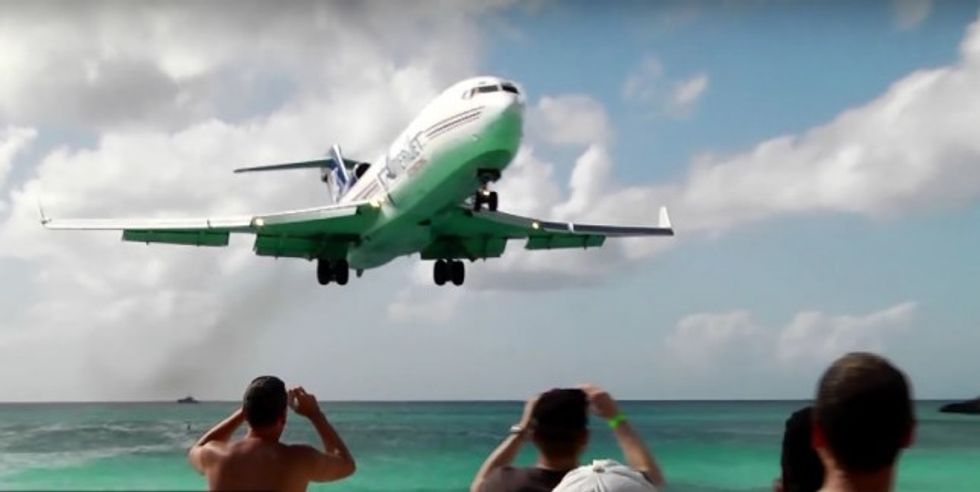 Image source: YouTube
Takeoffs usually take place in the opposite direction, away from the beach and toward the mountains, Jalopnik noted, but one guy with a video camera documented the rarer event as an MD-80 raced toward him down the runway —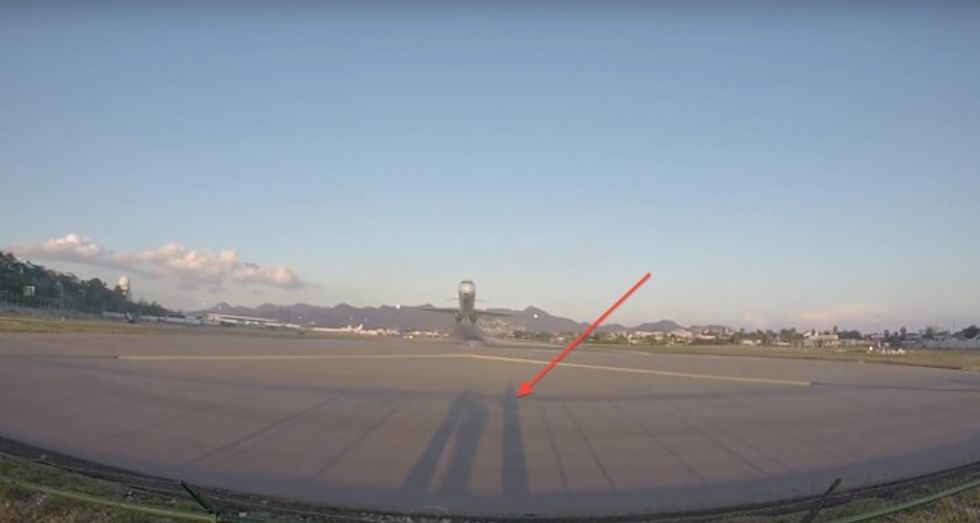 Image source: YouTube
— and flew past him just feet above his head.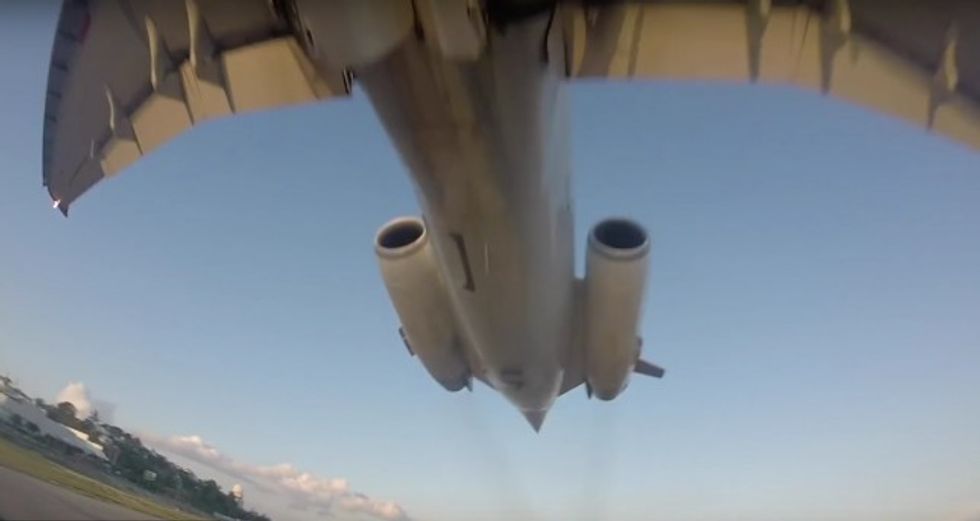 Image source: YouTube
"That was worth losing my hat over," the thrilled videographer said as the jet flew out to sea.
Check it out. (Content warning: He drops what sounds like an F-bomb well after the plane is past him):
This story has been updated.
—
Follow Dave Urbanski (@DaveVUrbanski) on Twitter