CNN asked GOP presidential candidate Marco Rubio about Donald Trump eight times during a roughly 5-minute interview Sunday.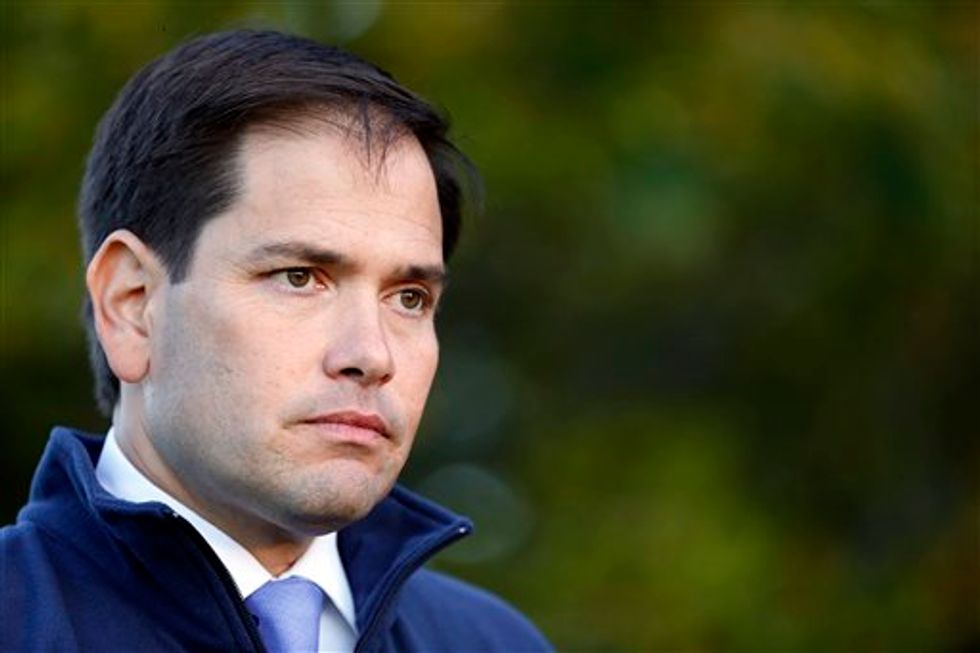 Republican presidential candidate Sen. Marco Rubio, R-Fla.,listens to a question during a house party campaign stop Tuesday, Oct. 6, 2015, in Bedford, N.H. (AP Photo/Jim Cole)

National Review provides a rundown of the questions included:
• Why is Donald Trump beating you in your home state?

• What do you think about Donald Trump saying he's going to win with Hispanics?

• Is Donald Trump more in tune with Republicans on immigration than you are?

• Is Donald Trump ready to be commander in chief?

• If he's the nominee, will you enthusiastically support him?

• Do you think there needs to be a "Stop Trump" movement?
Watch the interview via CNN below:
---