A confessed child rapist walked free Friday after a Missouri judge found that the man's constitutional right to a speedy trial had been violated.
Aaron Michael Fisher was arrested in October 2009 on charges that he raped his 5-month-old daughter. He filed a speedy-trial motion in February 2011, but jury proceedings kept being postponed and rescheduled — sometimes at the request of Fisher himself.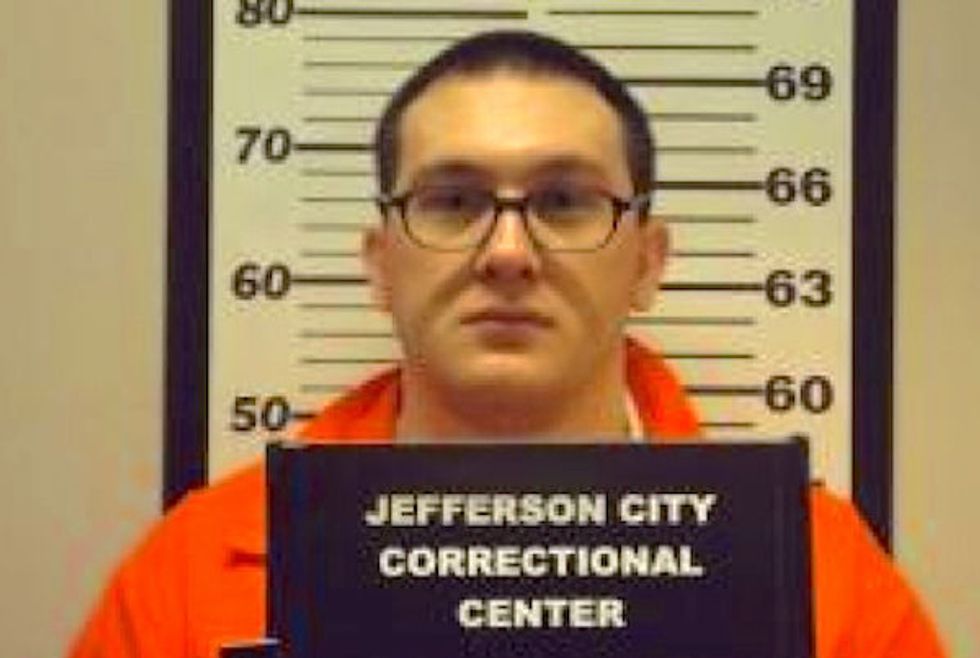 Aaron Michael Fisher (Jefferson City Correctional Center)
Fisher pleaded guilty in 2014 but later changed his mind, saying he didn't remember anything from the incident. So his case went before another judge, who then recused herself because of her involvement in child custody proceedings related to Fisher's case. The case eventually wound up before Cole County Circuit Court Judge Patricia Joyce on Friday.
LakeExpo.com reported that the text on Fisher's 2009 arrest warrant stated, "NO BOND ALLOWED!!! DEFENDANT IS DEEMED BY THE COURT TO BE A DANGER TO THE COMMUNITY DUE TO HIS ACTIONS." But despite any "danger" Fisher may pose, Joyce ruled that he walk free on the grounds that his Sixth Amendment rights were violated.
"I have never in all my life seen such a horrible decision by a judge," Miller County prosecuting attorney Ben Winfrey told LakeExpo.com."I'm just livid."
Winfrey added that he learned of the judge's decision in an email and had to rush to protect the victim's family, who are now receiving an emergency order of protection as a result of the dismissal.
"[Fisher] is free. He is out in the community now, as far as I know," Winfrey said.
Winfrey's office responded to the defendant's speedy trial motion and a trial was scheduled for November. But now that the case has been entirely dismissed, Winfrey admits there's not much he can do.
"It is done. I can't re-file," Winfrey said.
Winfrey has contacted the Missouri attorney general's office about filing an appeal, the only remaining action the prosecuting attorney's office can take .
"There's no way it can end this way," Winfrey said. "I will work night and day to get justice. I want people to know that we're continuing to fight this. We will not let it end this way."
Joyce's office did not immediately return a request for a comment from TheBlaze.
Winfrey did not immediately return a call.
(H/T: LakeExpo.com)
–
Follow Jon Street (@JonStreet) on Twitter