Glenn Beck predicted Tuesday that a President Donald Trump would put TheBlaze "out of business overnight."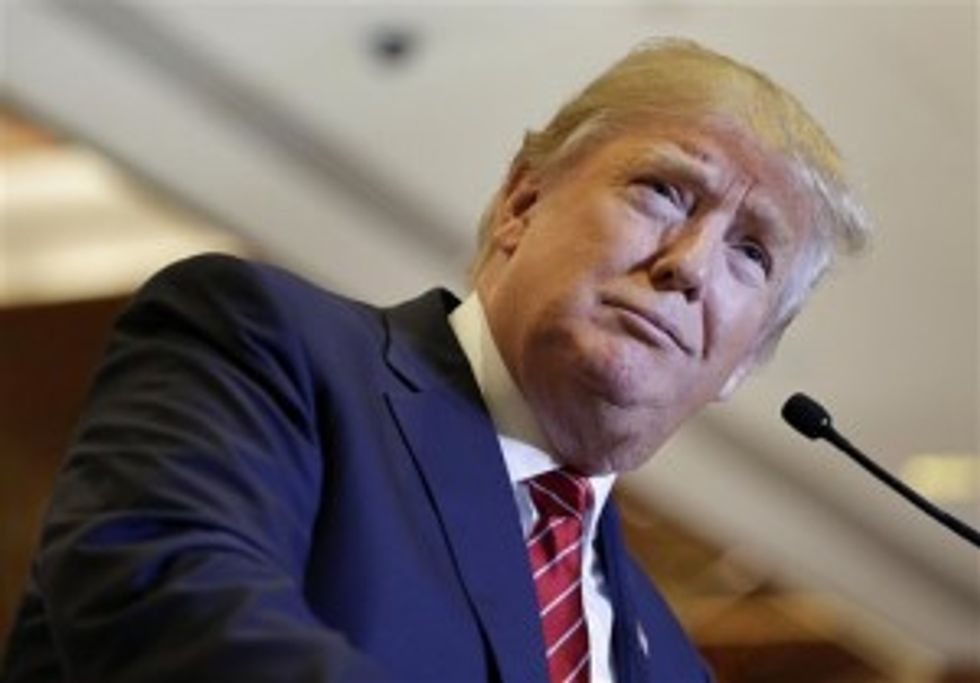 Republican presidential candidate Donald Trump pauses while speaking about his tax plan during a news conference, Sept. 28, 2015, in New York. (AP Photo/Julie Jacobson)
Beck's prediction was sparked by discussion of 2012 Republican presidential nominee Mitt Romney's recent comments decrying the "change in the world of media" on David Axelrod's podcast "The Axe Files."
"There was a time when we all got the news with the same facts, if you will," Romney told the former strategist for Barack Obama. "We had three networks we watched for the evening news. Most of us got newspapers. Everybody in the middle class got a newspaper, so we got the same facts whether we agreed or not with them."
Beck radio co-host Pat Gray said it is non-traditional news outlets that are "empowering Republican insurgents and preventing establishment Republicans from compromising more with Democrats."
Gray claimed TheBlaze would not survive under a Republican presidency like Romney's, then went on to say that a President Trump would work "night and day" to shutter it.
"Oh my gosh. Donald Trump would put us out of business overnight," Beck agreed. "He would put us out of business. He would work tirelessly to put us out of business."
Trump earlier this month called Beck "wacky" and a "real nut job" and claimed he was losing relevancy. Beck, one of the most popular voices on talk radio, said in reaction only, "It is beneath me to respond to this."
Complimentary Clip From TheBlaze TV
[mlbvideo content_id="526175883"]
The full episode of The Glenn Beck Program, along with many other live-streaming shows and thousands of hours of on-demand content, is available on just about any digital device. Click here to watch every Glenn Beck episode from the past 30 days for just $1!