In two separate speeches over the past weekend, Hillary Clinton referenced a Bernie Sanders debate comment about "all the shouting in the world" not having an effect on gun violence" as sexist.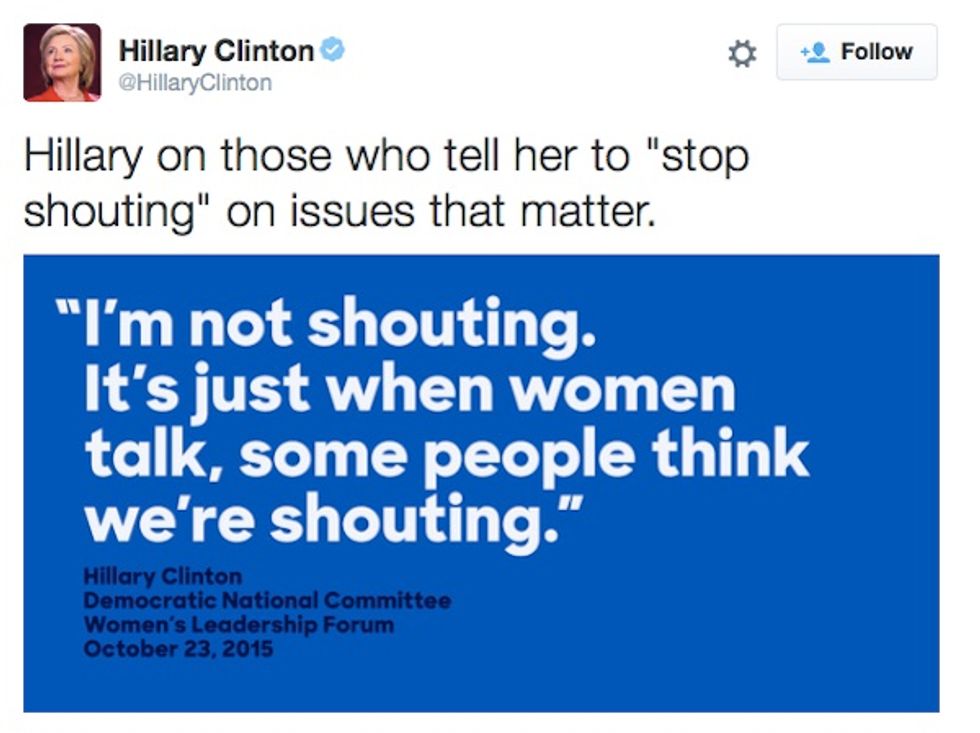 Image source: Twitter
The Sanders campaign responded, calling Clinton's move "unacceptable."
On Tuesday morning, MSNBC's Mika Brzezinski and Joe Scarborough appeared to agree with Sanders, declaring Clinton's tactic to be "pathetic."
"That was pathetic," Brzezinski said. "I know that she's the frontrunner and I'm sure she's going to win...I'm glad, I want a Democrat to win -- but that was like 'Veep.'"
Additionally, Brzezinski declared, "I know sexism. Hillary Clinton knows sexism. She should know better than to let her staff make her do that."
The "Morning Joe" co-host instructed Clinton's campaign to "stop writing lines for her -- they're bad, really bad."
"Let's not denigrate it with that stupidity," she added. "I'm like cringing."
Watch the segment via MSNBC below:
__
Follow the author of this story on Twitter and Facebook: