A cellphone video recording an on-campus brawl involving about a dozen students captured the moment their principal attempted to break things up, only to be slammed to the floor by one of the students.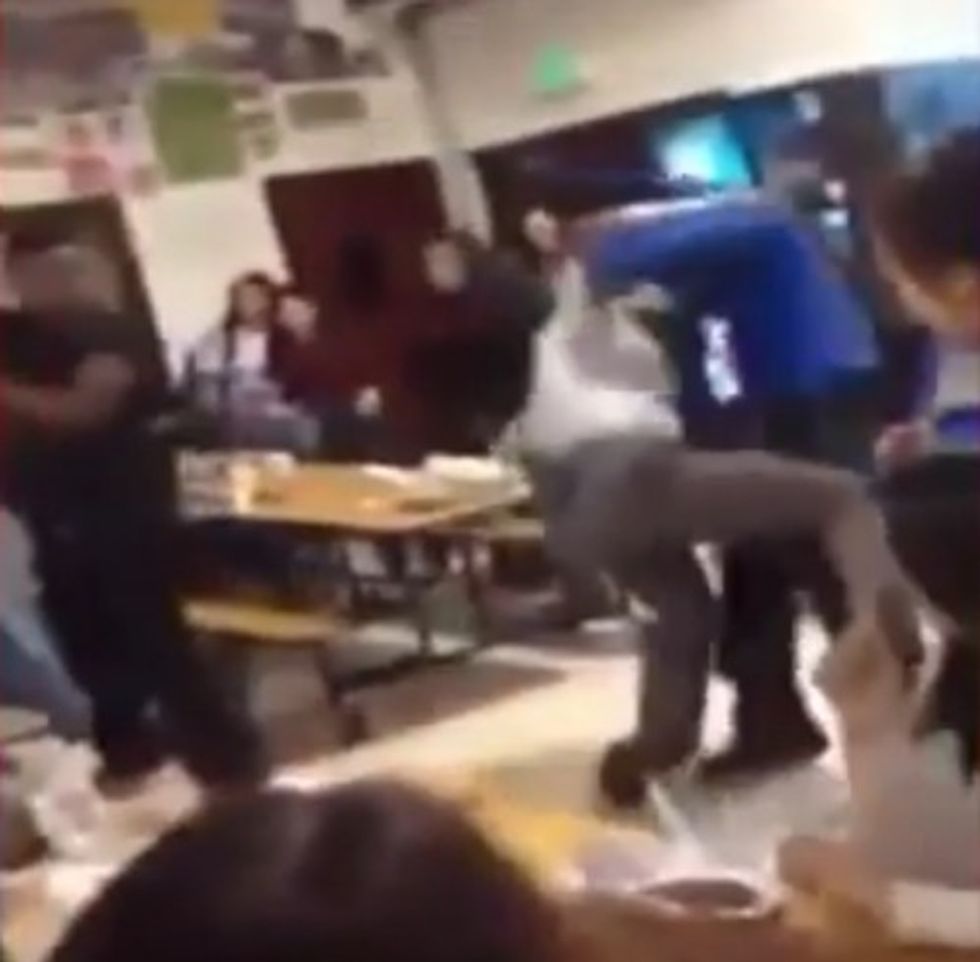 Image source: KTXL-TV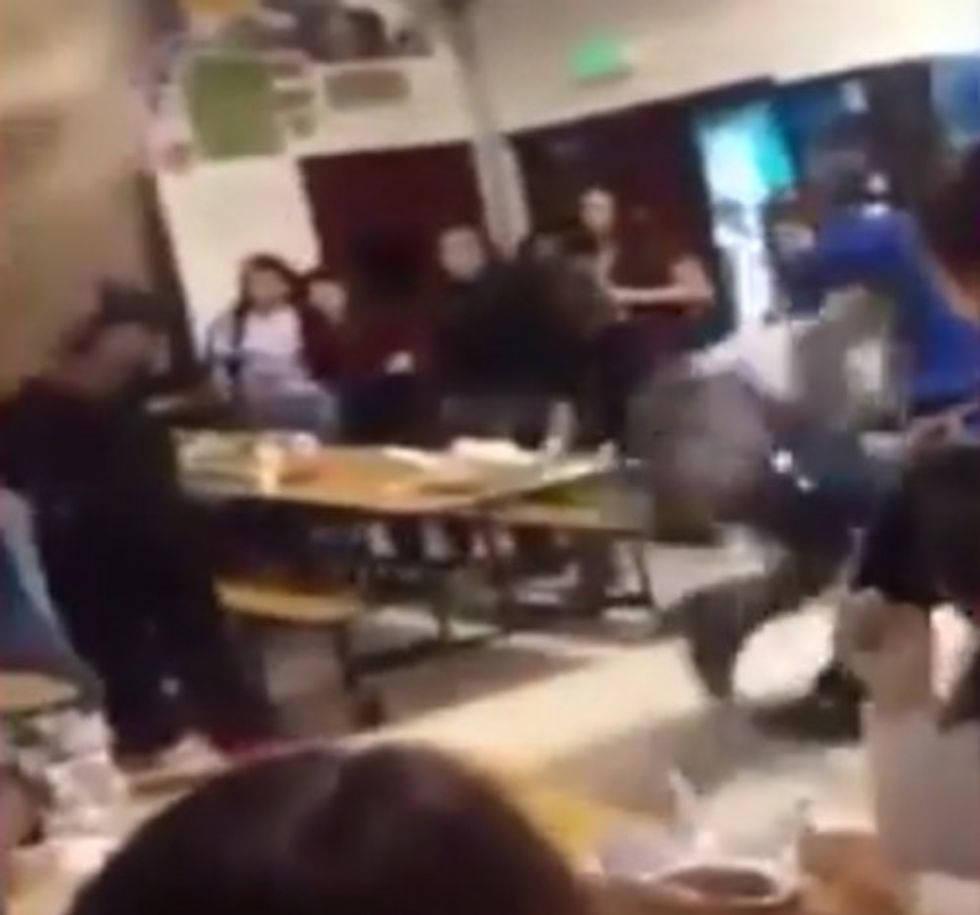 Image source: KTXL-TV
Three students at Florin High School in Sacramento were arrested Monday over the lunchtime brawl earlier that day — a pair of 15-year-olds and a 13-year-old, KTXL-TV reported. Two were arrested for battery on a school official that caused injuries, one for making threats toward other students and law enforcement, the Sacramento Sheriff's Department told KCRA-TV.
Despite the student's violent action toward him, principal Don Ross got right up and restrained the student who slammed him to the ground. A school resource officer from the sheriff's department was seen on the clip stepping in as well.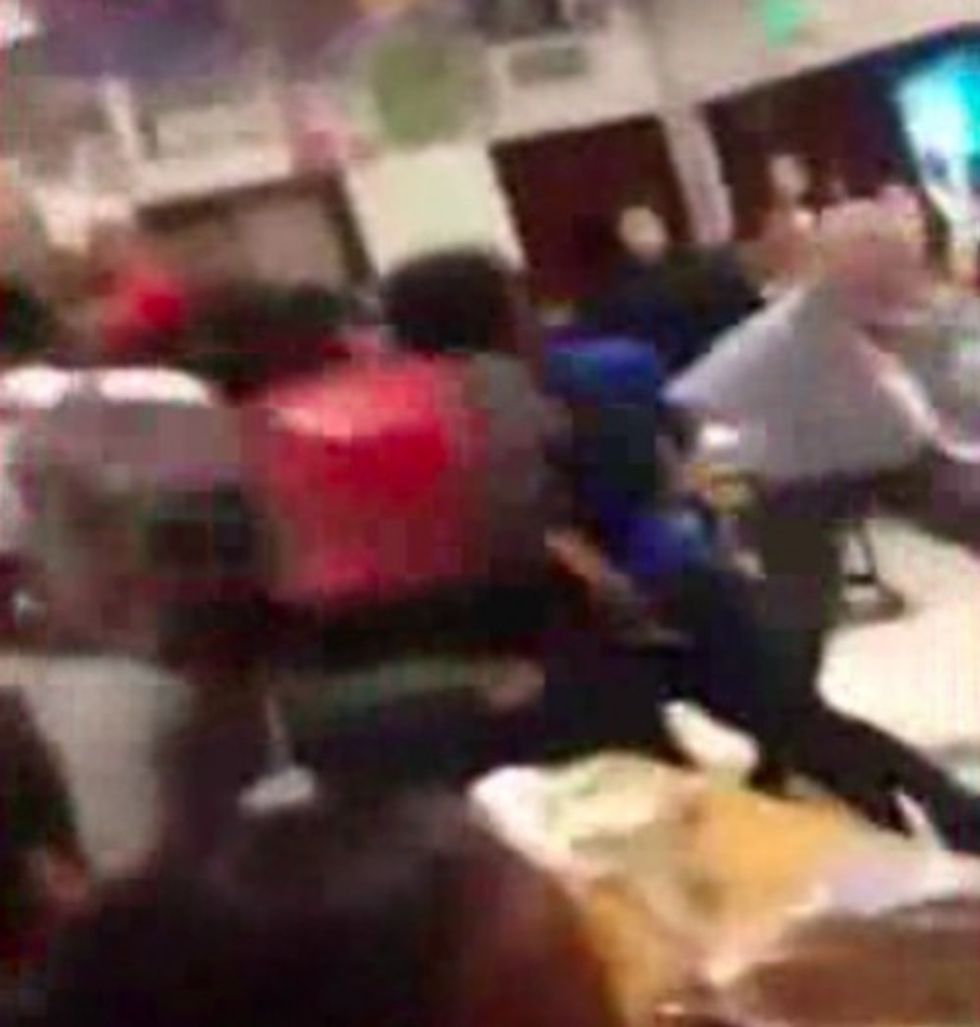 Image source: KTXL-TV
It isn't clear if the student who slammed Ross to the floor was arrested.
"It was like chaos," sophomore Marquice Wong told KCRA. "There were students everywhere fighting. I [saw] school officials getting hurt."
"I see the principal get flipped," junior Dezhon Jackson told KCRA. "I just see a whole lot of ruckus. A lot of people were just crowding over getting on tables and yelling to fight, encouraging it."
Ross sent a letter to parents on Monday saying that "all students" involved in the fight "will be disciplined." He added that three school officials sustained "minor injuries which required medical attention" and that no students needed medical attention.
District spokeswoman Xanthi Pinkerton told KTXL that Ross looks forward to returning to work.
—
Follow Dave Urbanski (@DaveVUrbanski) on Twitter