The House of Representatives voted 266-167 Wednesday for a sweeping budget deal that would raise the debt ceiling through 2017.
Seen on C-SPAN: House passes two-year #BudgetDeal & #DebtCeiling Increase, 266-167. https://t.co/gL6555ddNX https://t.co/NVLg0WC1pw

— CSPAN (@CSPAN) 1446067468.0
167 Republicans voted against the deal. 79 joined with the Democrats to push the legislation through the lower chamber.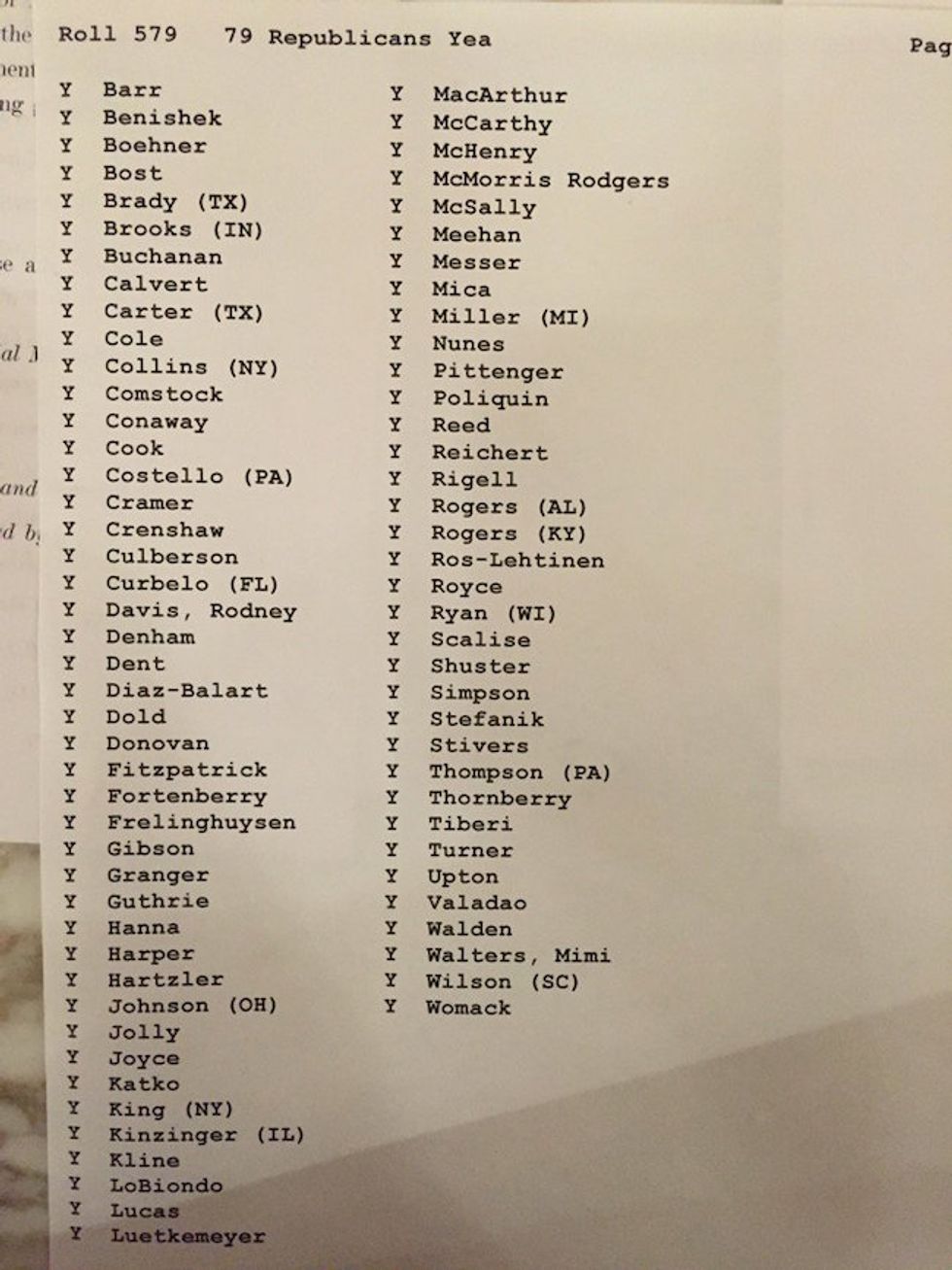 Image source: Twitter / @LukeRussert
Among the GOP representative that supported the deal? Outgoing Speaker John Boehner (R-Ohio) and his likely successor Paul Ryan (R-Wis.).
The budget deal now moves to the Senate where Republican 2016 hopeful and libertarian firebrand Rand Paul has vowed to filibuster it.
"I will do everything in my power to stop this steaming pile of legislation," Paul said Tuesday. "I will filibuster and I urge my colleagues to join my effort."
The legislation would suspend the current $18.1 trillion debt limit through March 2017. The budget portion would increase the current "caps" on total agency spending by $50 billion in 2016 and $30 billion in 2017, offset by savings elsewhere in the budget. And it would permit about $16 billion to be added on top of that in 2016, classified as war funding, with a comparable boost in 2017.
The Associated Press contributed to this report.
—
Follow the author of this story on Twitter and Facebook: