A House committee voted Wednesday to overturn a controversial National Labor Relations Board ruling that has been viewed as a major victory for labor unions at the expense of independent businesses and franchises such as individually owned fast food restaurants aligned with a national chain.
The House Education and Workforce Committee sent the Protecting Local Business Opportunity Act to the full House. The bill would roll back a recent NLRB rule holding corporations liable for labor law violations of subcontractors while also requiring corporations to negotiate with unions seeking to organization for the subcontractor or franchisee.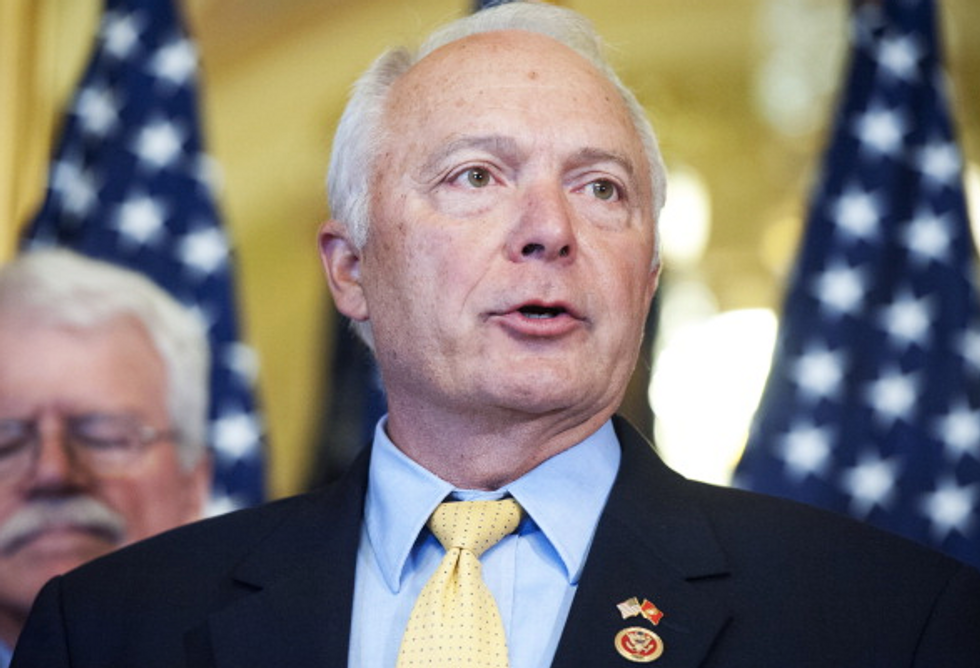 Rep. John Kline, R-Minn., speaks to the media. (Tom Williams/CQ Roll Call)
The regulation, which was approved along party lines by the NLRB's Democratic majority in August, would primarily impact businesses such as McDonalds and individual restaurants.
"The National Labor Relations Board has played a leading role in advancing the president's flawed, top-down approach to the economy, and its effort to redefine what it means to be an employer is just the latest example," said committee Chairman John Kline (R-Minn.) in a statement.
"It's time to get Washington out of the way and let small businesses do what they do best: creating jobs and opportunity for workers and their families," Kline continued. "This commonsense proposal is an important part of that effort. The legislation will stop a handful of government bureaucrats from upending countless small businesses and help working families and job creators succeed."
For more than three decades, the NLRB considered two or more employers to be "joint employers" if they had "direct" and "immediate" control over essential terms of conditions of employment. The August ruling in the Browning-Ferris Industries case expanded the joint-employer standard to include employers with "indirect" or "potential" control over employment conditions. The ruling was sweeping in that it overturned largely settled policy.
In 2013, the Teamsters union sought to represent employees of a Browning-Ferris recycling facility in California. The workers were employed by a subcontractor, Leadpoint Business Services. An NLRB regional director determined that Browning-Ferris and Leadpoint were not joint employers. However, the decision by the full NLRB determined the two were joint employers, thus making Browning-Ferris responsible for the employees. This has wide-ranging impact on other companies by rolling back decades of common business practice to assert that a franchise is responsible for "direct and immediate control" over workers.