New York City's "Ban the Box" initiative, the Fair Chance Act, went into effect Tuesday, October 27. The new act, signed into law by Mayor Bill de Blasio, prohibits employers from looking into applicants' criminal record until the very end of the hiring process.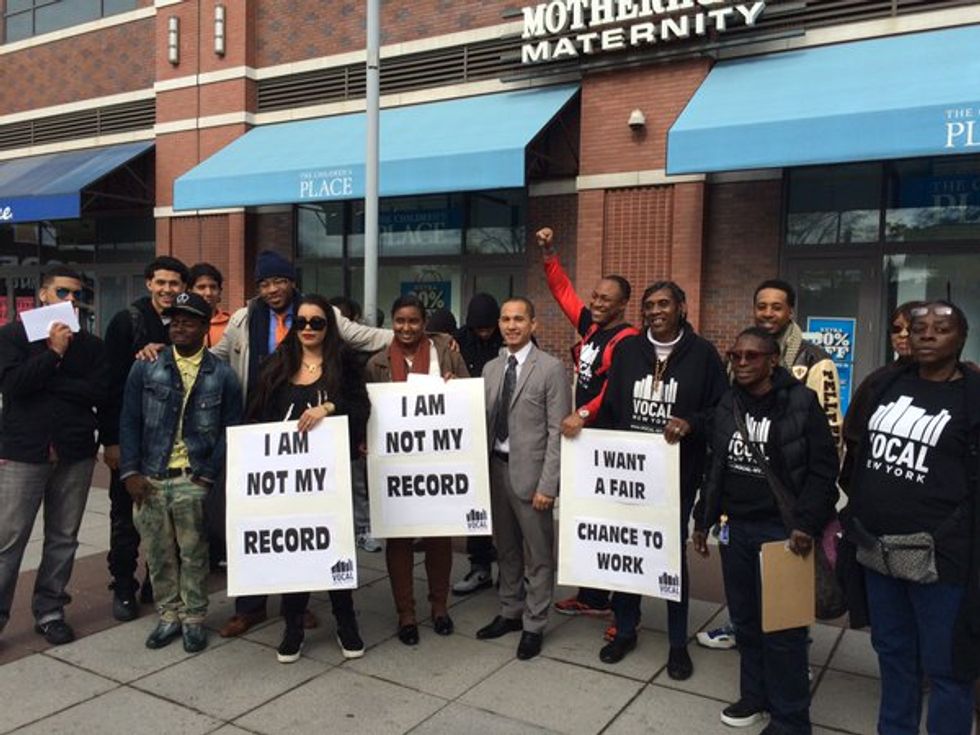 Fair Chance Act advocacy group Vocal-NY tweets photo showing support for the new law Oct. 27, 2015.
The new initiative bars all private companies with more than four employees from conducting background checks or asking about past convictions in an interview or on an application, according to The Source.
Additionally, the law prohibits employers from searching public sources in an effort to find information regarding applicants' criminal record, according to the National Law Review. Under the law, employers cannot breach the subject of criminal history "until a conditional offer of employment is extended to applicants."
"Today we 'ban the box' in New York City," de Blasio said when he signed the bill into law in June. "This bill opens the door to jobs for New Yorkers who have already paid their debt to society."
According to Vocal-NY, an advocacy group supporting the law, there is an estimated 2.5 million people in the city with a criminal record.
De Blasio says the Fair Chance Act gives those with a criminal background a "fair shot" rather than "condemning them to a grim economic future."
The new law comes on the heels of the U.S. State Department's release of 6,000 prisoners — the largest one-time release to date.
Sen. Cory Booker (D-N.J.) introduced a federal Fair Chance Act to Congress in September. Currently, 19 states and more than 100 cities have similar legislation on the books.
The law does make exceptions for employers who are required by federal, state or local law to conduct criminal background checks for particular positions, according to the Review.
(H/T: The Source)