Four police officers were injured attempting to break up a major brawl, where up to 200 students gathered, near an Allentown, Pennsylvania, high school after classes ended Thursday afternoon.
A female officer was videotaped being dragged to the ground and beaten, apparently by a student, while a crowd circled the scene and roared.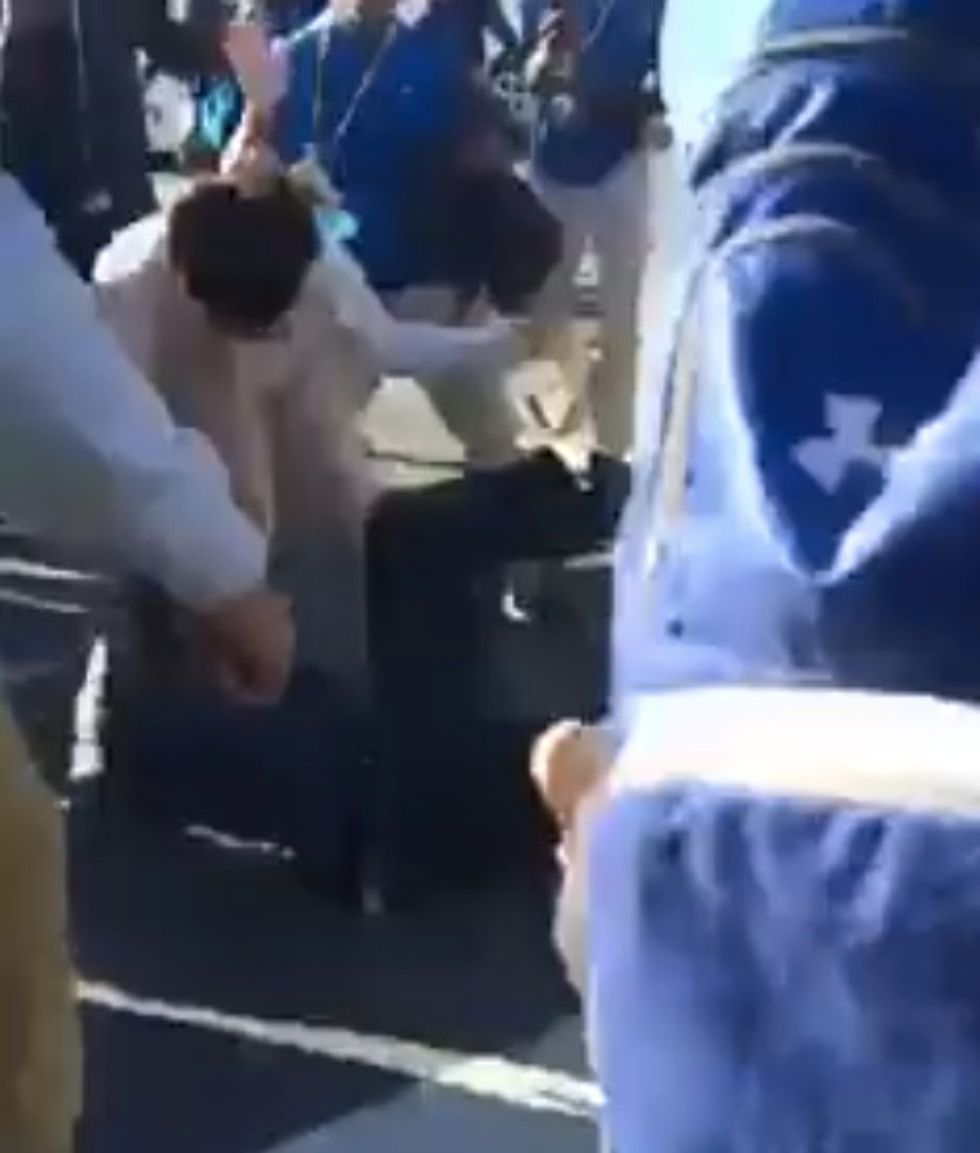 Image source: Facebook
Here's the cellphone clip that was posted to Facebook. (Content warning: Strong language):
Girl beats up cop

Posted by Izaiah Ortiz on Thursday, October 29, 2015
Two officers suffered minor injuries, and two others were treated for more serious injuries, WCAU-TV reported, adding that all four were expected to recover.
Upwards of 200 teenagers gathered at about 3 p.m. a few blocks from William Allen High School when fighting began, police Assistant Chief Bill Lake told the Morning Call.
"The large groups split up into several different groups," Lake said. "Officers found themselves responding to several areas." Then, when police tried to break things up, some of the students — boys and girls — turned on the officers, Lake added.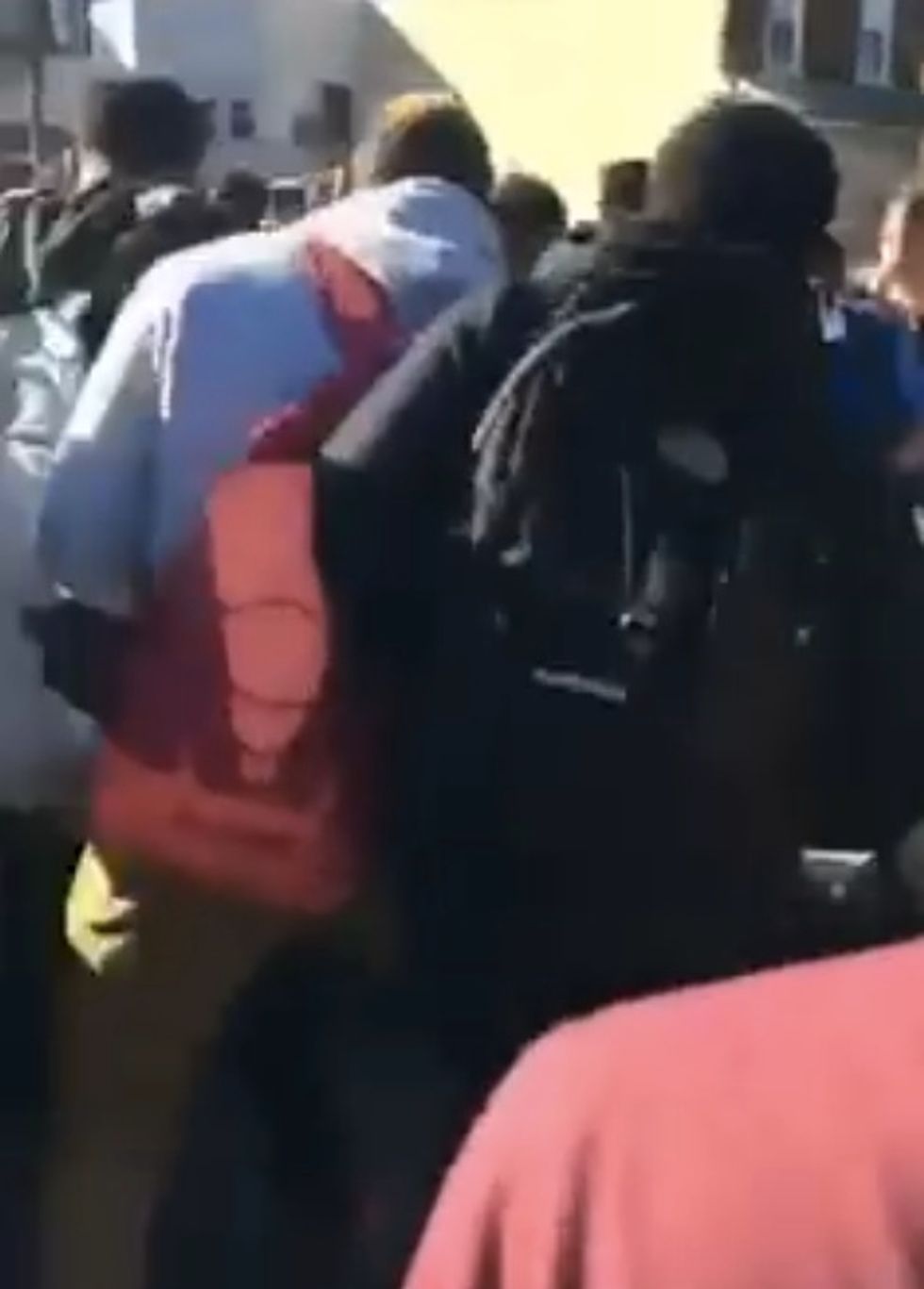 Image source: Facebook
Three teenagers were arrested after the brawl, police told the WCAU.
The Allentown School District is working with police to identify others who were involved in the violent incident, a school spokeswoman told the Morning Call.
"I anticipate additional arrests," Lake added. "There were a number of people involved. We just don't know their identities right now. We will be reviewing videos to identify people involved in the assaults on police officers."
—
Follow Dave Urbanski (@DaveVUrbanski) on Twitter