A mother in Massachusetts handed her young daughter a piece of Halloween candy, but something didn't feel quite right to her.
And she was right. Ennette Figueroa said she unwrapped the piece of candy and inspected it as her daughter waited impatiently. And that's when she found a small sewing needle stuck inside of it.
"When I opened it, it was right there," Figueroa told WWLP-TV. "Visible. You could see it."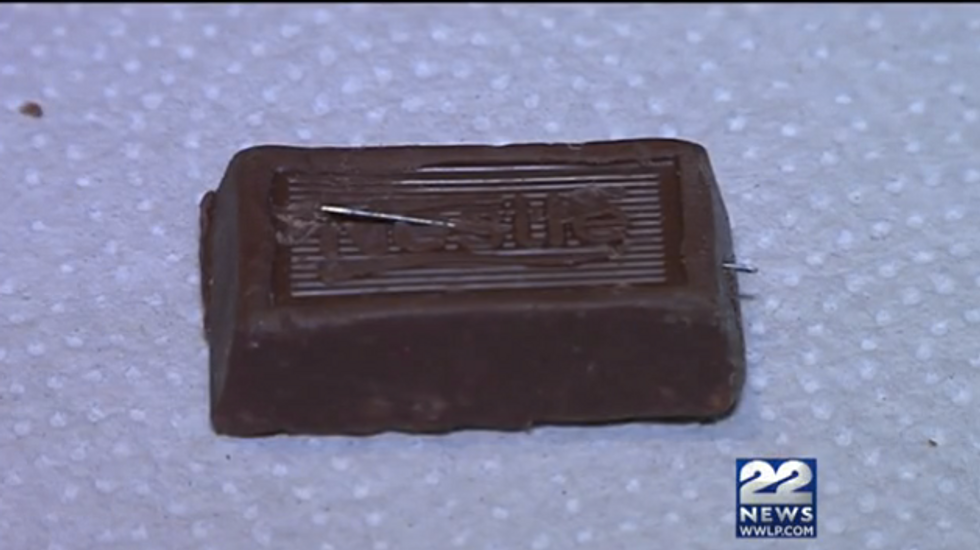 Image source: WWLP-TV
Figueroa said she, along with her cousin, mother and sister, took her daughter trick-or-treating to dozens of houses in the neighborhood — houses they have visited before on Halloween.
"I just can't believe people. How could they do something like that?" Figueroa said.
Though Figueroa found the sewing needle in Springfield, Massachusetts, police in Philadelphia also warned parents of similar tampering of Halloween candy during the holiday. WREG-TV reported that police were investigating several reports of Halloween candy with sewing needles in them.