Glenn Beck sent an open letter to Republican National Committee Chairman Reince Priebus Monday, requesting TheBlaze TV host the ninth scheduled GOP presidential debate, Feb. 26, 2016.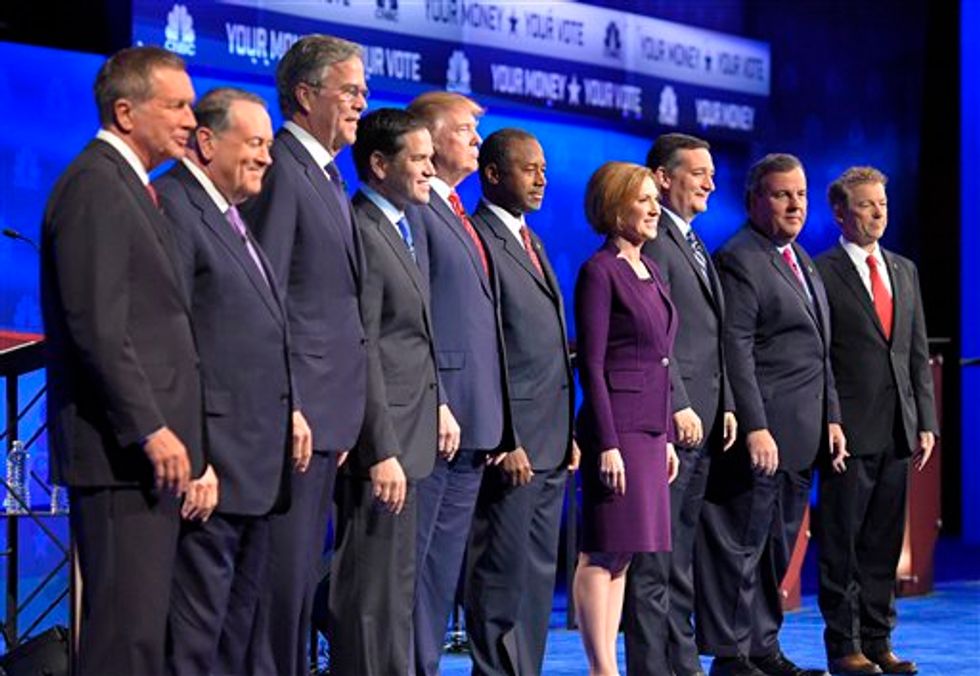 (AP Photo/Mark J. Terrill) 
Beck wrote that he wants the Republican Party to "once again live as the big tent for conservative ideas" and that TheBlaze TV is "committed" to a fair debate.
In his letter, Beck wrote the network is "prepared to produce a new kind of debate, in both substance and distribution."
Should Priebus accept Beck's proposition, the radio personality wrote he would host and — rather than being moderated by journalists — would invite the "greatest new conservative thinkers and media voices" in the country to question the candidates.
According to Beck's letter, a debate hosted by TheBlaze TV network would stay away from questions that produce only "sound bites."
"We know all of the candidates, for example, broadly support Second Amendment rights," Beck wrote. "We don't need to hear sound bites reaffirming that."
Instead, Beck suggests, if TheBlaze TV hosts the February debate, the questions will elicit "substantial responses" on a broad range of issues that are important to Republican voters.
The debate would be a two-hour free broadcast — available in English and Spanish — with an additional post-broadcast question-and-answer segment, giving each candidate the same opportunity to answer each question, according to Beck's letter. Additionally, on-demand video and full transcripts will be made available online.
"Our body of questions and responses will become a digital library of conservative thought to guide voters as they make critical choices in the months ahead," Beck wrote.
Beck concluded the letter urging Priebus to partner with TheBlaze TV in order to have a debate that is "meaningful, thoughtful and responsive to the issues of … all Americans."
Read Beck's full letter to the RNC below:
Glenn Beck's letter to the RNC
—
Follow Tré Goins-Phillips (@tregp) on Twitter.