CHARLOTTE, N.C. (TheBlaze/AP) -- Two protesters rappelled down from the upper balcony to unfurl a banner protesting Bank of America during Monday night's game between the Indianapolis Colts and the Carolina Panthers.
Panthers spokesman Steven Drummond said in an email that authorities arrested four people in the incident, though names, charges and details weren't immediately available early Tuesday.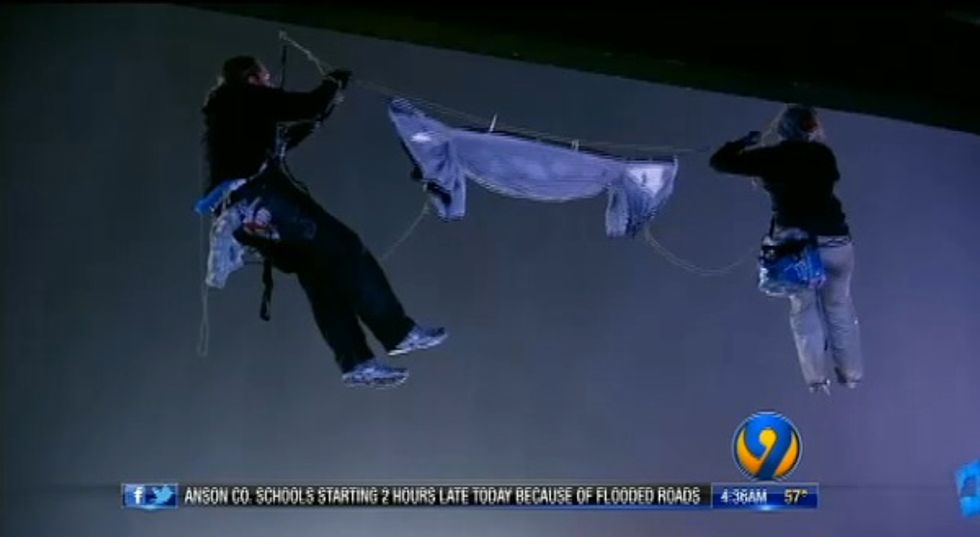 Image source: WSOC-TV
The two protesters dangled over fans in the lower bowl and in front of press-box windows late in the third quarter, then displayed a banner telling the Charlotte-based financial institution to "dump Dominion."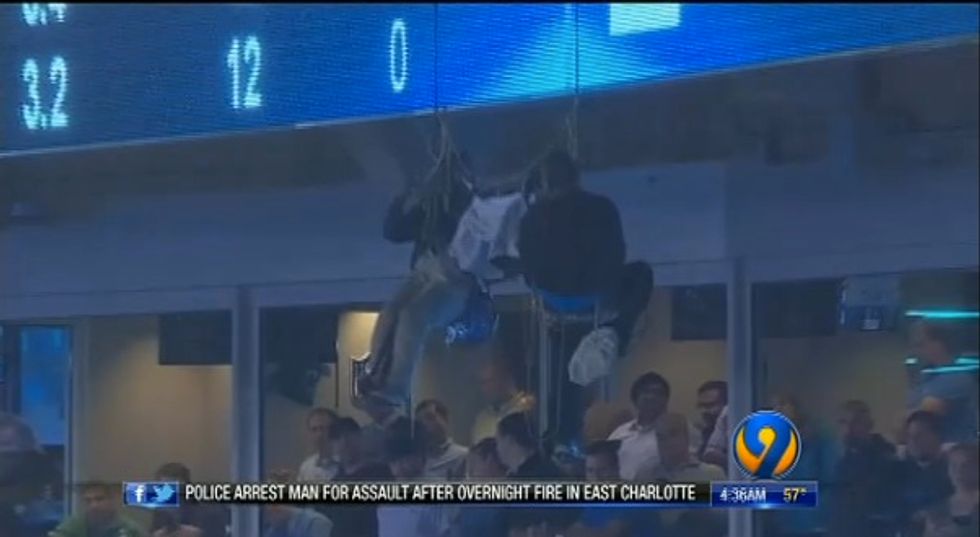 Image source: WSOC-TV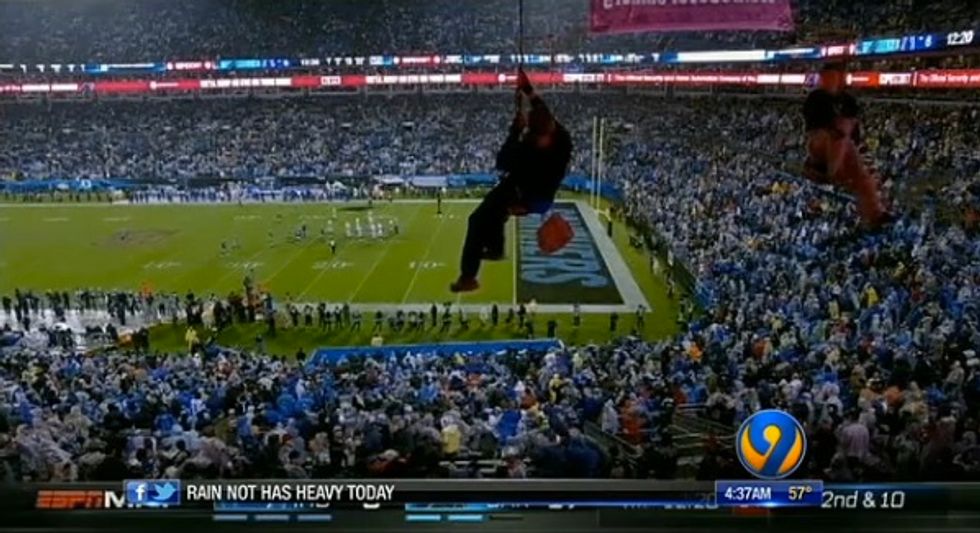 Image source: WSOC-TV
The banner also included a website address, which outlined opposition to Bank of America's role in financing a liquefied natural gas export facility by energy company Dominion Resources in Cove Point, Maryland. Bank of America owns naming rights to the Panthers' home stadium.
The protesters dangled by ropes well into the fourth quarter.
"As more communities organize against the encroachment of gas infrastructure, Bank of America and other lending institutions are facing increasing pressure to stop financing dirty energy projects that negatively impact the lives and well-being of those living near export terminals, pipelines, compressor stations, fracking wells and gas-fired power plants," a statement from the We Are Cove Point group read.
"America doesn't need more cheap fuel on the market, and we especially don't need to export those resources overseas," activist Rica Madrid also said in the organization's news release. "Dominion is building a facility that would contribute to the economic crisis our country is facing. Bank of America is financing the Cove Point LNG plant, and the surrounding community in Southern Maryland is forced to bear the human cost. This is unacceptable."
Drummond said the team and the Charlotte-Mecklenburg Police Department are investigating the Monday's protest.