A violent attack on a student at a Georgia middle school appears to have been planned, the 12-year-old victim's mother says.
The vicious assault was captured on video at Cedar Middle School in Dekalb County, Georgia.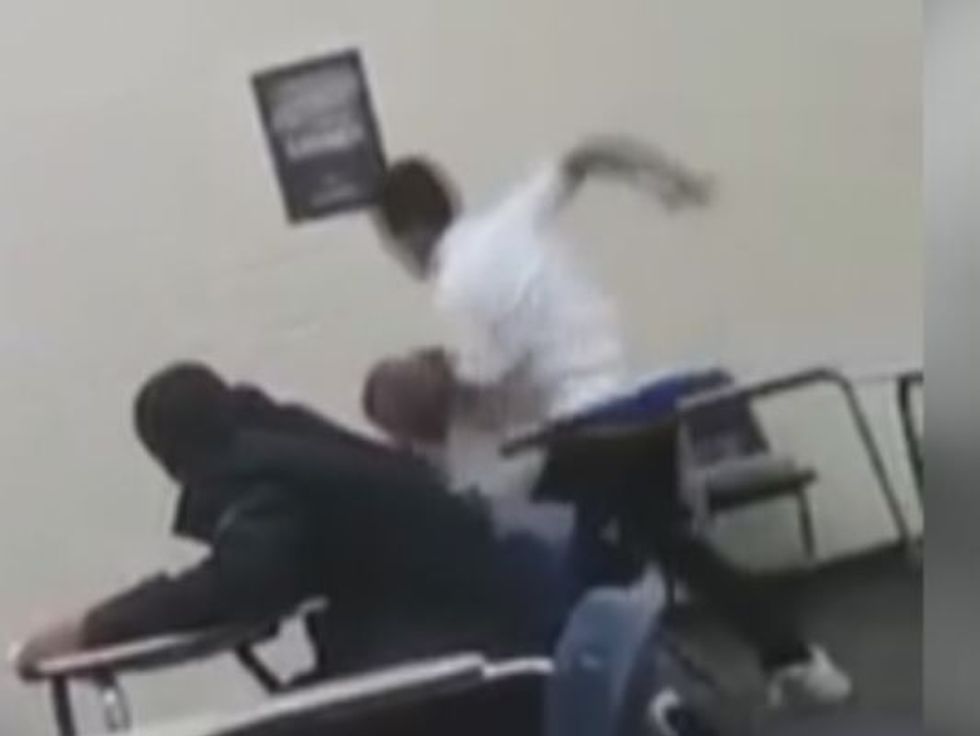 Image source: WXIA-TV
"It happened at school where my child should feel protected," the seventh-grader's mother, Sabrina Butler, told WXIA-TV. But that's not even what has Butler the most concerned.
Butler pointed out that another student was recording when the attack broke out, perhaps indicating it had been planned. The student was hit more than 20 times before a school instructor came to break it up, leaving the victim with a broken nose and blood all over his shirt.
The incident happened in a suspension room, but Butler said her son has never been in trouble at school before now. He was in the suspension room for throwing papers in class, Butler said.
The 14-year-old student who was accused of throwing the punches has gone before the school's disciplinary board on battery charges. Further information was not released by the school, which cited federal and state laws for keeping the details private.
Watch the disturbing scene, caught on video, below:
(H/T: WXIA-TV)
–
Follow Jon Street (@JonStreet) on Twitter