BUFFALO, N.Y. (TheBlaze/AP) -- Prosecutors say Chicago Blackhawks star Patrick Kane will not face criminal charges after being accused of raping a woman in his home over the summer.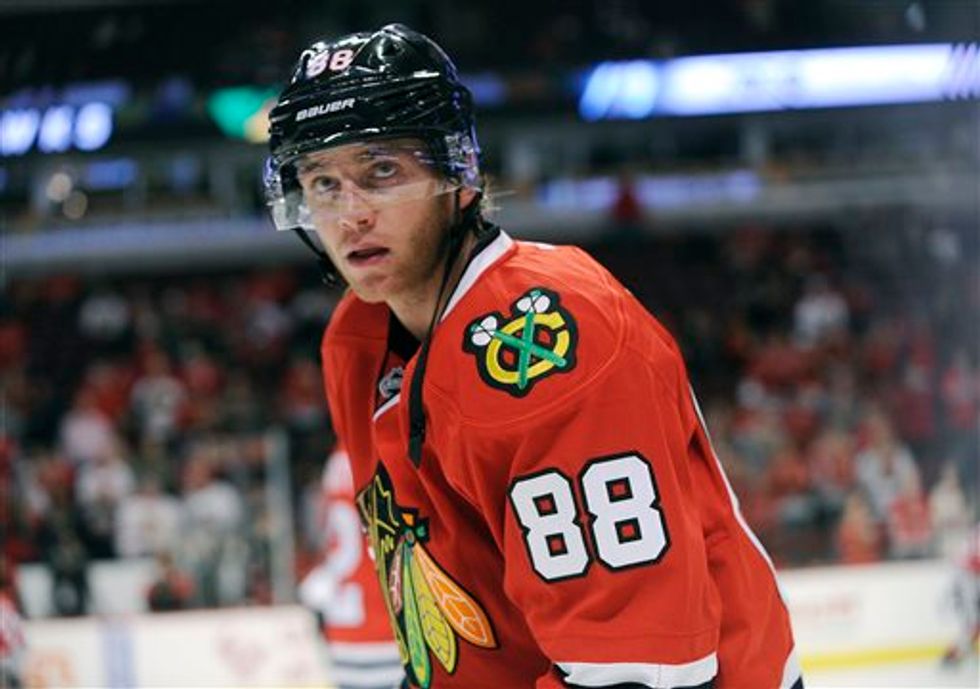 Chicago Blackhawks right wing Patrick Kane (88) warms up before a pre-season NHL hockey game against the Detroit Red Wings in Chicago, Tuesday, Sept. 22, 2015. (AP Photo/David Banks)
Erie County District Attorney Frank Sedita on Thursday said a three-month investigation found that physical and forensic evidence tend to contradict the accuser's claim. He says he will not present the case to a grand jury for possible charges.
Prosecutor's called the accuser's claim "rife with reasonable doubt," the Chicago Tribune reported.
Kane was accused of sexually assaulting a woman in her 20s at his offseason home in suburban Buffalo on Aug. 2.
He has said he did nothing wrong and expected to be absolved.
The announcement came one week after the 21-year-old accuser decided to no longer pursue criminal charges against Kane, citing the emotional toll the investigation was having on her and her family.
The Blackhawks had faced criticism for letting Kane begin the season even though the investigation had not been completed. Kane could still be suspended by the NHL if the league determines his off-ice conduct is a liability for the league, although such an outcome is unlikely.