Facing pressure from Republicans, the Clinton Foundation determined it would resubmit financial forms to the Internal Revenue Service regarding its health care arm that omitted information about possible foreign donors.
The  decision came one day after the Republican National Committee filed a complaint with the IRS demanding an audit.
"Voters deserve a full accounting of the conflicts of interest between Hillary Clinton and the foreign governments pouring money into her family's enterprises," RNC Chairman Reince Priebus told TheBlaze.  "The Clinton Foundation group's decision to refile its erroneous tax returns is an attempt to sidestep a thorough audit for an organization that has displayed contempt for transparency and federal tax rules."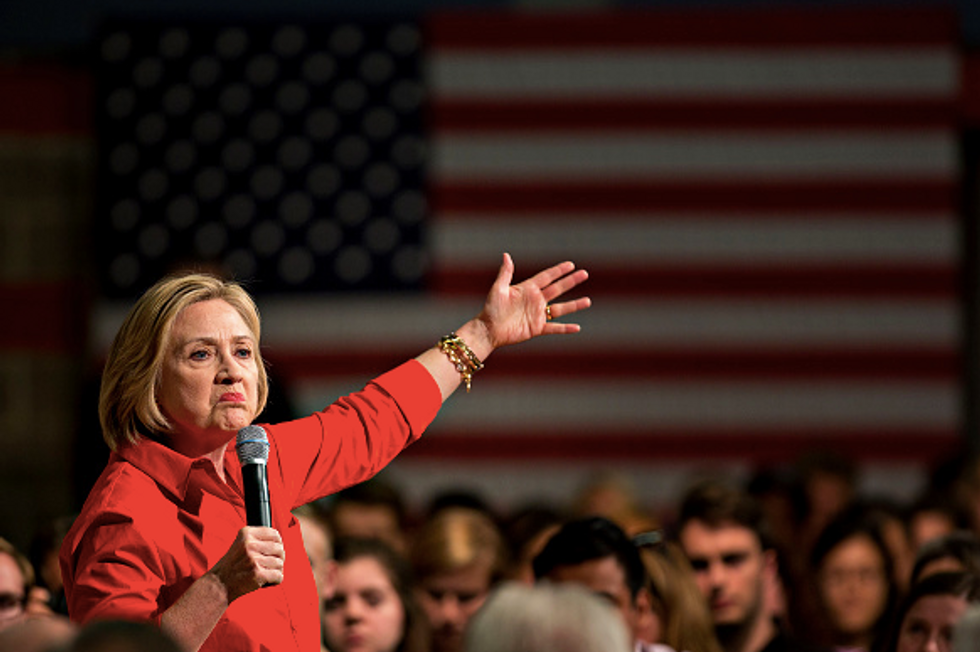 Daniel Acker/Bloomberg via Getty Images
The Clinton Health Access Initiative will resend two years of information to the IRS
"As previously stated, the minor errors on the 2012 and 2013 CHAI 990s [tax forms] are immaterial and do not require re-filing, yet in response to recent media interest in the forms, CHAI has decided to refile the returns in order to be fully transparent," Clinton Foundation spokeswoman Maura Daley told the New York Post.
Daley previously said refilling this information would have "no material impact."
In April, Reuters reported the organization had inaccurately reported information on foreign donations. After initially announcing it would submit amended information, the foundation's decision became public Monday that it had decided not to refile.
This prompted the RNC to ask for an audit.
In a letter to the IRS, RNC Chairman Reince Priebus said: "The American people deserve to know whether the largest philanthropic arm of the Clinton Foundation continues to misreport the funds it receives from foreign governments, and whether this might lead to the potential for further conflicts of interest."
The foundation's activities and potential conflicts of interest facing Democratic presidential frontrunner Hillary Clinton have long been an issue, particularly when it comes to foreign donations that came in while Clinton served as both a U.S. senator and later as secretary of state.
This post was updated with a new headline to include comment from RNC Chairman Reince Priebus.