Former President George H.W. Bush takes jabs at ex-Vice President Dick Cheney and Secretary of Defense Donald Rumsfeld in a new biography scheduled for release.
Fox News, which obtained an advance copy of "Destiny and Power: The American Odyssey of George Herbert Walker Bush," reported that Bush wasn't entirely pleased with the policies the two promoted.
"I don't know, he just became very hard-line and very different from the Dick Cheney I knew and worked with," Bush told author Jon Meacham. "The reaction [to 9/11], what to do about the Middle East. Just iron-ass. His seeming knuckling under to the real hard-charging guys who want to fight about everything, use force to get our way in the Middle East."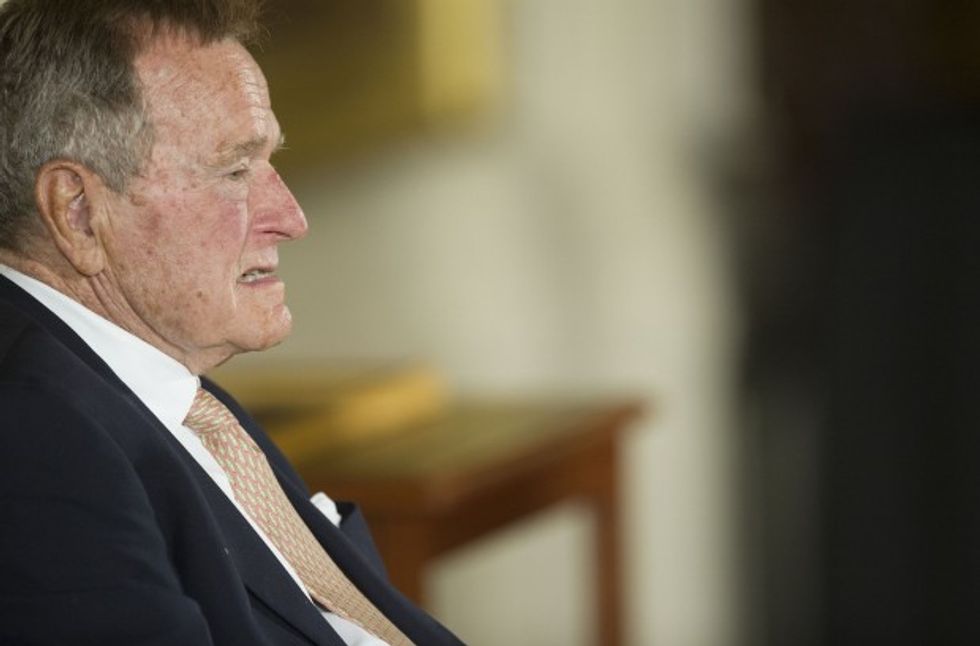 JIM WATSON/AFP/Getty Images
Bush added that he thought it was a "big mistake" to let "Cheney bring in kind of his own State Department."
On Rumsfeld, the 41st president also reserved harsh words.
"I don't like what he did, and I think it hurt the President," he said, referring to his son. "I've never been that close to him anyway. There's a lack of humility, a lack of seeing what the other guy thinks. He's more kick ass and take names, take numbers. I think he paid a price for that. Rumsfeld was an arrogant fellow."
Rumsfeld declined to comment to Fox News on the remark, but Cheney told the news network he took it "as a mark of pride."
"The attack on 9/11 was worse than Pearl Harbor, in terms of the number people killed, and the amount of damage done," he said. "I think a lot of people believed then, and still believe to this day that I was aggressive in defending, in carrying out what I thought were the right policies."
The biography is scheduled for release Nov. 10.
—
Follow the author of this story on Twitter and Facebook: