Well after the British strongly suggested that the Russian plane that crashed in in Egypt had a bomb, President Barack Obama said it's a possibility.
"I think there is a possibility that there was a bomb on board and we're taking that very seriously," Obama said in an interview with Seattle-based KIRO Radio.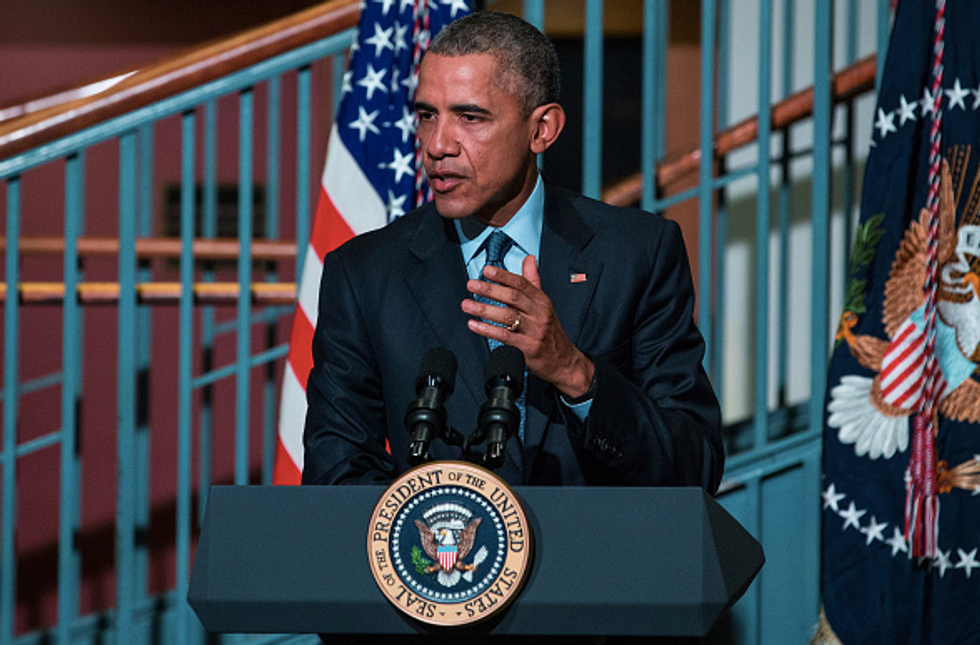 (Andrew Burton/Getty Images)
A spokesperson for British Prime Minister David Cameron said earlier Thursday that a bomb caused the Russian jet liner to crash in the Sinai Peninsula killing more than 200 passengers.
The spokesman said flights from Sharm el-Sheikh to the United Kingdom would resume on Friday under a strict security regimen was put in place. Flights between the United Kingdom and Sharm el-Sheikh were halted Wednesday evening due to terrorism concerns.
The Islamic State's affiliate in Egypt has repeatedly claimed credit for the crash.
—