Last year, Greg Hardy — a star NFL defensive end with the Carolina Panthers — was convicted of assaulting his ex-girlfriend.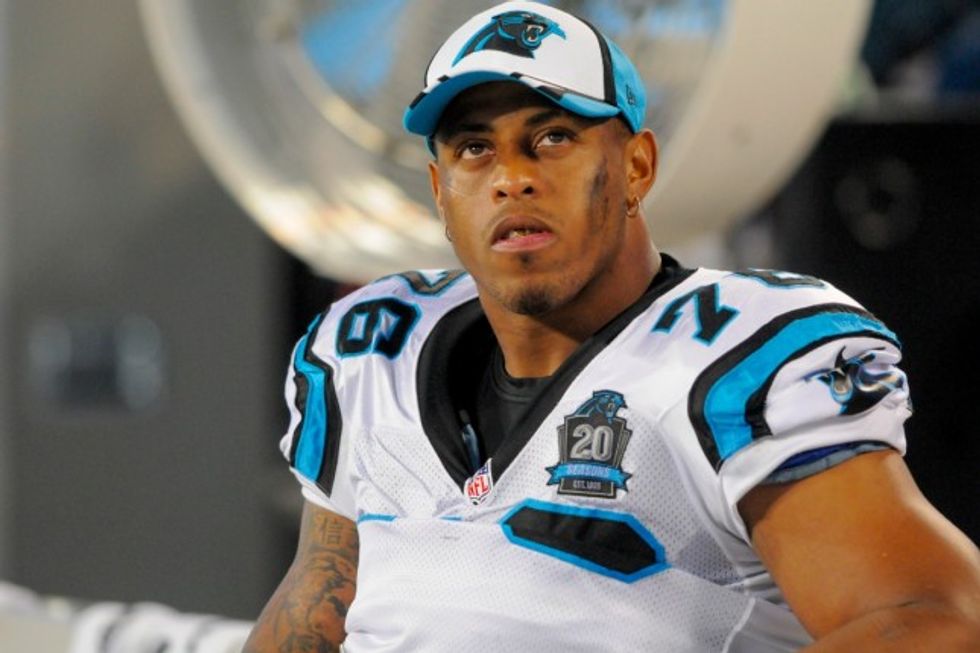 Carolina Panthers defensive end Greg Hardy (76) looks on from the sideline during a preseason NFL football game Friday, Aug. 8, 2014, in Charlotte, N.C. (AP Photo/Mike McCarn)
But one night six months before, outside Hardy's apartment in Charlotte, North Carolina, when police asked Nicole Holder why she was crying, her response was, "It doesn't matter. Nothing is going to happen to him anyways."
Content warning: The following images are graphic and may disturb some readers: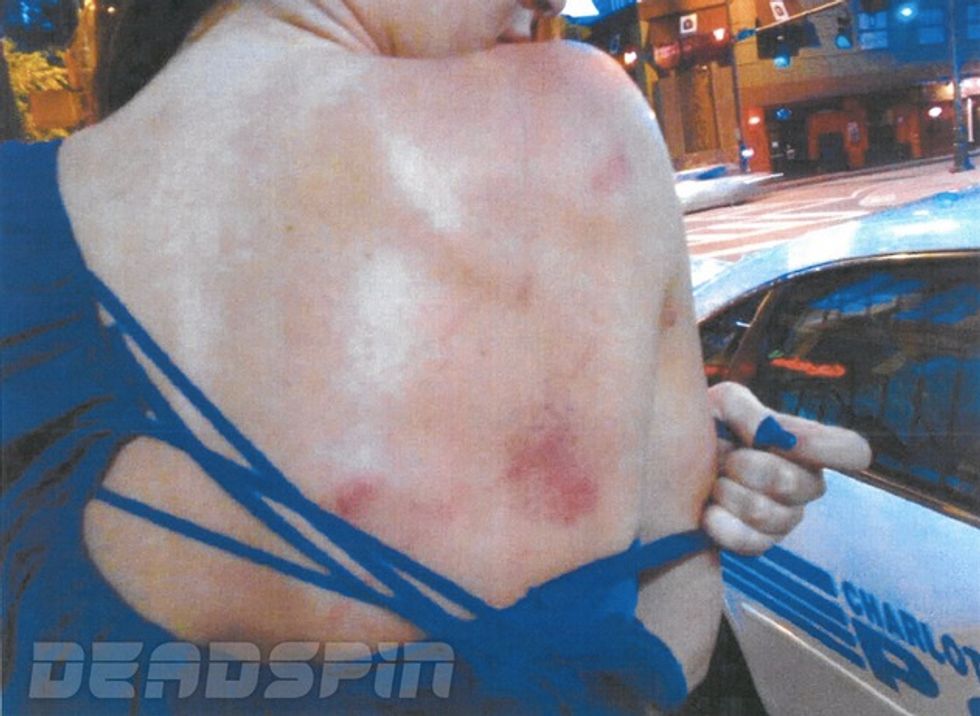 Nicole Holder (Image source: Deadspin)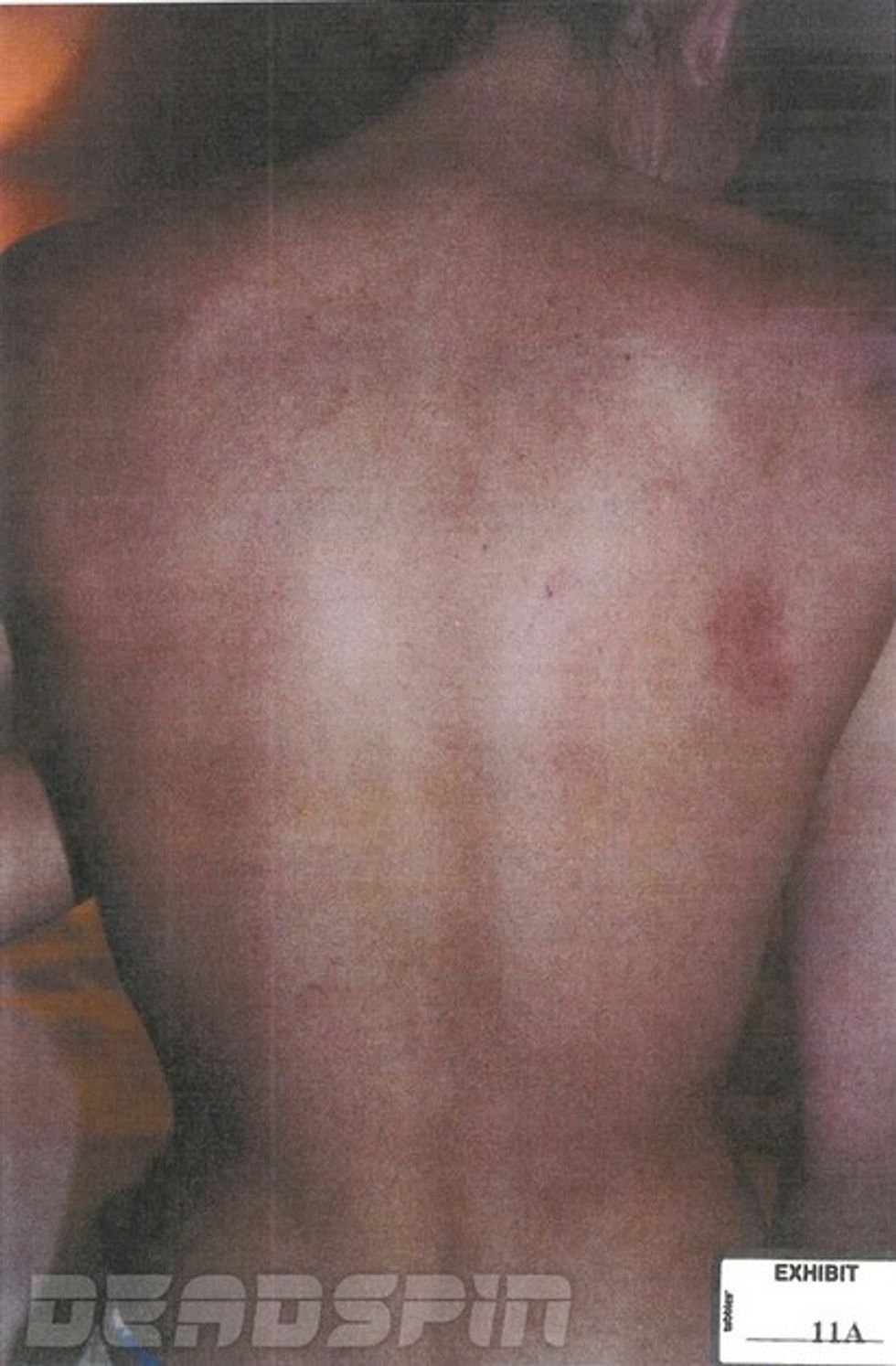 Nicole Holder (Image source: Deadspin)
According to Deadspin's account — 'This Is Why NFL Star Greg Hardy Was Arrested for Assaulting His Ex-Girlfriend' — Holder was "mostly right."
More from Deadspin:
A year and a half after Hardy was arrested and charged with attacking Holder, it's clear that she was mostly right. Last year, Hardy was convicted of assault in a bench trial, but the charges were dismissed on appeal and, it was reported yesterday, expunged. He missed more than a season of football, but went on to sign with the Dallas Cowboys, for whom he's become a bigger star than ever despite (or perhaps because of) a series of incidents ranging from making sexist comments in a press conference to going after a coach on the sidelines. Jerry Jones, the Cowboys' billionaire owner, calls him a "real leader" who has the respect of all his teammates and inspires America's Team.

Unlike Ray Rice, the former Baltimore Ravens star who was filmed knocking his future wife unconscious in an elevator, Hardy hasn't become a pariah. That's partly because he's more valuable on the field, but also because of the perception that nobody knows what really happened that night. Hardy won't talk about it; Holder has gone quiet ever since, prosecutors say, she received a settlement, which contributed to the criminal case against him falling apart. And, crucially, no photos or videos ever came out. Police and prosecutorial records that detail what happened that night have largely been kept from the public — though not from the NFL.
But Deadspin obtained hundreds of pages of those records, including dozens of photos that show bruises on Holder's body, "including her back, her arms, her legs, her chin, her neck, and even her foot."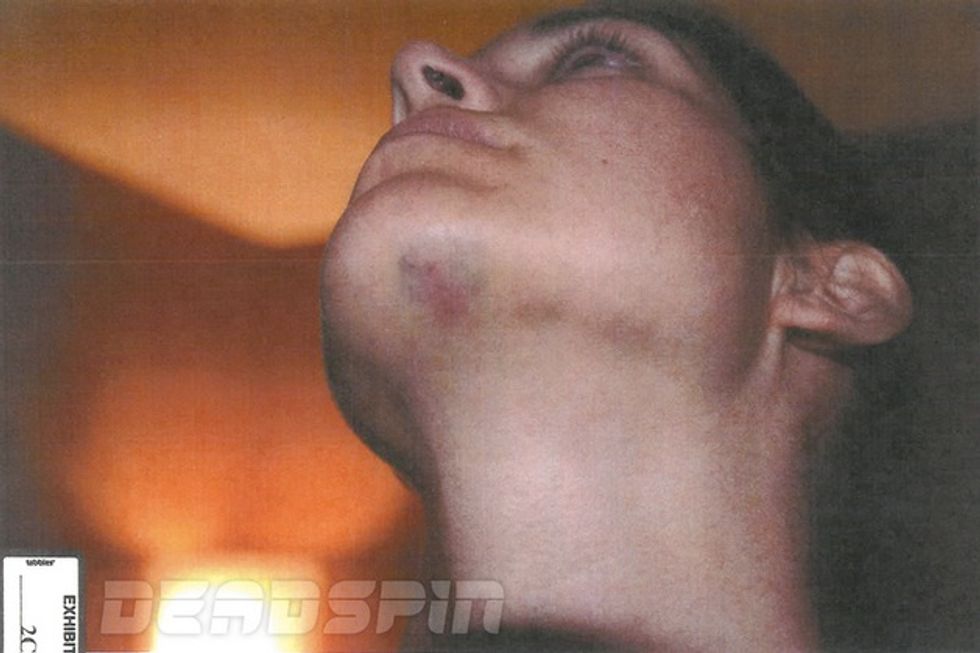 Image source: Deadspin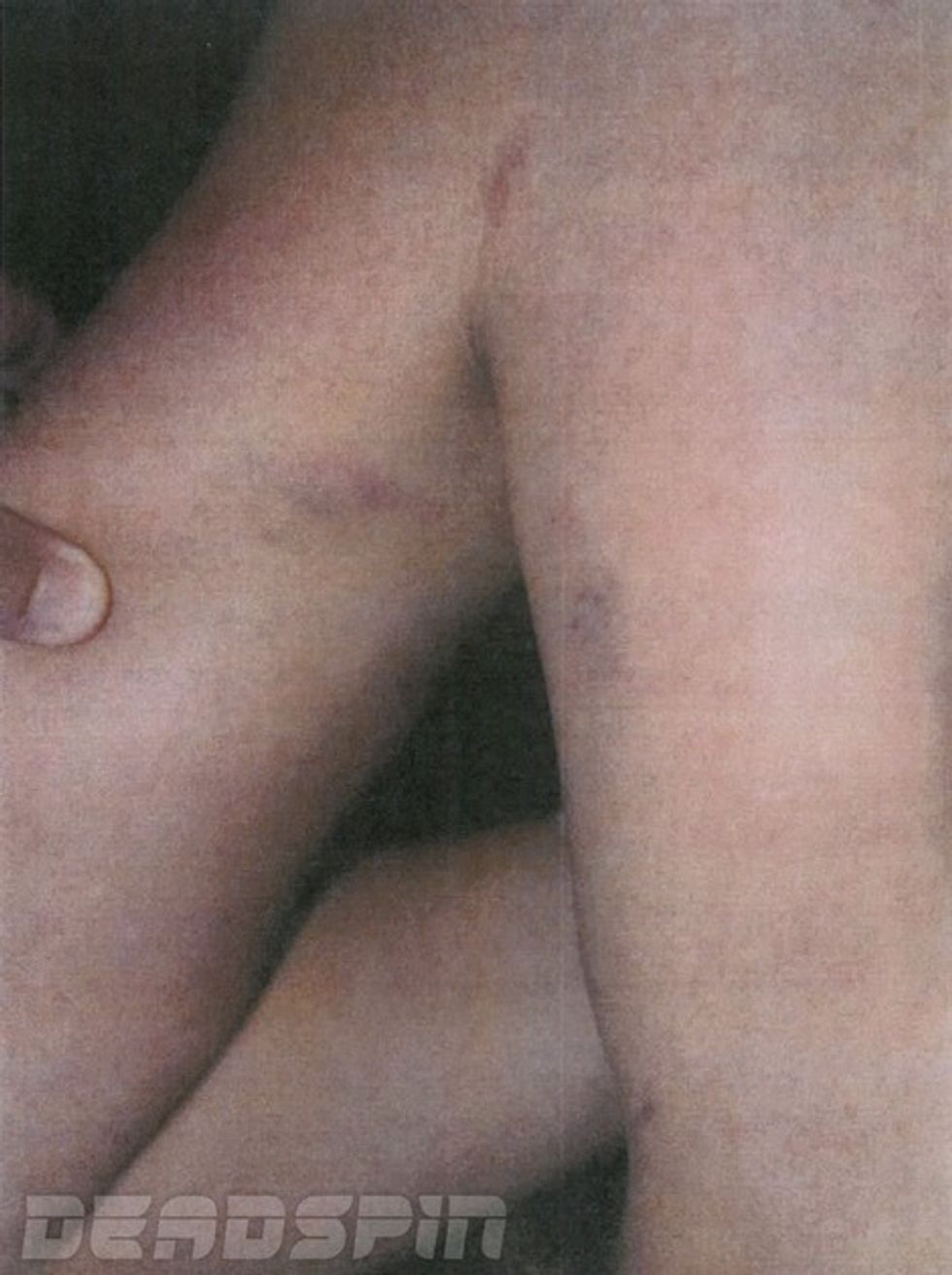 Image source: Deadspin
But after all the reports and statements to police, the case was dropped on appeal after Holder made herself scarce and reports surfaced of a settlement between her and Hardy.
Then he took up with the Dallas Cowboys "a bigger star than ever," Deadspin said.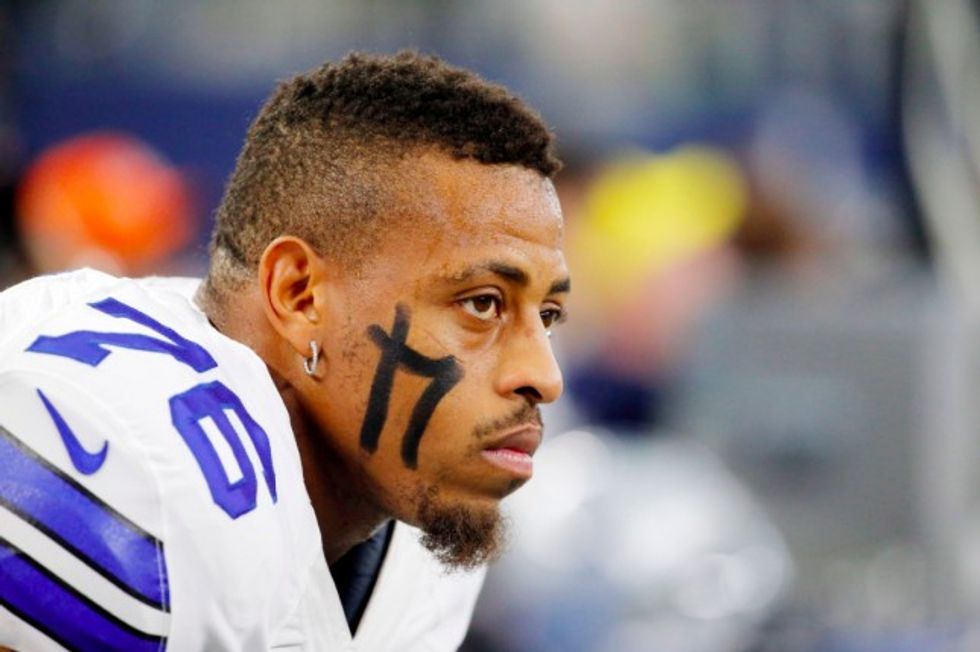 Dallas Cowboys defensive end Greg Hardy (76) looks on from the sidelines during an NFL football game against the Seattle Seahawks Sunday, Nov. 1, 2015, in Arlington, Texas. Seattle won 13-12. (AP Photo/Brandon Wade)
Read the full reports from Deadspin here and here.
(H/T: Deadspin)
—
Follow Dave Urbanski (@DaveVUrbanski) on Twitter