Nevada state Rep. Michele Fiore is taking a very unique approach to promote her views on guns — a calendar with images of her posing with firearms.
"The main purpose of this calendar is to focus on the many positive aspects that firearms can play in our lives," a message on the back of the calendar reads. "Every one of those activities begins with safety, from the storage and transportation to their use."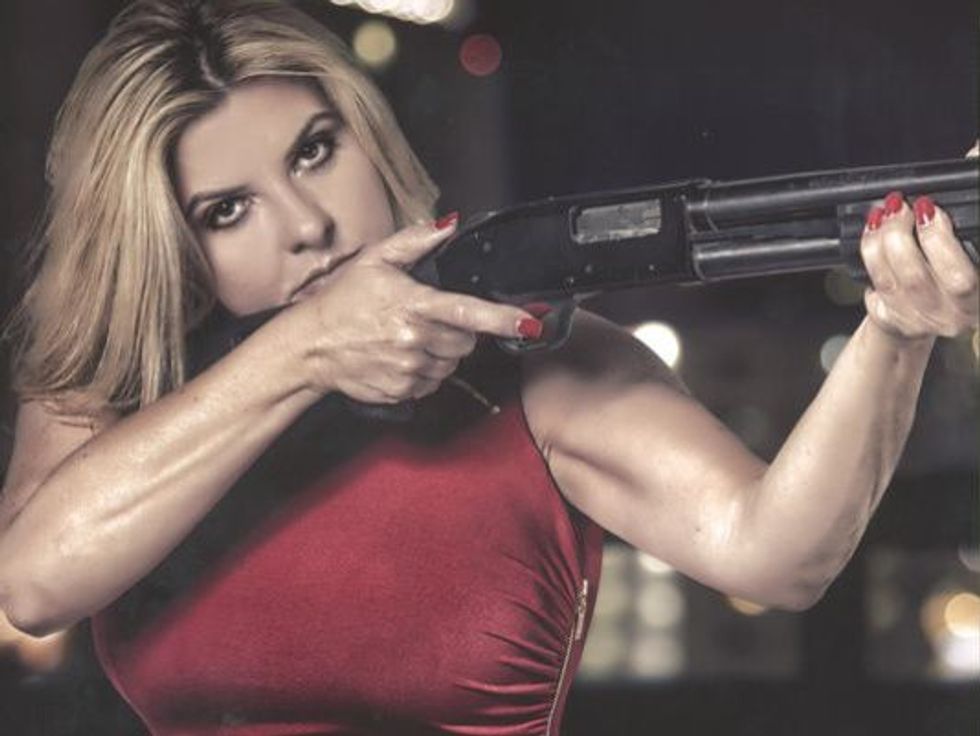 Image source: Rep. Michele Fiore
"There are no short cuts when it comes to staying safe. I encourage everyone to learn all they can about firearm safety," the message continues.
The calendar, called the 2016 Walk the Talk 2nd Amendment Calendar, contains quotes from such famous and historical figures as Ted Nugent, Rush Limbaugh, Abraham Lincoln, Theodore Roosevelt, Benjamin Franklin and George Washington.
Various days of the year briefly describe incidents during which individuals have used guns in self-defense. One such anecdote on May 23 reads, "2013 — Michigan 26-year-old Young Lady Uses Gun To Fight Off Man Who Stabbed Her Twice," USA Today reported.
Fiore is a Republican assemblywoman in Nevada and recently filed initial paperwork to run for a congressional seat in a race that already includes four other Republicans. Fiore said she's still not sure whether she will run but added that she will make an announcement in the coming weeks.
(H/T: USA Today)
–
Follow Jon Street (@JonStreet) on Twitter