As the Dallas Cowboys and Philadelphia Eagles went head to head at AT&T Stadium in Dallas Sunday night, two fans went fist to jaw – and it was all caught on video.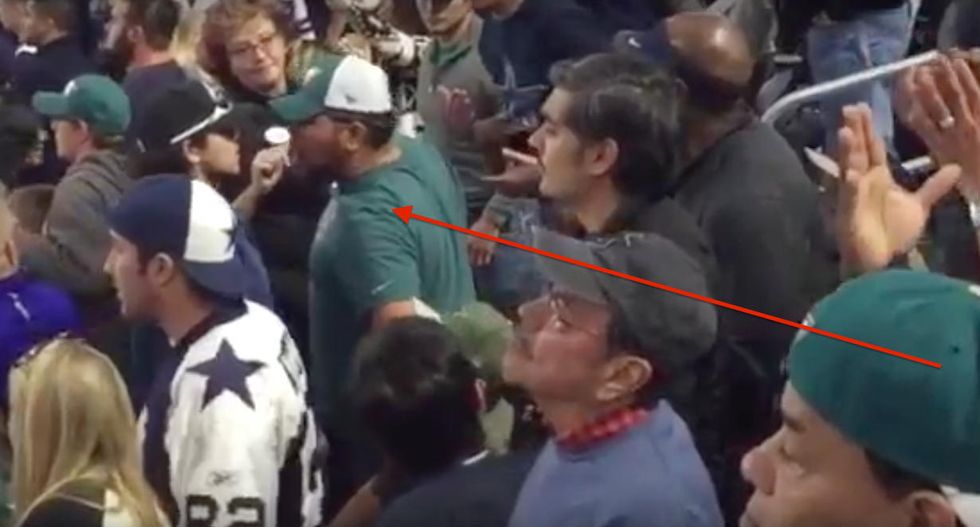 Image source: YouTube
Two men in the stands, one a Cowboys fan and the other an Eagles fan, were arguing in each other's faces when the Cowboys fan let loose and popped the Eagles fan in the jaw with his fist, Complex reported. A security guard can be seen coming down the steps around the same time the brawl broke out, and it's unclear whether any charges have been filed.
The man who was punched in the face appeared to fall to the ground immediately. His condition is not known.
(H/T: Complex)
–
Follow Jon Street (@JonStreet) on Twitter