Actress and "The View" co-host Candace Cameron Bure — an outspoken Christian — weighed in on the ongoing Starbucks holiday cup debacle on Monday, revealing why she'll still "joyfully sip on ... Starbucks coffee."
"Starbucks War on Christmas? It's a red cup, folks," Bure wrote in an Instagram post. "Until Starbucks puts a baby Jesus or nativity scene on the cup while saying Merry Christmas, then pulls it because they say it's offensive, let's talk. I don't remember Starbucks ever being a Christian company, do you?"
And she wasn't done there. Bure said that jingle bells, polar bears, snowflakes and other related symbols that some critics are clamoring to be placed back on cups don't actually define Christmas for her.
"My relationship with Jesus does," Bure wrote. "So, I will joyfully sip on my Starbucks coffee, in a plain red cup, and instead of complaining about the lack of decorations, I will lovingly share the good news of Jesus Christ with friends and co-workers or anyone who's willing to engage in conversation."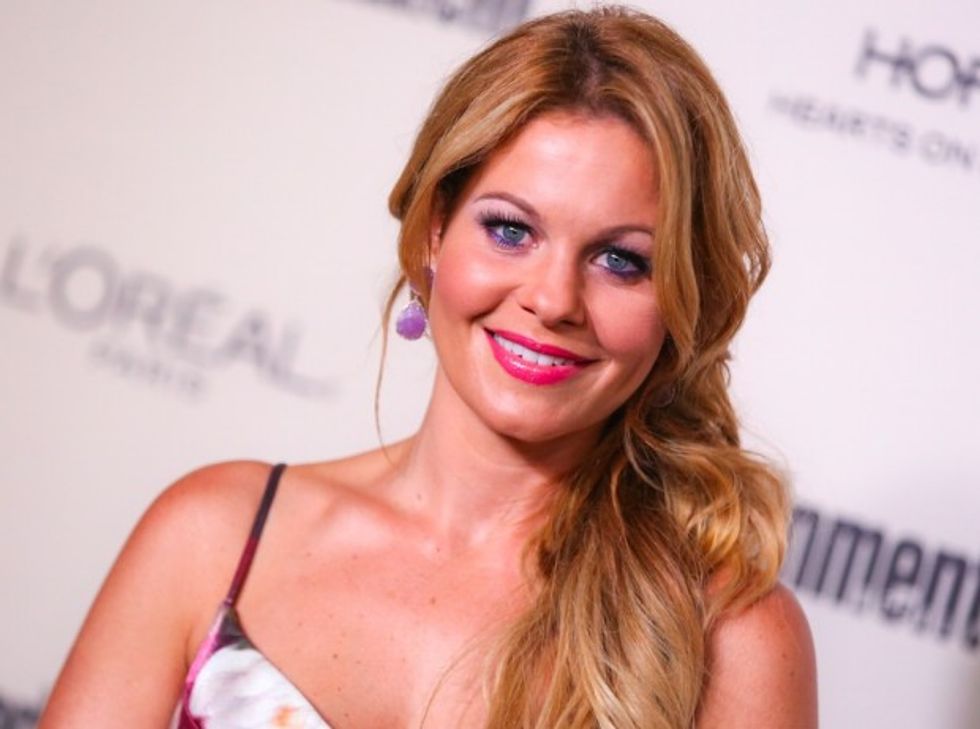 Candace Cameron-Bure arrives at the 2015 Entertainment Weekly Pre-Emmy Party at Fig & Olive on Friday, Sept. 18, 2015, in Los Angeles. (Photo by Rich Fury/Invision/AP)
Bure's comments are quite different from other public figures like Donald Trump, who have slammed Starbucks in the wake of a now-viral video that was released by Internet evangelist Joshua Feuerstein.
That video essentially claimed that Starbucks' holiday cups as part of the so-called War on Christmas, with Feuerstein encouraging Christians to start a movement against the cups.
Many critics — including Christians — have since dismissed his claims as silly, noting that Starbucks sells a Christmas blend of coffee as well as advent calendars. Still, Feuerstein has refused to back down.
Listen to Feuerstein's arguments below:
"It's much larger than just a red cup. It's more than just a Starbucks cup," Feuerstein told The Church Boys podcast on Monday. "It's ultimately about the much larger War on Christmas and the fact that people are essentially trying to cleanse Christmas out of the holidays, because they don't want the story of Christ being forefront and center."
Starbucks also didn't back down as the story attracted attention over the weekend, publishing a press release on Sunday that defended the decision to create a "blank canvas" on each cup.
The coffee company followed that up with some additional information about how it tackles the holidays with its product lineup. 
In a subsequent statement that was accompanied by photos of its popular Christmas blend coffee, snowman and gingerbread cookies and other related treats, the company proclaimed on Tuesday that "the holidays are a special time at Starbucks."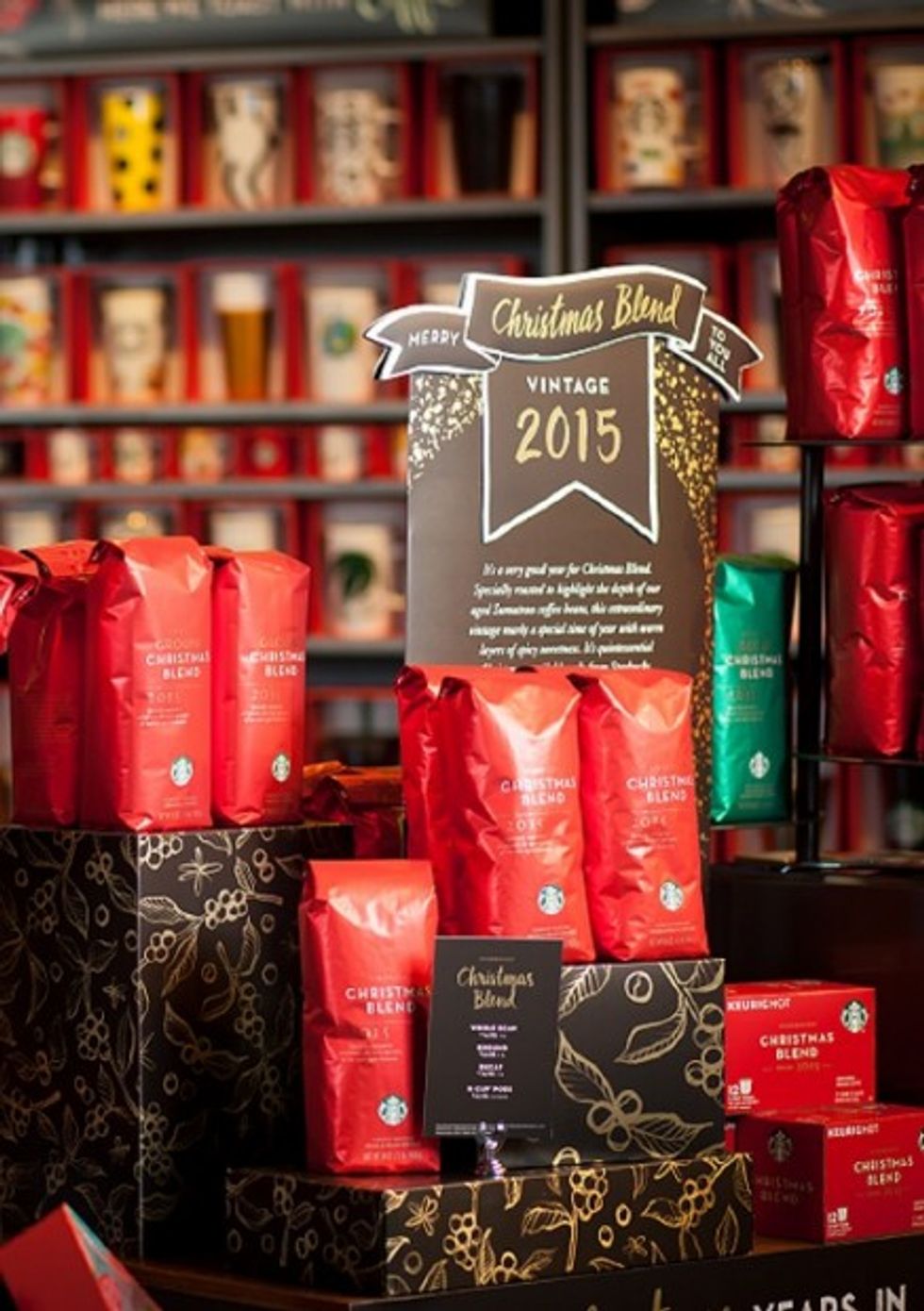 Photo credit: Starbucks
Then, the release went on to delve deeply into the background surrounding its popular Christmas blend, noting that this its 31st year.
"First introduced in 1984, Starbucks Christmas Blend is a long-cherished tradition for Starbucks customers, with coffees crafted to showcase Starbucks artistry in roasting and blending with an expert blend of lively Latin American beans and mellow Indonesian coffees," the statement read, announcing that there would be an assortment of Christmas coffee blends available this year.
In addition to that holiday treat, there will be a new mini snowman doughnut, peppermint brownie cake pops and plenty more.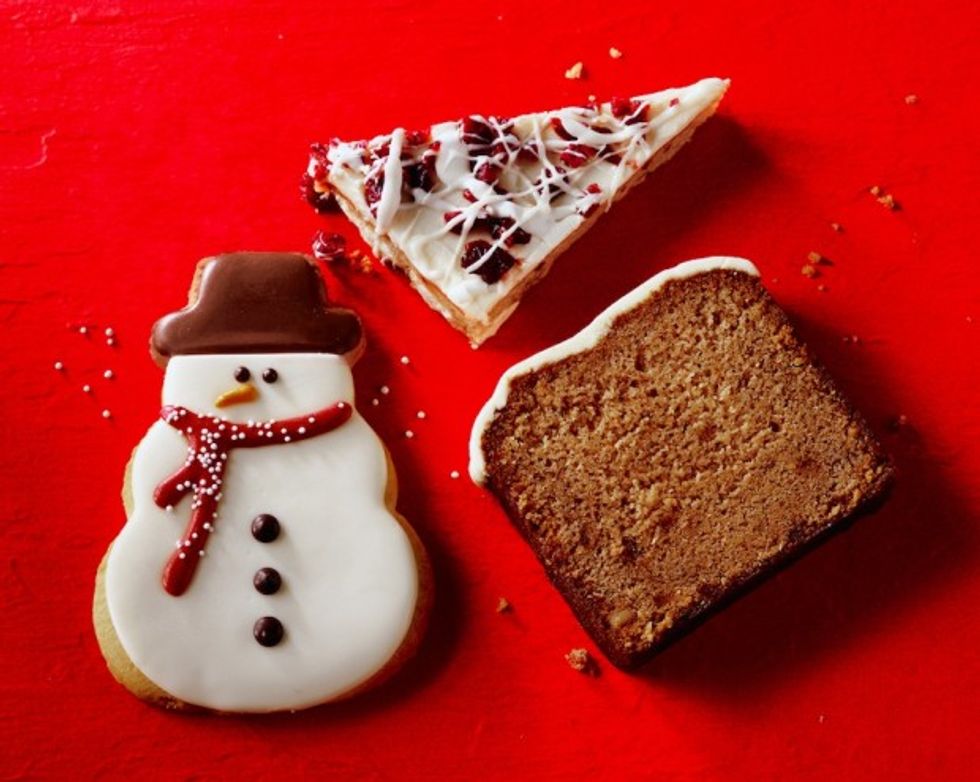 Photo credit: Starbucks
But beyond products, Starbucks also wanted the public to see how each store is transformed to reflect holiday themes and colors, publishing a time-lapsed video showcasing the entire process of setting up one of its coffee shops.