President Barack Obama may not have been Forbes' most powerful person this year, but "Out" magazine, an LGBT publication, did name the president its "Ally of the Year."
Obama graced the cover of the magazine's special year-end edition, "Out100," calling him an "ally," "hero" and "icon." In the interview, conducted by magazine writer Aaron Hicklin, the president discusses his thoughts on similarities between racial justice and the LGBT movement, the need for "universal human rights" and embattled Kentucky clerk Kim Davis.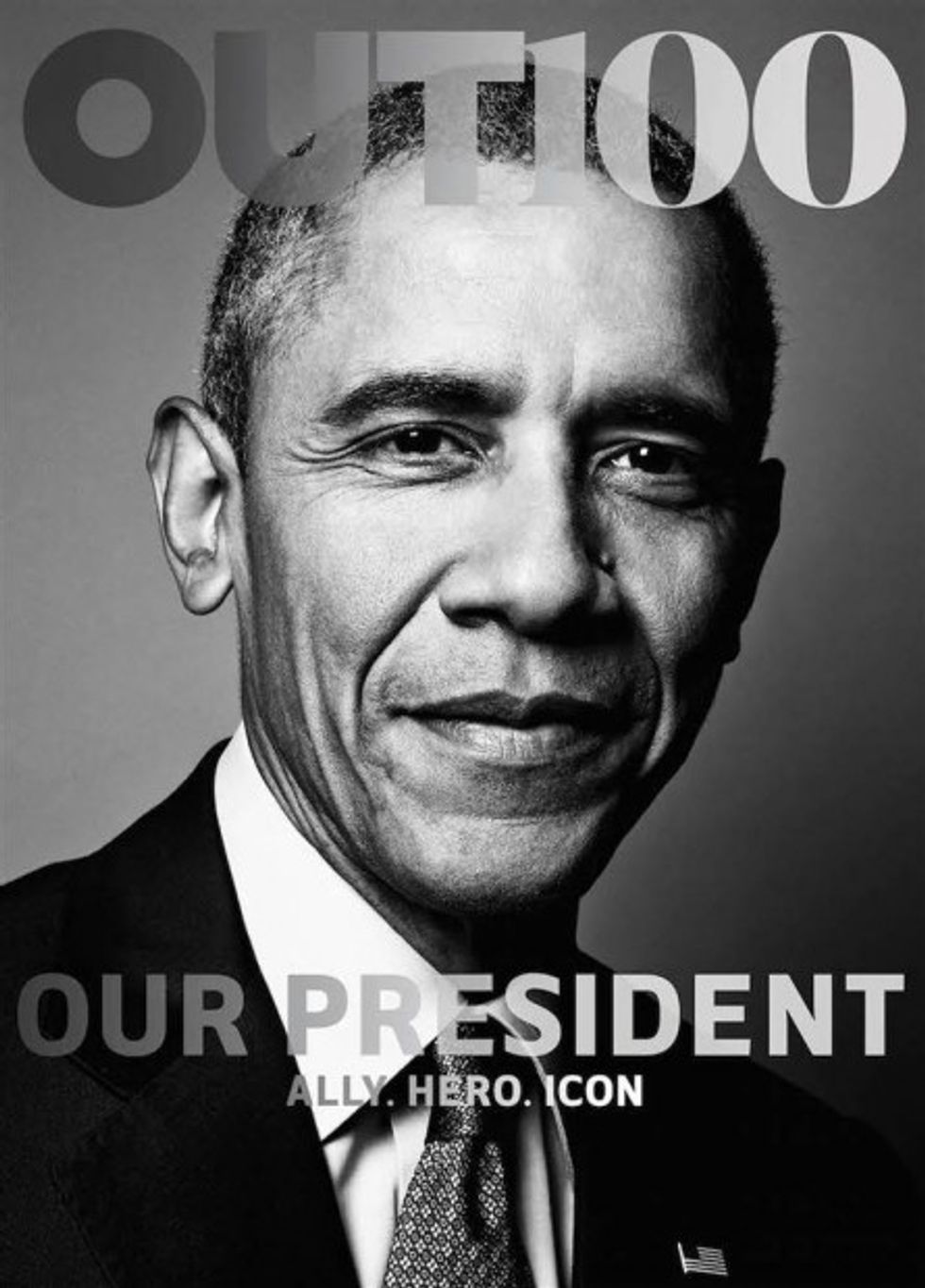 President Barack Obama on the cover of "Out" magazine's "Out100 2015" edition. (Image source: Out.com)
"The 44th President of the United States is our Ally of the Year — a president who came to office on a wave of euphoria, appeared to lose momentum halfway through, and has since rallied, helping us secure marriage equality, among other landmark initiatives that are transforming our place in America," the magazine wrote in the cover story.
Obama told Hicklin he draws comparisons between the LGBT cause and racial equality because he believes it is an "accurate one."
"As I said in Kenya, in a lot of ways what we're talking about is equality under the law — that was a critical element of the civil rights movement in the United States, and that is an essential part of the struggle that LGBT people are facing around the world," Obama said.
The president's shift toward publicly endorsing a pro-gay marriage position didn't come until May of 2012, in an interview on ABC News, when he declared his belief that same-sex couples should be allowed to marry. Prior to that statement, Obama favored traditional marriage.
As for the Supreme Court ruling in Obergefell v. Hodges, Obama said he tries not to "guess how the Supreme Court is going to rule," but told Hicklin he saw a "remarkable attitude shift" in the U.S. regarding gay marriage.
And when asked about Davis, Obama responded, "I am a man of faith and believe deeply in religious freedom, but at the end of the day, nobody is above the rule of law — especially someone who voluntarily takes an oath to uphold that law."
(H/T: "Out" magazine)
—
Follow Tré Goins-Phillips (@tregp) on Twitter