When Gary Messina jumped out of his car in a New Orleans suburb Friday, it was because he saw a woman running and the look her her face told him she "needed some help."
Giving his side of the story to WWL-TV, Messina recounted how he helped scare off a man police would later identify as 56-year-old Mario Perez-Roque, who was arrested on kidnapping and fugitive charges over the weekend.
Kenner Police Lt. Brian McGregor told to the New Orleans Advocate that the woman was running from what he described as a "house of horrors."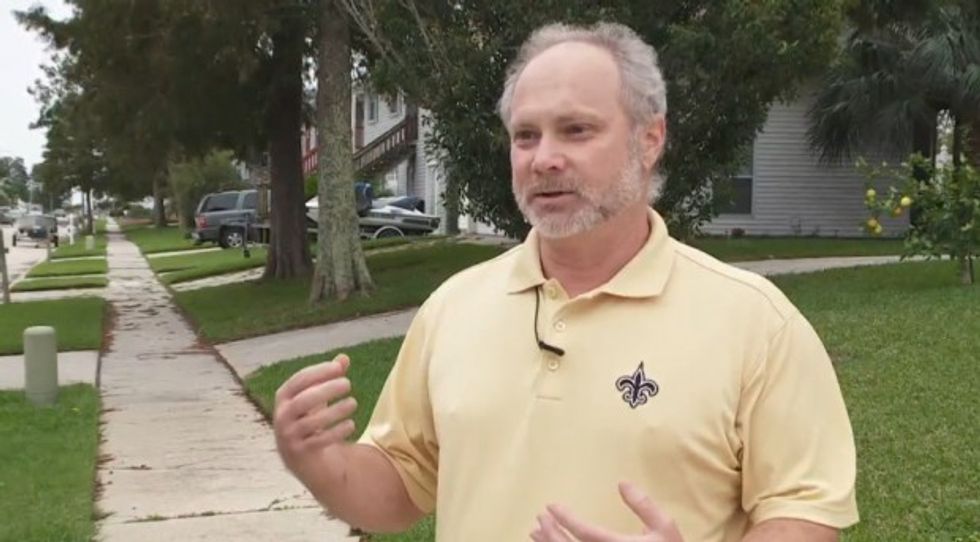 Gary Messina was able to get the man to let go of the woman by telling him the police were coming. (Image source: WWL-TV)
Messina told WWL he was driving a car with his wife when saw a man chasing a woman.
"I didn't know for sure until he grabbed her and turned around and I saw the look on her face," he told the news station.
"I just jumped out of the car to try to stop the guy from pulling her back. As soon as I jumped out of the car he looked at me and he had her around the neck in a headlock and just wasn't going to let her go," Messina continued.
WWL reported that the Good Samaritan scared off Perez-Roque by threatening that police were coming.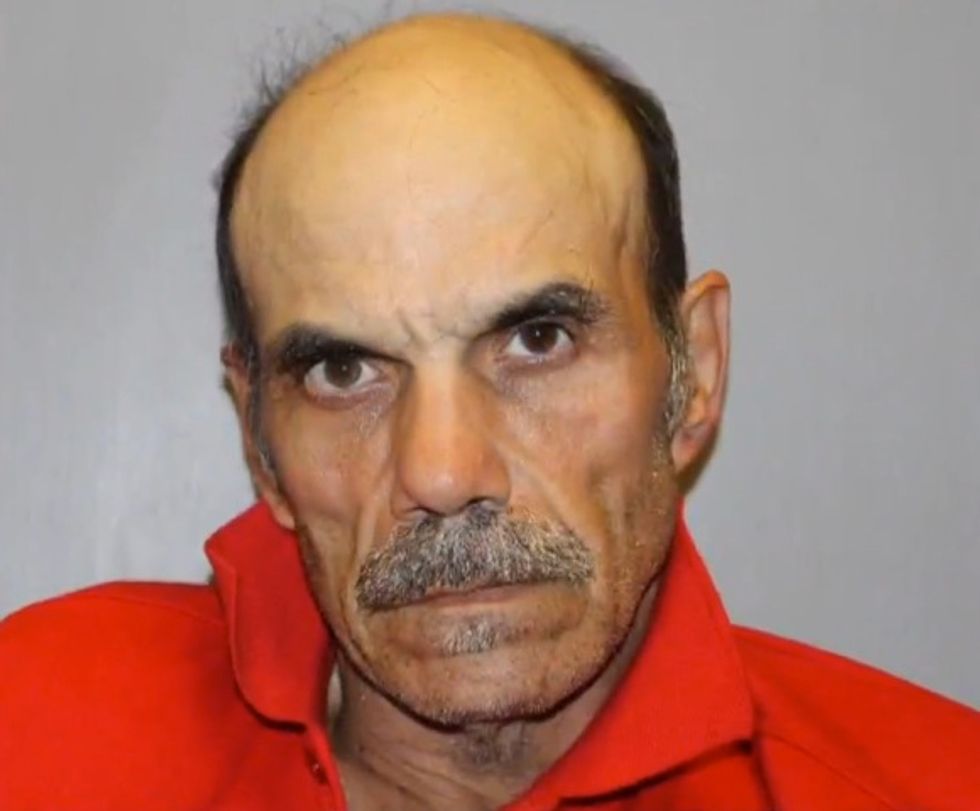 Mario Perez-Roque was arrested Saturday for allegedly kidnapping a woman. (Image source: WWL-TV)
Here is more about the case from the New Orleans Advocate:
According to a preliminary police report, the woman was leaving her apartment in the 3700 block of Martinique Avenue in Kenner about 10 a.m. Friday to go to work when Perez and a younger man with whom he was speaking Spanish approached her from behind, covered her head with a bag and gagged her.

The younger man told the woman "she would be killed on the spot" if she didn't cooperate, police said.

The men then bound her hands, forced her into a car, took her purse and cellphone and tied up her feet, police said. After hearing what she said sounded like an ammunition clip being loaded into a pistol, she was driven to the home on North Lopez Street, bound to a chair and told her restraints would be loosened if she behaved, police said.

The woman began loosening her restraints after hearing a door shut and music outside being turned up, police said in the report. She managed to free herself, leap a fence and run toward the intersection of Canal Street and Jefferson Davis Parkway while yelling for help.
The New Orleans Times-Picayune has what investigators found in the home:
Local and federal investigators who searched Perez-Roque's home discovered a small, insulated chamber underneath a bed, the law enforcement source said. Investigators also found a hidden trap door, hidden video cameras, two-way mirrors, fake walls and a chair with shackles, the arrest report said.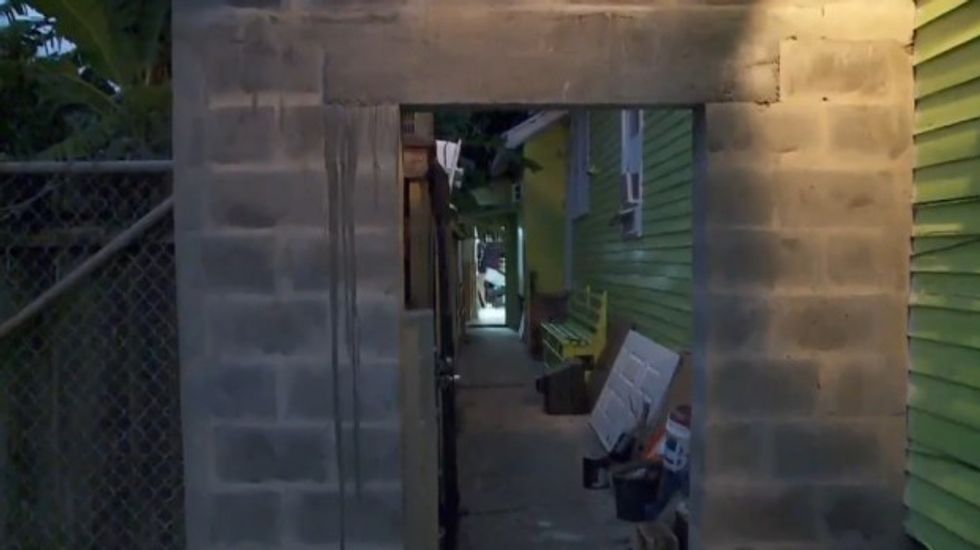 Image source: WWL-TV
The New Orleans Advocate went on to report that the police learned using information from license plate readers that Perez-Roque's vehicle was in the vicinity of the woman's apartment Friday. He was arrested Saturday morning. The newspaper also noted that Perez was previously convicted of kidnapping and attempted murder in New Jersey.
As of Monday, police were still searching for a second suspect in the alleged kidnapping.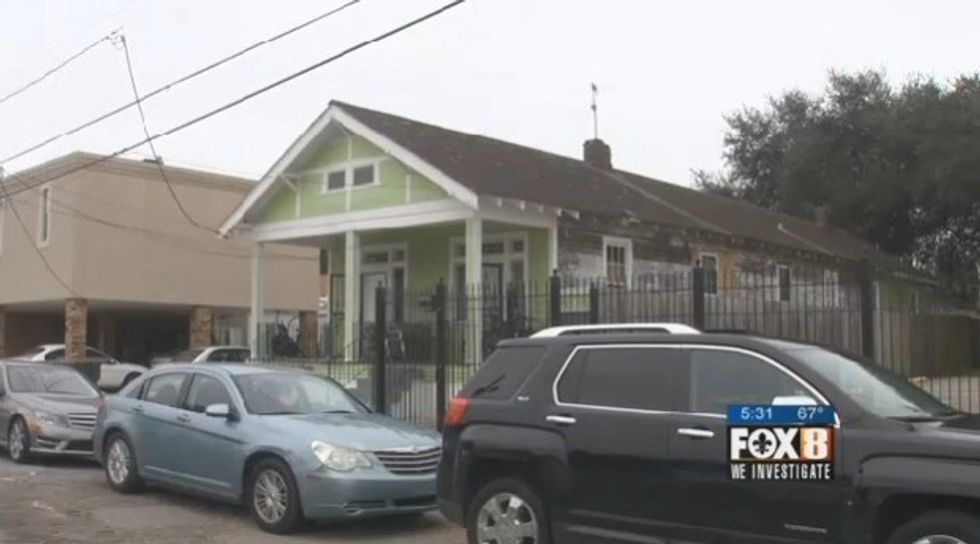 Image source: WVUE-TV
The New Orleans Times-Picayune also reported that McGregor wondered based on the evidence in the home if there were "any other victims who haven't come forward."
Watch WWL-TV's report:
Watch McGregor speak about the case in WVUE-TV's report:
FOX 8 WVUE New Orleans News, Weather, Sports, Social
(H/T: Daily Mail)