After a dozen female police officers — all over 40 years old — failed a physical fitness test and got placed on desk duty, they banded together and filed a discrimination lawsuit against the Colorado Springs Police Department.
For now at least, the move worked.
The city and department agreed Friday to all conditions the female officers wanted as part of a preliminary injunction, the Colorado Springs Gazette reported — and a U.S. District Court judge ordered Monday that their demands be met.
Therefore, the officers can return to street patrols in uniform. In addition, the paper said, the city's police officers won't be required to undergo the physical fitness test this year, and any officer who didn't pass last year will no longer face penalties.
Now the suit moves to a federal court where the outcome may not materialize for a year.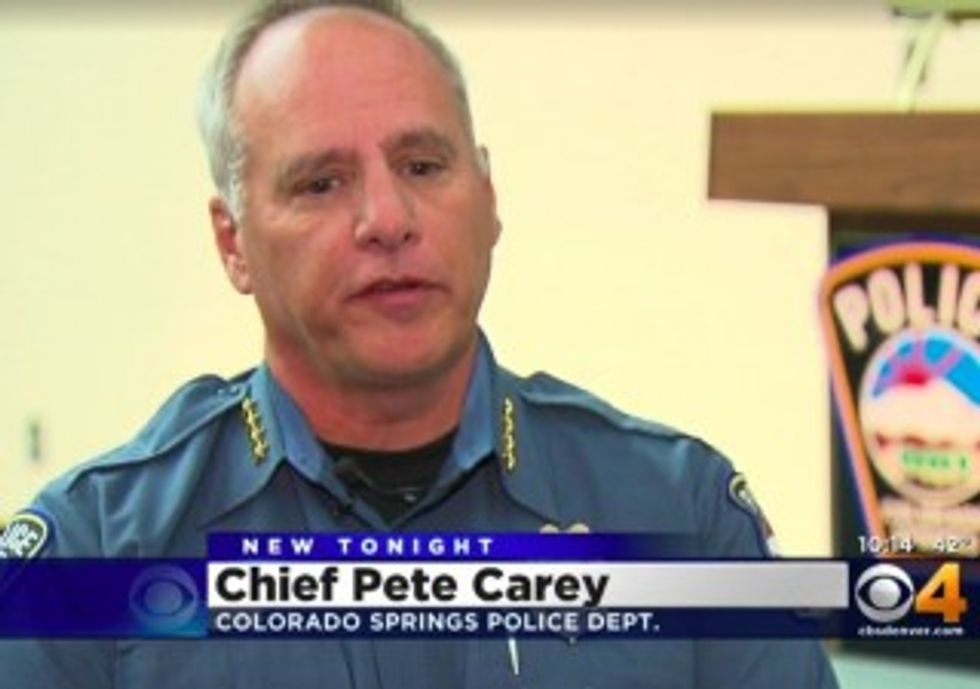 Image source: KCNC-TV
"I very firmly stand behind physical fitness tests for our officers," Police Chief Pete Carey told KCNC-TV. "I think what I'm asking them to do is fair, and my hope is a federal judge also agrees with this."
So what does the physical fitness test demand? There are two "running exams," KCNC noted, as well as requirements that officers perform 52 push-ups in two minutes and 45 sit-ups in two minutes.
Lawyers for the 12 female officers were also seeking monetary damages for earning opportunities they were denied after going on desk duty, such as overtime, the Gazette reported.
"We are very happy that the women have been put back to their full duties and the discipline is going to be rescinded," local attorney Donna Dell'Olio, one of the lawyers representing the women, told the paper.
But the police chief isn't the only one who believes dropping the fitness requirements is the wrong road to head down.
"I think it's a mistake," resident Mary Jo Piccin told KCNC, adding that she recalls "years ago when there were no fitness standards, and they had some pretty hefty officers … male and female."
Lolly Wood, another city resident, agreed. "I think they should be mandated to be in fit condition to do the job," she told the station.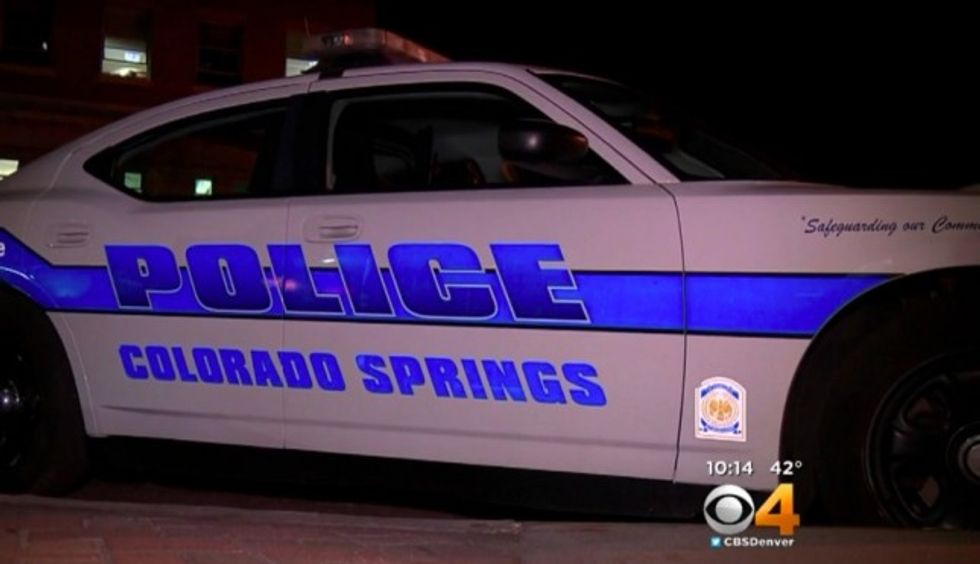 Image source: KCNC-TV
In addition, the plaintiffs said the test is unfair for older women because it's not normed for age or gender and isn't related to job-essential duties, the Gazette reported.
More from the Gazette:
The plaintiffs submitted to the district court in Denver an assessment of the test by Colorado State University industrial organizational psychology professor Kurt Kraiger. He determined that physical performance "constitutes only a fraction of overall job performance" and found "gender bias" in the criteria, with the "absence of steps to safeguard against this."
Here's part of a statement from Chief Carey to KCNC:
For the past several years, CSPD has been involved in an extensive project to evaluate whether to adopt fitness standards for its sworn officers, validate what minimum fitness standards were job related, and develop and implement a Physical Abilities Test (PAT) that had been carefully formulated. CSPD was guided in this process by a consultant with expertise specific to physical abilities testing of police officers. To ensure officer success, CSPD called upon many resources in our community, including local healthcare and sports facilities, to provide personal training sessions and design exercise plans.

As most of you are likely aware, the City is presently defending a federal lawsuit challenging the PAT. I continue to believe that mandatory physical fitness testing is the right thing to do for our community and our officers, and is a fair and appropriate minimum qualification to expect of those selected to protect and defend. Although I feel strongly about the PAT, I welcome review of our program to ensure it is a valid reflection of minimum qualifications.

However, bearing in mind my duty to carefully steward the tax dollars and personnel entrusted to me by the community, I have decided to agree to suspend PAT testing until the outcome of the federal litigation.

Please know that this decision was not reached easily, and I recognize that our officers have embraced the culture of physical fitness. Nonetheless, I believe this is a necessary step to ensure the City obtains a full and fair review of the PAT program.

It is my hope that all officers will continue a commitment to this culture of fitness while the PAT is suspended. I certainly appreciate, and based on feedback we have received, the Colorado Springs community appreciates, that commitment. 
—
Follow Dave Urbanski (@DaveVUrbanski) on Twitter