After the dean of a Texas journalism school complained that police stopped her for "walking while black" in her Corinth neighborhood, Dallas' first black mayor, Ron Kirk, was furious.
In the days since, Dorothy Bland has backtracked a bit.
"Some of my assumptions may have been wrong, and I regret that," Bland told the Dallas Morning News, adding that she's sorry her words may have "harmed the relationship between the police and the community. That was not my intent."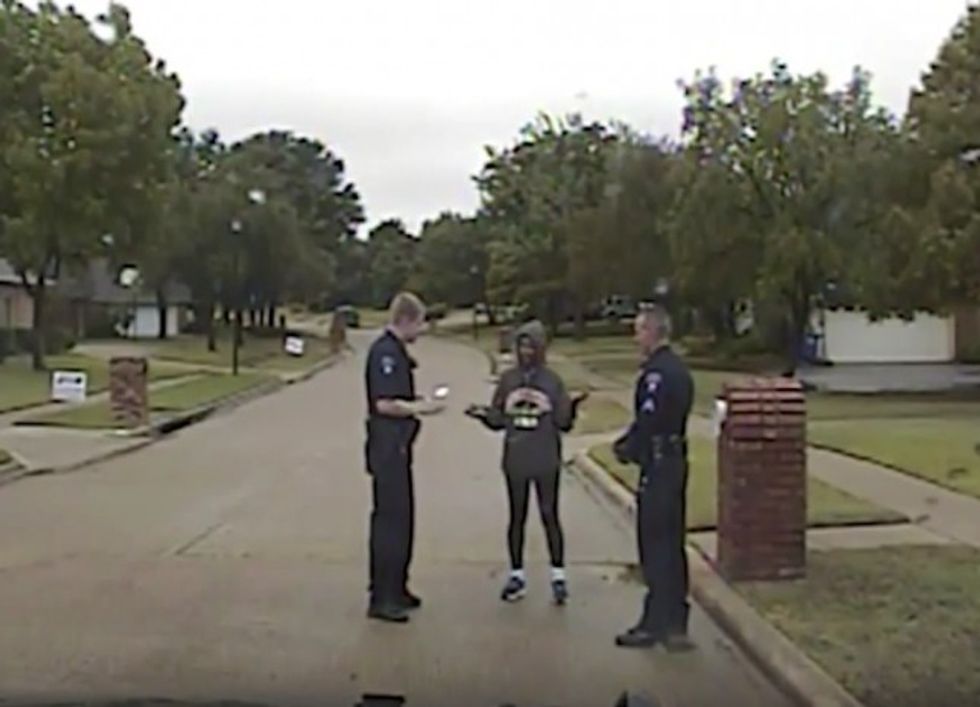 Image source: YouTube
Police dashcam video of the incident showed Bland walking in the street away from police and wearing a hoodie. But Bland noted in a column about the incident, "Do you realize I bought the hoodie I was wearing after completing the Harvard University Institute for Management and Leadership in Education in 2014? Do you realize I have hosted gatherings for family, friends, faculty, staff and students in my home? Not once was a police officer called."
While Bland's words were accompanied by a rebuttal column from Corinth Police Chief Debra Walthall, it didn't take long after publication until other detractors emerged.
The University of North Texas, where Bland is dean of the Mayborn School of Journalism and director of the graduate journalism institute, wasn't happy being connected to her story.
"When administrators and faculty and staff members speak and act as private citizens, they should make clear that they are not speaking or acting on behalf of the university," the school said in a statement to the Morning News.
Then former Dallas Mayor Kirk jumped into the fray.
According to the Morning News, Kirk said he was so angry about Bland's words that "he couldn't wait" to call the paper to say that "the officers were just doing their jobs, and injecting race into the matter hurts the cause."
"There's nothing wrong here," Kirk told the paper regarding the officers' actions. "It was a proper, polite encounter. I read her piece, I read the police chief's response, I watched the video. I was so angry."
As for Bland's claim that she was stopped because of her skin color, Kirk — who served as Dallas mayor from 1995 to 2002 — wasn't buying it.
"That had nothing to do with it," he told the Morning News. "They stopped her for a very legitimate reason."
"Of all the things to worry about, this just isn't it," Kirk added, referring to Bland's complaint that police asked for date of birth. "To me, it's a nothing burger."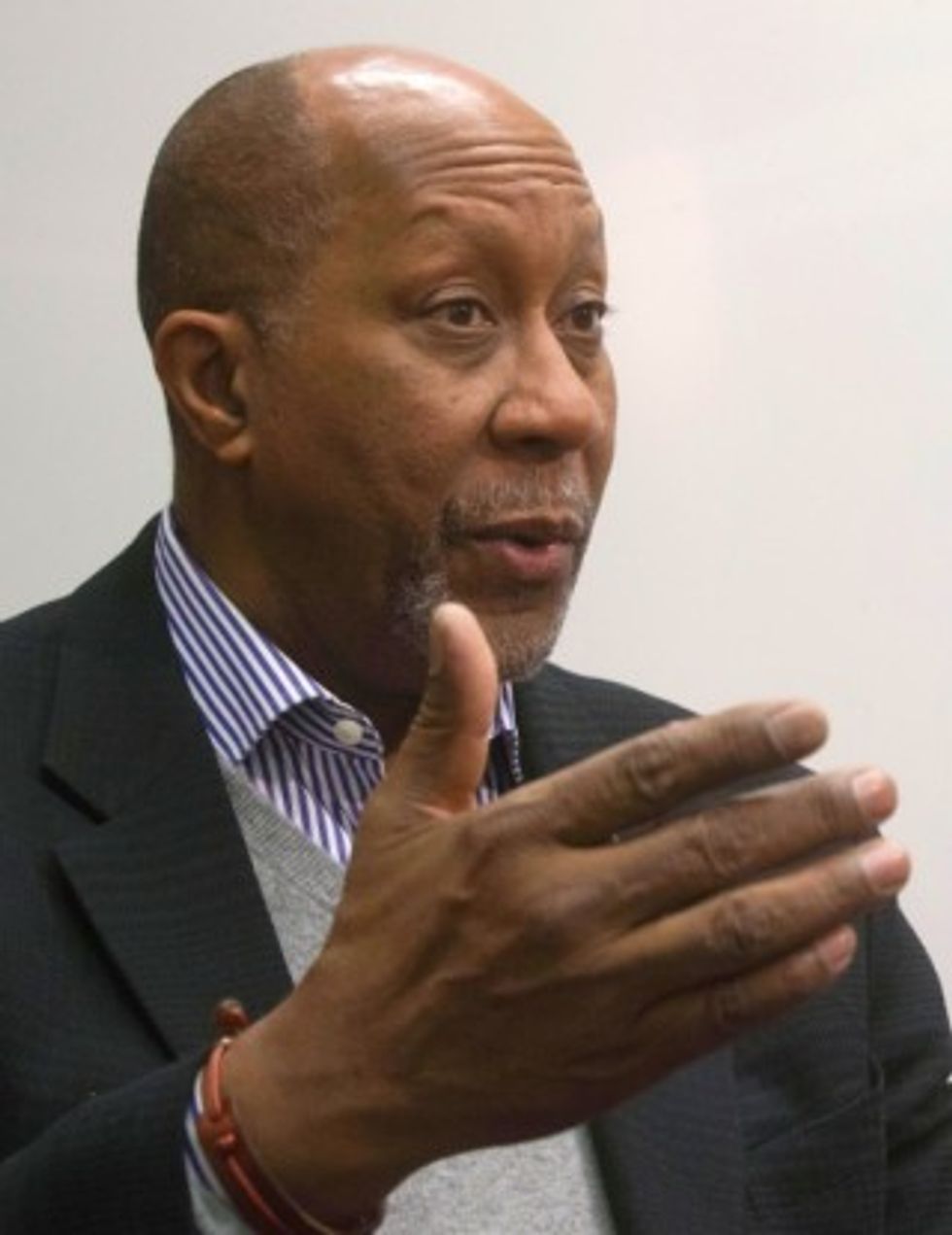 Ron Kirk (AP Photo/Michel Euler)
"As a person of color, this upsets me," Kirk continued. "Particularly against what happened in South Carolina. Particularly as this country is wrestling with very real concerns regarding the police treatment of African-American youth. She took advantage of a very innocent and thoughtful police response — walk on the right side of the street — she's just looking for her Skip Gates moment. There's a real danger here."
And what is that danger? "To me, they behaved the way we're asking police to treat people," Kirk explained to the Morning News. "To demonize people for trying to do the right thing ... it makes it easier for whites to say, 'Oh, my gosh, everything's about race now. This is all about politics and not about a very real and difficult issue.' That's the danger. And that makes me downright mad."
What Bland won't backtrack on is how she felt the morning she was stopped by police: "I can tell you that my fears were real that day," she told the Morning News.
Cheryl Smith, president of the Dallas-Fort Worth Association of Black Journalists, knows Bland and told the paper that her column was constructive.
"When someone like a Dorothy Bland speaks up, I stand with her," Smith said. "There are people that you look at their reputation and their ethics, and she is one that I didn't question it at all when she said how she felt."
—
Follow Dave Urbanski (@DaveVUrbanski) on Twitter