The student Young Americans for Liberty group at the University of Missouri erected a "free speech wall" on campus in light of the ongoing tension that has resulted from reported racial incidents and established "safe spaces" for students.
As noted by Twitchy, there were a few surprising messages noticed scrawled on the wall, too.
Free speech wall in front of Student Success Center pic.twitter.com/yqH02eikxF

— MUTV 23 (@mutv23) November 11, 2015
Written in large letters was the message, "Blue Lives Matter."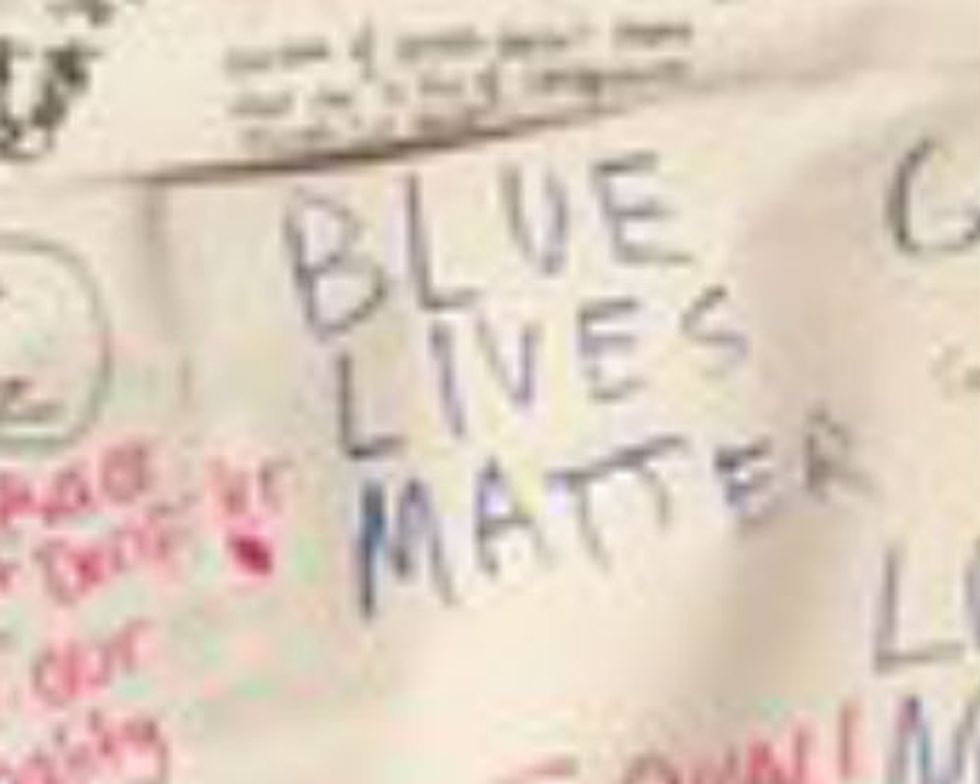 Screengrab via Twitchy
Sens. Ted Cruz (R-Texas) and Rand Paul (R-Ky.) also got some student endorsements.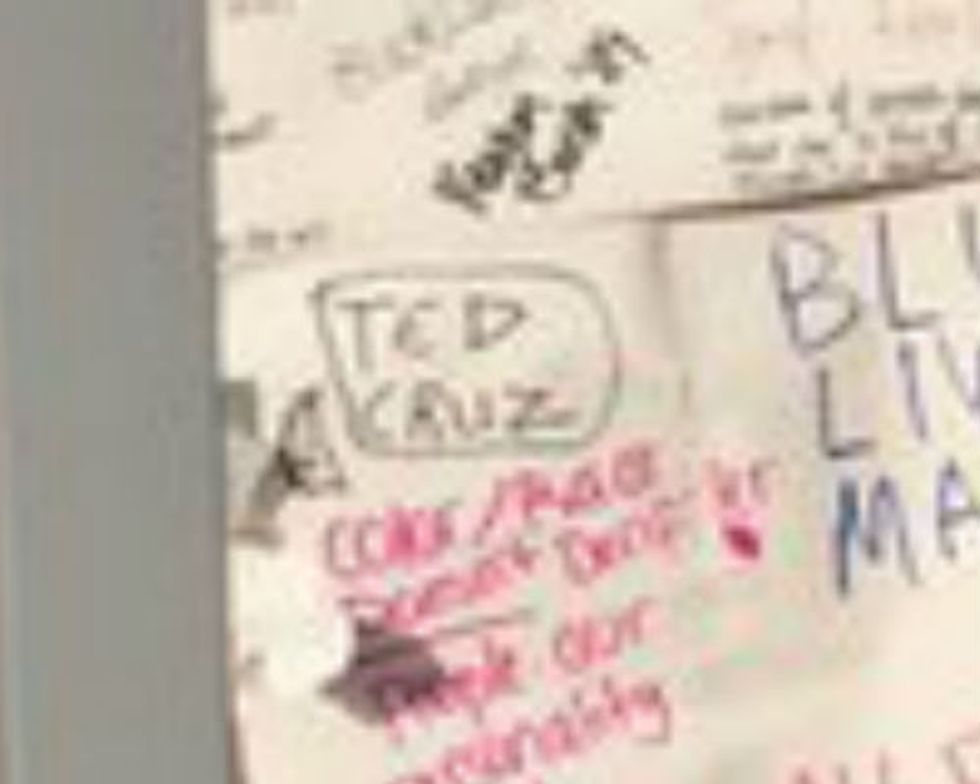 Screengrab via Twitchy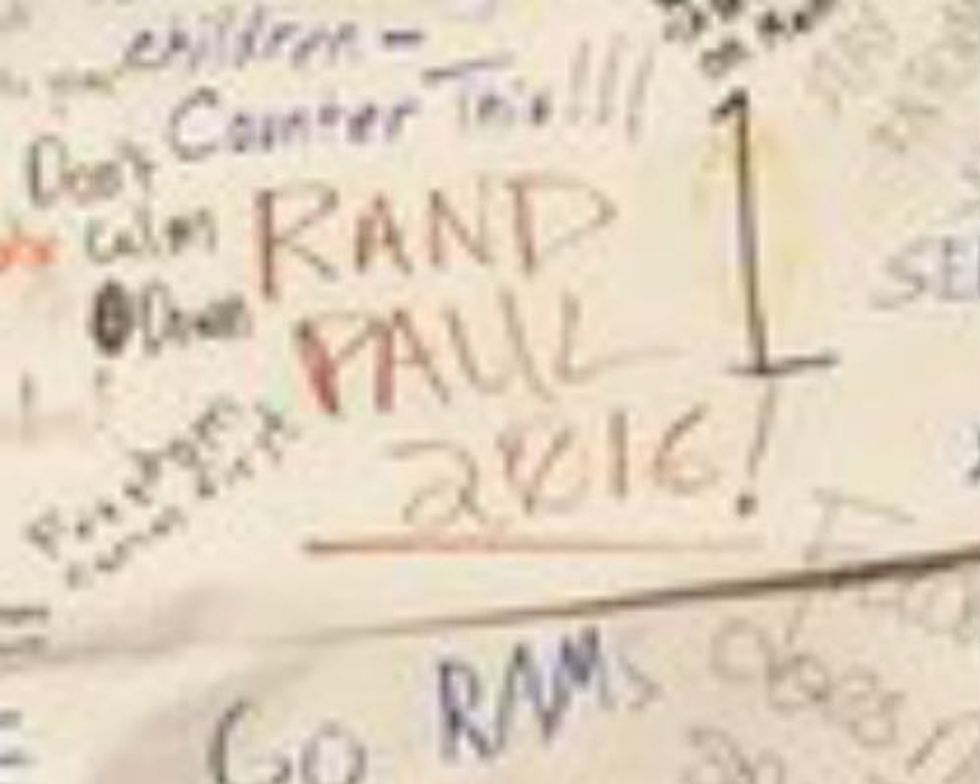 Screengrab via Twitchy
There were also "Black Lives Matter" messages and plenty of strong language, including "f*** hate."
"Freedom for all," another student wrote.
And one last interesting one: "Freedom of speech does not mean speech without consequence."
---