A burglary in the Las Vegas area was thwarted Tuesday morning after the homeowner received an alert on his phone notifying him his home had been broken into.
Joseph Mueller, 48, told the Las Vegas Review-Journal he checked his home surveillance app immediately after receiving the alert.
"Sure enough, there was some dudes in my house robbing me," Mueller told the newspaper.
— Scroll down for video —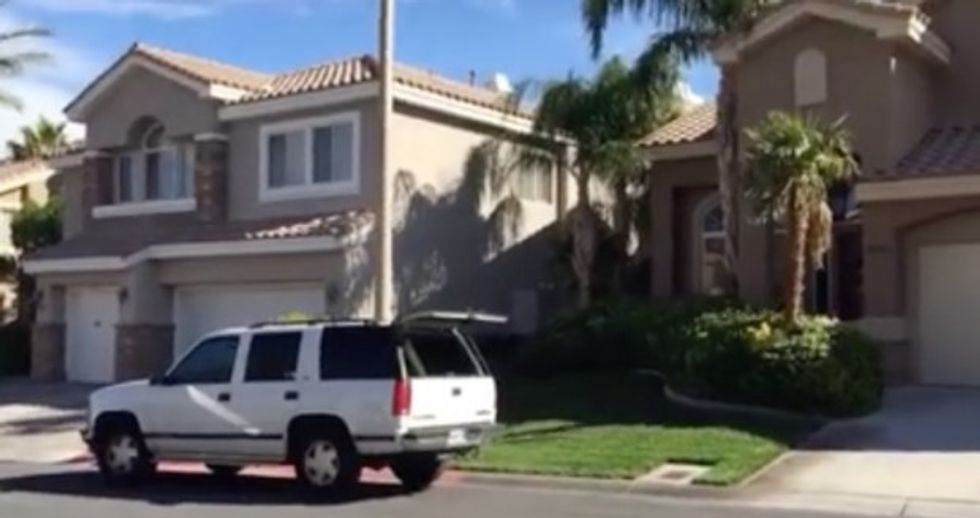 Image source: Screen grab
He called his neighbor, an Air Force veteran who wished not to be identified, and told him about the situation.
The good neighbor walked outside and confronted the four home intruders. Footage he captured shows the men flee the scene in an SUV stripped of its license plates as he warns them that authorities are on the way.
"The cops are coming right now!" he shouted.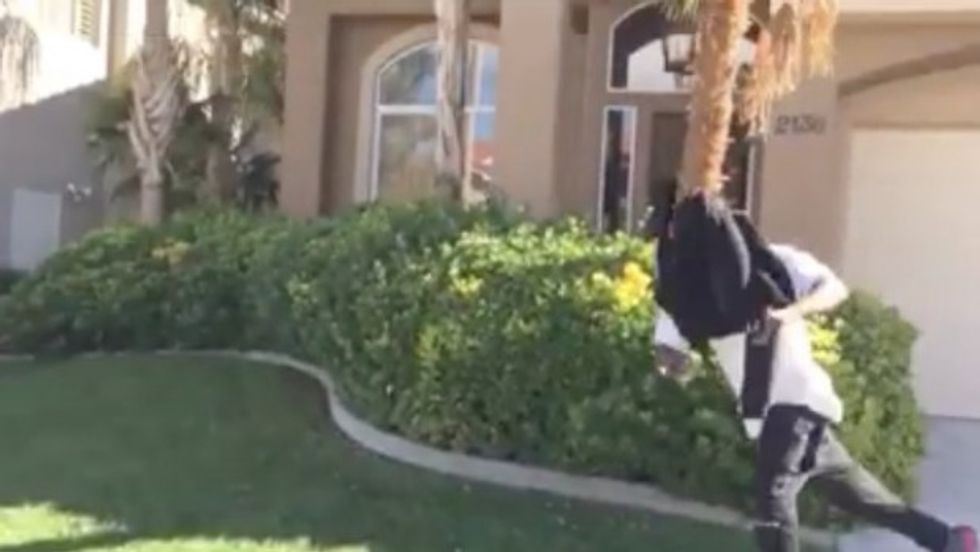 Image source: Screen grab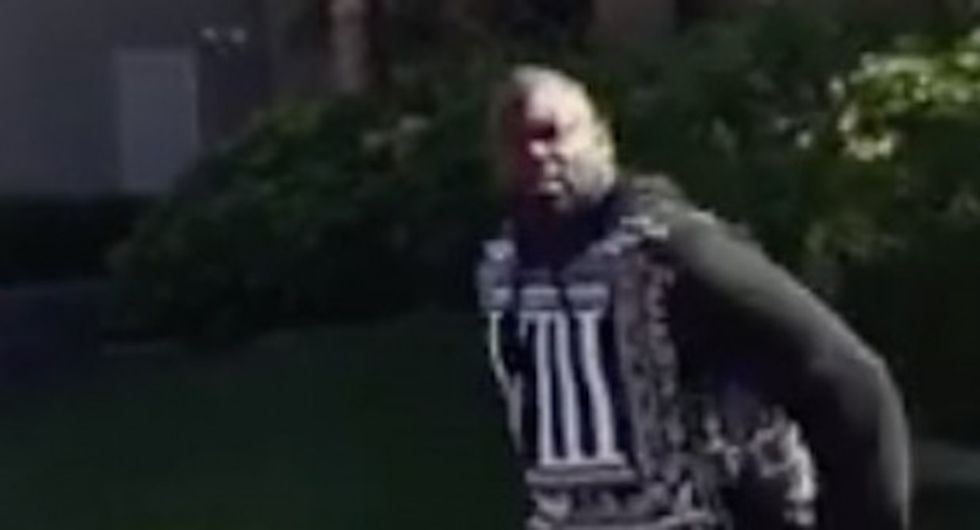 Image source: Screen grab
Mueller told the Review-Journal many of the family's possessions were stacked by the front entrance. They are still working to determine if anything was stolen, but he said one thing was very clear.
"He is very brave," Mueller said, referring to his neighbor.
He said his family has lived in the area for 21 years and nothing like this had ever happened.
"In our neighborhood, we watch out for each other," Mueller told the Review-Journal.
The footage of the incident has amassed more than 1 million views since being posted on Facebook.
"We were robbed today. Please watch the video and share! Maybe someone can help identify the 4 men who kicked in our front door," the post said.
Mueller told the Review-Journal he had not been alerted by authorities if the individuals in the video had been identified or arrested.
—
Follow the author of this story on Twitter and Facebook: