University of Missouri student-journalist Mark Schierbecker has filed a simple assault complaint against Melissa Click, the Mizzou professor who confronted him during protests Tuesday at the university.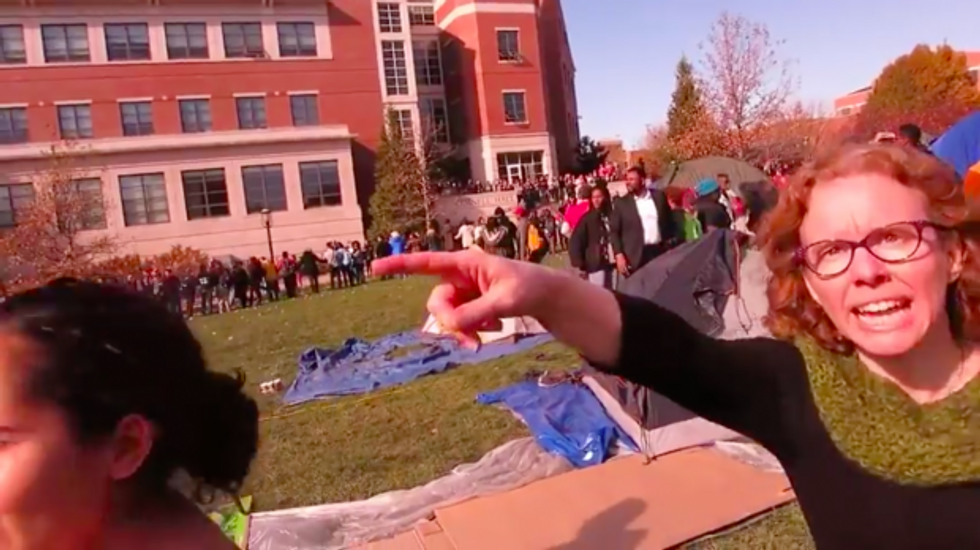 University of Missouri communications professor Melissa Click requesting Mark Schierbecker be removed. (Image source: YouTube)
Schierbecker, the student-journalist who filmed the viral clip at the Mizzou protest, said he filed the complaint with the police late Wednesday evening and was waiting to hear back from the department as to whether or not they would be pressing any charges. Police department spokesman Major Brian Weimar confirmed receipt of his complaint.
"We are looking into this and following up," Weimer told USA Today. Click, however, did not respond to any request for comment.
Schierbecker's original video showed Concerned Student 1950 protesters berating him and fellow student-journalist Tim Tai, who was photographing the protests. Toward the end of the video, Click approaches the two journalists and calls for "muscle" from fellow protesters to help remove Schierbecker from the grounds.
(H/T: USA Today)
—
Follow Tré Goins-Phillips (@tregp) on Twitter