An all-black panel got heated on Fox News' "Hannity" Thursday over recent race-driven protests at the University of Missouri that saw the resignations of the school's president and chancellor.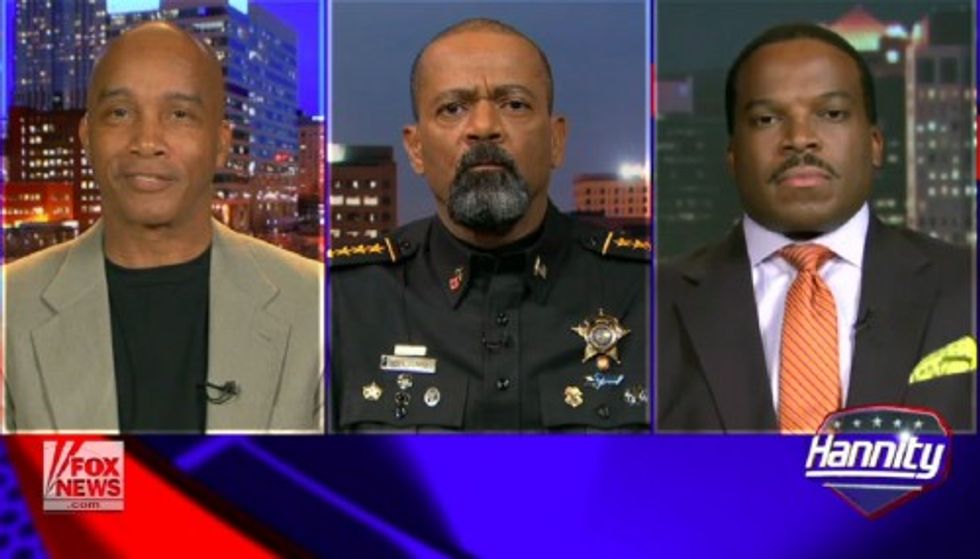 Image source: Fox News
Milwaukee County Sheriff David Clarke, no fan of liberalism regardless of skin color, wasn't happy with what he observed at Mizzou.
"These aren't protests," Clarke said. "This is an insurrection. This is a rebellion. It's pretty obvious to me that not much learning activity goes on at many of these colleges and universities across the United States."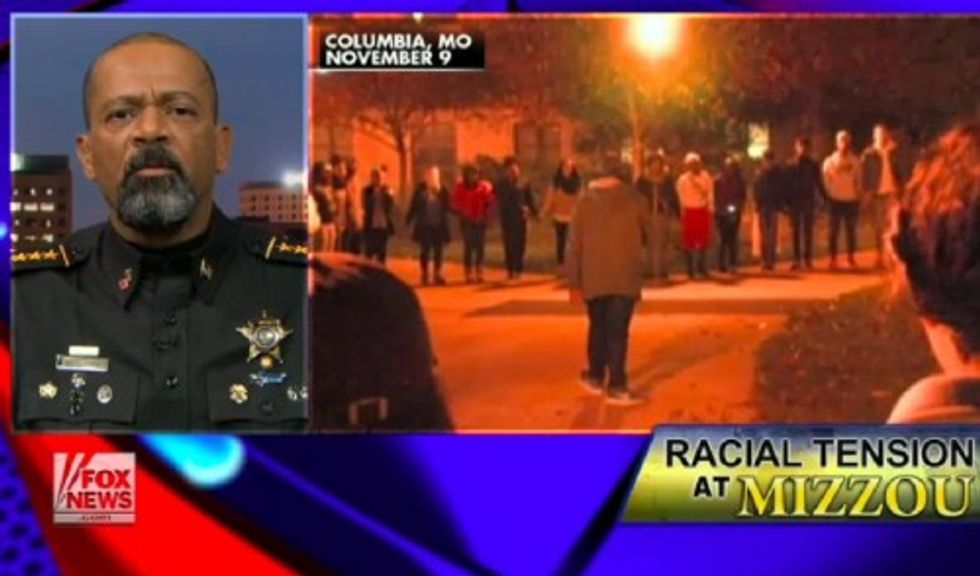 Image source: Fox News
Particularly because schools like Mizzou get government dollars, Clarke suggested that taxpayers "stand up and demand that their money stop being spent to fund these laboratories of liberal indoctrination."
"No wonder we end up near the bottom now in international scholastic competitions," Clarke continued.
As for complaints about discrimination, Clarke added that "the only discrimination that people should be railing against in these colleges and universities are these programs that discriminate against white and Asian students in favor of less-qualified black students for entry into that university."
After Sean Hannity asked trial attorney Eric Guster a question on a different subject, Guster tried responding Clarke's comments instead — but Hannity wouldn't let him.
"You let super-conservative people run on, Sean, and you always try to put me in a box on what I want to debunk," Guster complained.
After conservative panelist Kevin Jackson criticized black college student protesters — calling them the "weakest group of individuals I've ever seen" and an "embarrassment to blacks" — Guster began arguing back but was cut short when Hannity returned the floor to Clarke.
"Let me answer, Sean!" Guster yelled in response. "You never give me a chance to reply!"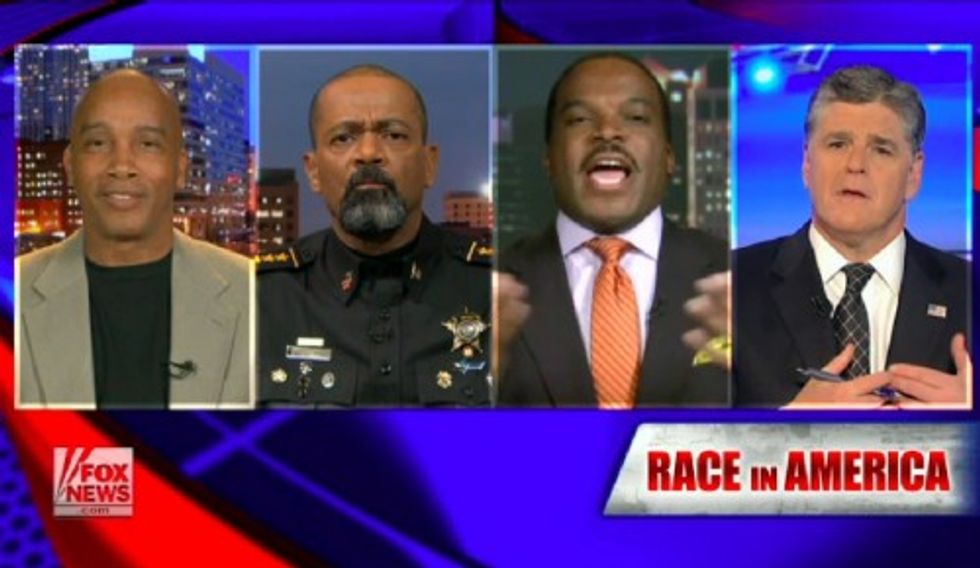 Image source: Fox News
Clarke said black students who want to "isolate" themselves and "create spaces" so they can "go and heal" is "nonsense."
"Let's get back to the topic of academic rigor, study, intellectual conversations going on and forget all these rebellions and these insurrections," Clarke insisted. "That's all this is."
Guster managed a quick retort before the end of the segment. "Forget students standing up for their rights," he told Clarke. "That's a shame you actually say that a be a peace officer."
But Clarke wasn't having it: "They don't even know what their rights are."
Check out the segment below:
—
Follow Dave Urbanski (@DaveVUrbanski) on Twitter