Following the terrorist attacks in Paris, the Council on American-Islamic Relations posted a tweet Saturday suggesting that terrorism is not linked to any faith.
We must remember #TerrorismHasNoReligion

— CAIR National (@CAIRNational) November 14, 2015
On Friday, CAIR issued a statement condemning the attacks and described them as "savage and despicable":
"These savage and despicable attacks on civilians, whether they occur in Paris, Beirut or any other city, are outrageous and without justification," the U.S. Muslim group said.
"We condemn these horrific crimes in the strongest terms possible. Our thoughts and prayers are with the loved ones of those killed and injured and with all of France. The perpetrators of these heinous attacks must be apprehended and brought to justice," the CAIR statement read.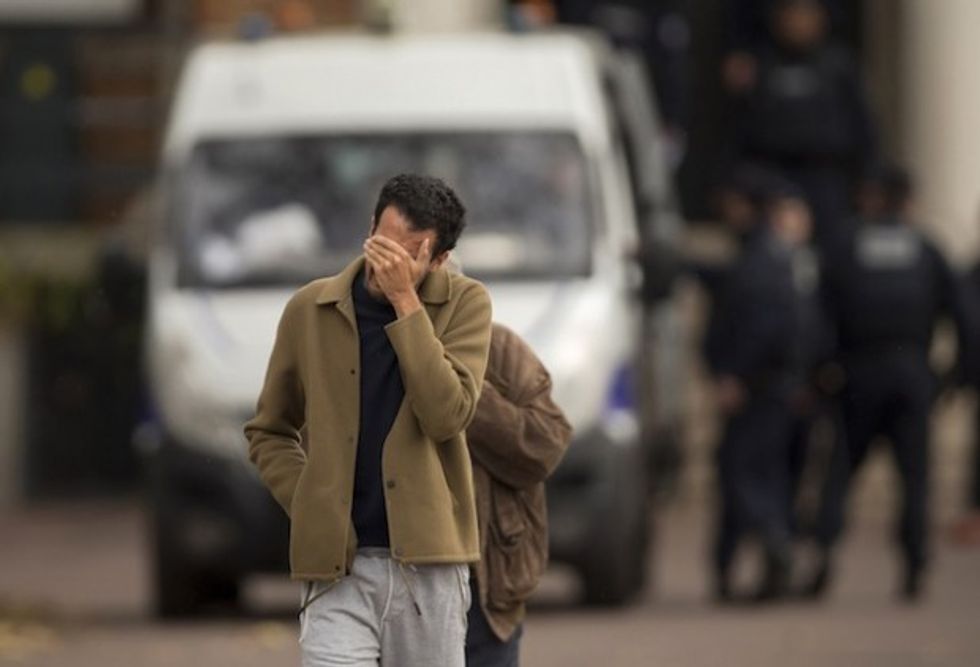 A man hides his face as he leaves the morgue in Paris, Saturday, Nov. 14, 2015. French President Francois Hollande vowed to attack the Islamic State group without mercy as the jihadist group admitted responsibility Saturday for orchestrating the deadliest attacks inflicted on France since World War II. (AP Photo/Daniel Ochoa de Olza)
The Muslim Council of Britain also issued a statement condemning the attacks as "horrific and abhorrent" and, like the CAIR tweet, tried to separate the perpetrators from the Islamic faith.
"This attack is being claimed by the group calling themselves 'Islamic State.' There is nothing Islamic about such people and their actions are evil, and outside the boundaries set by our faith," the British Muslim group said in the statement.
The Islamic State group on Saturday reportedly claimed responsibility for the multiple attacks in the French capital that left more than 120 dead.