Louisiana Gov. Bobby Jindal has suspended his candidacy for president in 2016 after struggling to gain traction in a crowded Republican field.
In an announcement Tuesday night on Fox News, Jindal told  "Special Report" host Bret Baier that he decided to suspend his campaign.
"I've come to the realization that this is not my time," he said.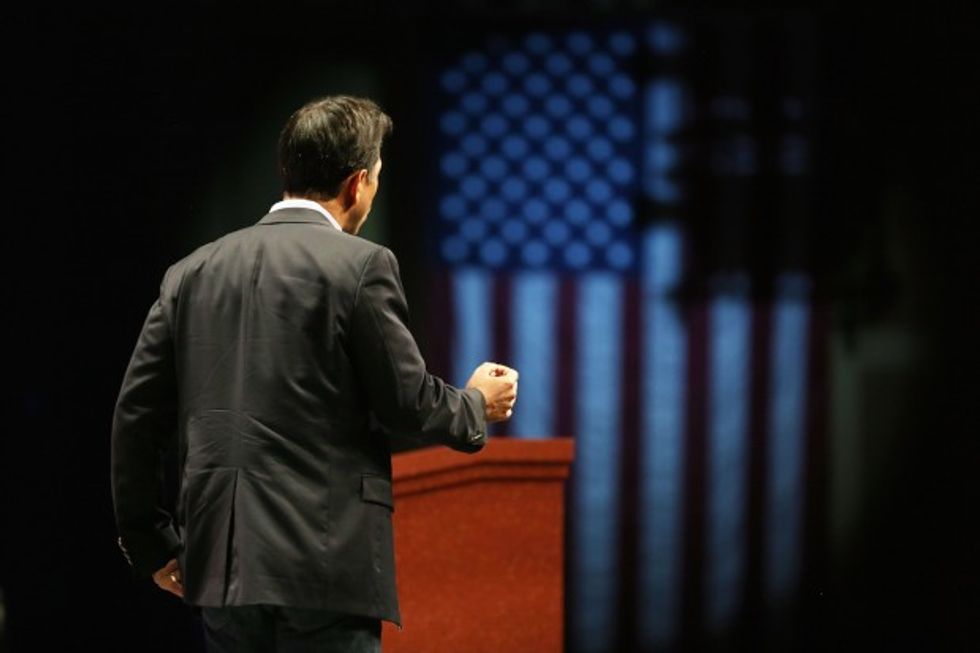 Joe Raedle/Getty Images
Jindal, who was polling in the low single digits in most early states, had only been asked to participate in the so-called undercard debates along with other lower-polling candidates like Lindsey Graham, Mike Huckabee and Chris Christie.
Jindal said he isn't sure if he will endorse another candidate in the Republican primary — but he will support the eventual Republican nominee.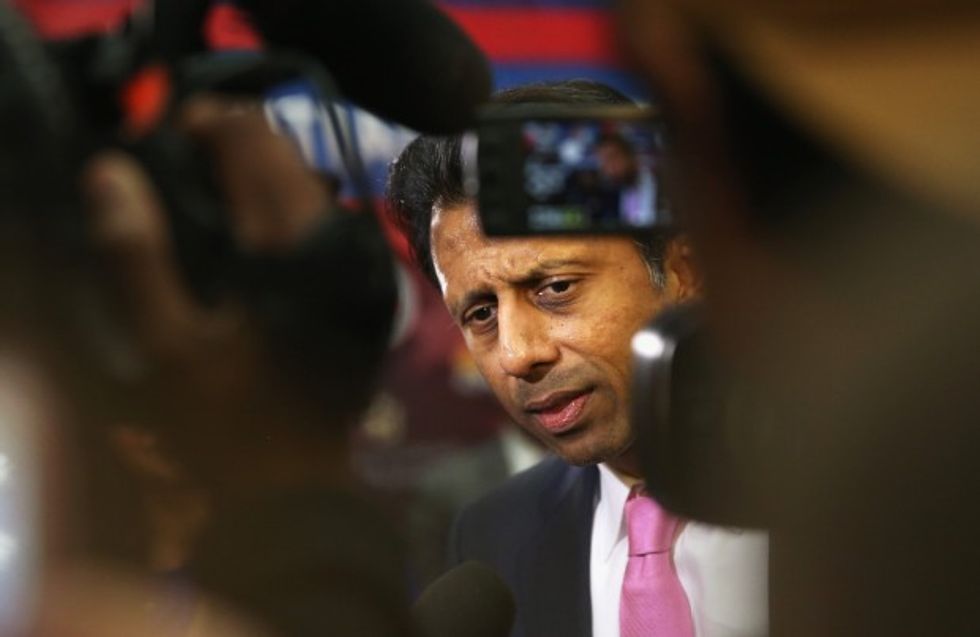 Justin Sullivan/Getty Images
In a statement posted on his Facebook page, the first Indian-American to be elected governor of a U.S. state credited his parents for making his rise through the U.S. political world possible.
"They raised me to believe Americans can do anything, and they were right, we can," Jindal said. "But this is not my time, so I am suspending my campaign for President."
Jindal added on Fox News that "it has been a great honor" to run for the nation's highest office, and he doesn't think that his parents, who came to America 45 years ago, would have imagined that he would be a governor or candidate for the presidency.
Jindal made some waves in the aftermath of the Paris terror attacks for his stance on Syrian refugees resettling in the U.S. — on Monday, he signed an executive order directing Louisiana law enforcement officials to use all legal means to block refugees from entering the state.
Several of the remaining Republican candidates responded Tuesday night on Twitter, thanking Jindal for his role in the race. Huckabee even suggested that the eventual nominee should consider Jindal for a Cabinet slot.
The next President should hope that Governor @BobbyJindal would be willing to bring his intellect and his experience to the cabinet.

— Gov. Mike Huckabee (@GovMikeHuckabee) November 17, 2015
Bobby Jindal has always been a strong voice for the conservative cause, served the people of LA well, & I wish him & his family all the best

— Lindsey Graham (@LindseyGrahamSC) November 17, 2015
Thank you to @BobbyJindal for being a conservative governor and running a campaign he should be proud of. Wishing the Jindal family well.

— Dr. Ben Carson (@RealBenCarson) November 17, 2015
—