Donald Trump says a "safe zone" should be built in Syria to house refugees, because that would cost much less than sheltering them in here.
"I have a tremendous heart," Trump said at a campaign rally in Knoxville, Tenn., Monday. "I want to take care of people. But you look at this migration, and I said to my wife the other day, they seem like so many men, so strong. They're strong-looking guys ... and I say, 'Why aren't they back fighting for their country?'"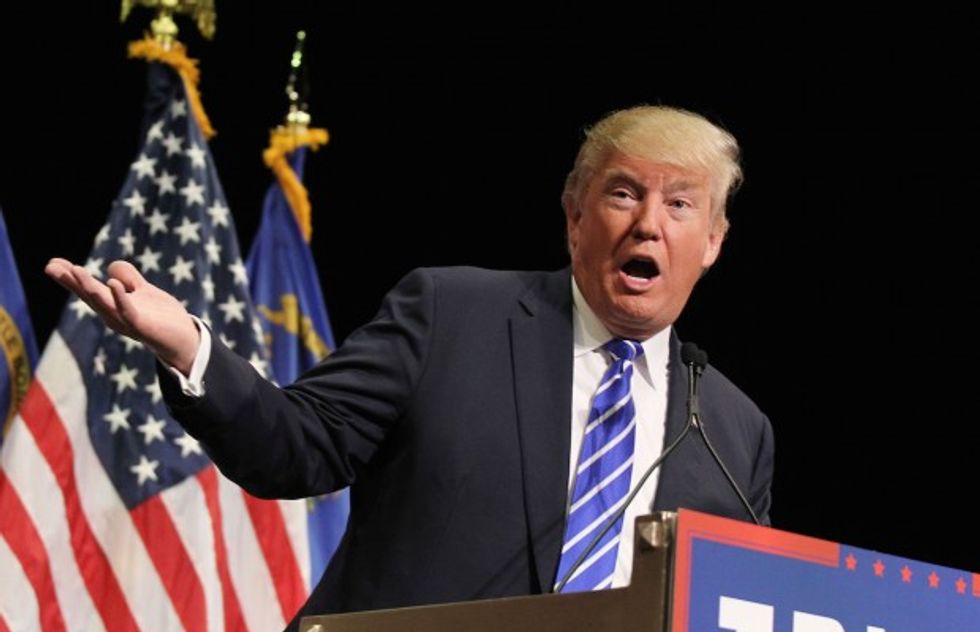 Isaac Brekken/Getty Images
The Republican presidential candidate then proposed keeping Syrian refugees in war-torn Syria but away from the violence by building a "tremendous safe zone," the Atlanta Journal Constitution reported.
"It will cost you tremendously much less, much less," Trump said. "And they'll be there, and the weather's the same. Everything's the same."
"When it's all over, they move back. And they move back into their cities," Trump added.
The billionaire business mogul also took the opportunity to go after President Barack Obama and his plan to take in thousands of Syrian refugees, saying, "We don't even know who they are. There's no paperwork. There's no anything."
Trump posted a message on Instagram Tuesday morning, echoing what he said just hours before in Tennessee.
A video posted by Donald J. Trump (@realdonaldtrump) on
(H/T: Atlanta Journal Constitution)
–
Follow Jon Street (@JonStreet) on Twitter