President Barack Obama on Tuesday blasted Republicans who have been critical of allowing Syrian refugees to enter the U.S.
Speaking in the Philippines after a meeting with President Benigno Aquino III, Obama said comments made by some on the right were "offensive" and "political posturing," according to the White House pool report.
"When individuals say we should have religious tests, and only Christians, proven Christians, should be allowed, that's offensive and contrary to American values," the president said.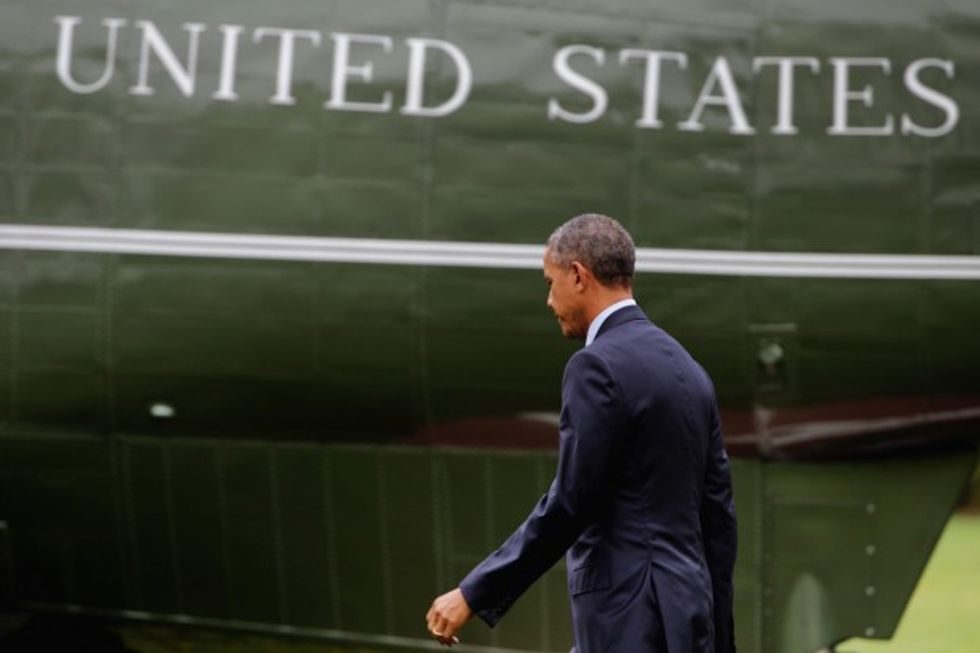 Chip Somodevilla/Getty Images
Obama suggested it was ironic the people urging caution over taking refugees were the same individuals who suggested they were tough enough to stare down Russian President Vladimir Putin.
"Apparently they are scared of widows and orphans coming into the United States of America," he said.
Obama added, "At first they were too scared of the press being too tough on them in the debates. Now they are scared of three year old orphans. That doesn't seem so tough to me."
The president contended his critics were playing right into the Islamic State's hands.
"I cannot think of a more potent recruitment tool for ISIL than some of the rhetoric coming out of here in the course of this debate," he said. "ISIL seeks to exploit the idea that there's war between Islam and the West, and when you start seeing individuals in position of responsibility suggesting Christians are more worthy of protection than Muslims are in a war-torn land that feeds the ISIL narrative. It's counter productive. And it needs to stop."
Obama concluded alleging the position taken by those expressing caution was motivated by political aspirations.
"They've been playing on fear to score political points or to advance their campaigns and it's irresponsible," he said. "It needs to stop because the world is watching."
More than half the governors in the U.S. said Monday that they would stop or oppose accepting refugees from Syria into their states.
Editor's note: This story had been updated after an earlier copy incorrectly identified the current president of the Philippines.
—
Follow the author of this story on Twitter and Facebook: