"Breakfast is the most important meal of the day."
The old adage rings true for students who wish to attain higher academic levels, a new study found.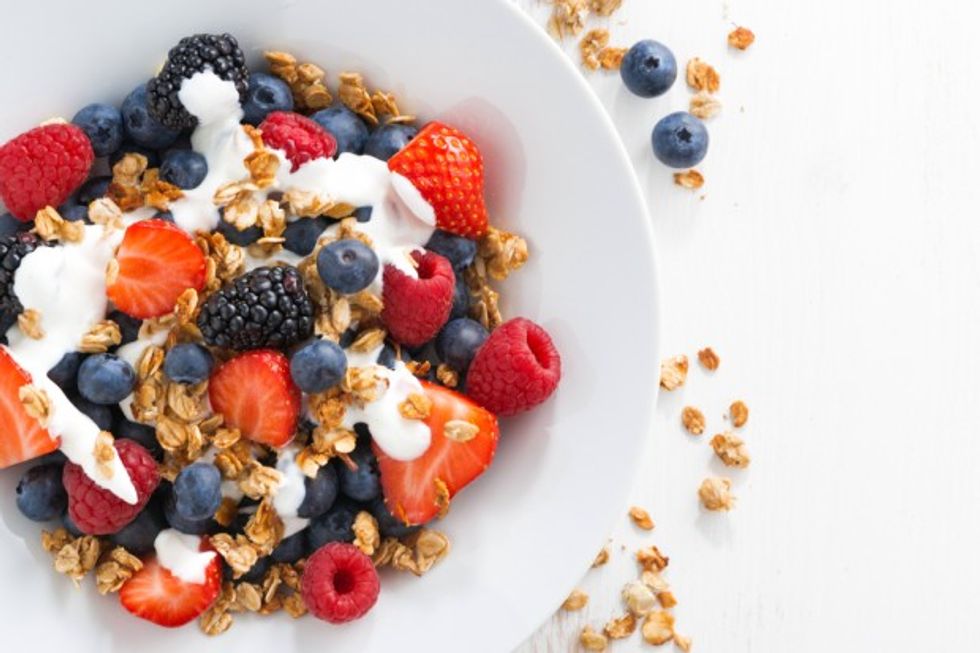 Photo credit: Shutterstock
Research from Cardiff University in the U.K. suggests that just eating a morning meal is directly related to academic achievement. According to a news release from the university, this is the first time a "direct and positive link between pupils' breakfast quality and consumption, and their educational attainment" has been demonstrated in a "ground-breaking" study.
"While breakfast consumption has been consistently associated with general health outcomes and acute measures of concentration and cognitive function, evidence regarding links to concrete educational outcomes has until now been unclear," lead author of the study Hannah Littlecott said in a statement.
The study published in the journal Public Health Nutrition recorded the breakfasts consumed by 5,000 students 9 to 11 years old and followed up with their educational scores six to 18 months later.
While the researchers did not observe an association between an unhealthy breakfast and educational performance, they did find that performance on a standardized test was twice as more likely to be above average for students who ate breakfast at all, compared to those who didn't.
"This study therefore offers the strongest evidence yet of links between aspects of what pupils eat and how well they do at school, which has significant implications for education and public health policy," Littlecott said, noting that "health improvement interventions," such as free school meal plans, could "deliver educational improvements" for students.
"Most primary schools in Wales are now able to offer a free school breakfast, funded by Welsh government," Dr. Graham Moore, co-author of the study, said in a statement.
"Linking our data to real-world educational performance data has allowed us to provide robust evidence of a link between eating breakfast and doing well at school," Moore continued. "There is therefore good reason to believe that where schools are able to find ways of encouraging those young people who don't eat breakfast at home to eat a school breakfast, they will reap significant educational benefits."
—
Front page image via Shutterstock.