Fox News hosts Greg Gutfeld and Juan Williams clashed over the Syrian refugee debate on Wednesday after Williams charged that Republican presidential candidates are "stirring up fear and xenophobia."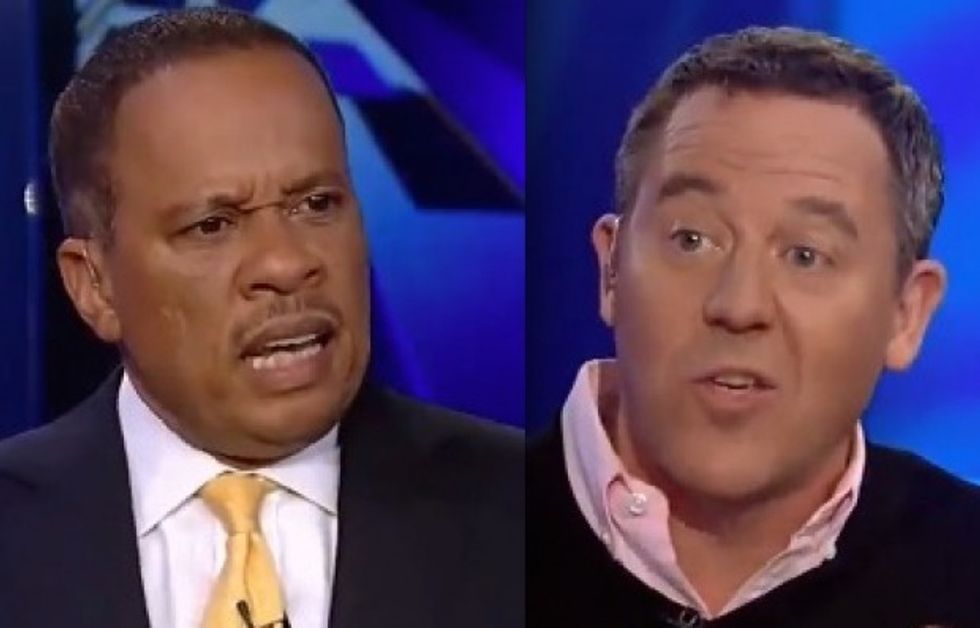 Juan Williams and Greg Gutfeld clash over Syrian refugees (Fox News)
"We are a country that is compassionate," Williams proclaimed. "I don't understand why Republican candidates are, in fact, stirring up fear and xenophobia in the United States."
Williams' statements came after Gutfeld pushed back against President Barack Obama's comments this week about those opposed to allowing refugees into the U.S.
Gutfeld vocally disagreed with Obama, saying that he believes that the president was essentially accusing Americans who are worried about the safety and well-being of their loved ones of being bigots.
"If you have any kind of concern, he can mock you," Gutfeld said. "And it's a natural concern"
It was these comments, among others, that led Williams to make his proclamation about GOP candidates' stirring up fear, to which Gutfeld quickly doubled down, proclaiming that caring about one's loved ones is "not xenophobia."
"Yes it is!" Williams shot back. "Because there's no justification. If I say to you, 'Hey Greg, watch out for that big guy coming up behind you and there's nobody there, you say, 'Why?"
It was then that a visibly irritated Gutfeld reminded Williams that the liberal commentator, himself, was fired in 2010 after making comments about being "worried about Muslims on a plane."
But Williams said this situation is different, as it involves refugees in need of a place of refuge.
Watch the heated segment below:
(H/T: Mediaite)
--
Follow the author of this story on Twitter and Facebook: