Republican presidential candidate Sen. Marco Rubio presented his plan to defeat the Islamic State Thursday, writing in Politico Magazine that he would put boots on the ground and implement a no-fly zone in Syria.
The Florida senator criticized President Barack Obama for deferring leadership "long enough for [the Islamic State] to become the next president's problem."
But if he becomes president, Rubio said he will do "whatever it takes" to defeat the Islamic radicals.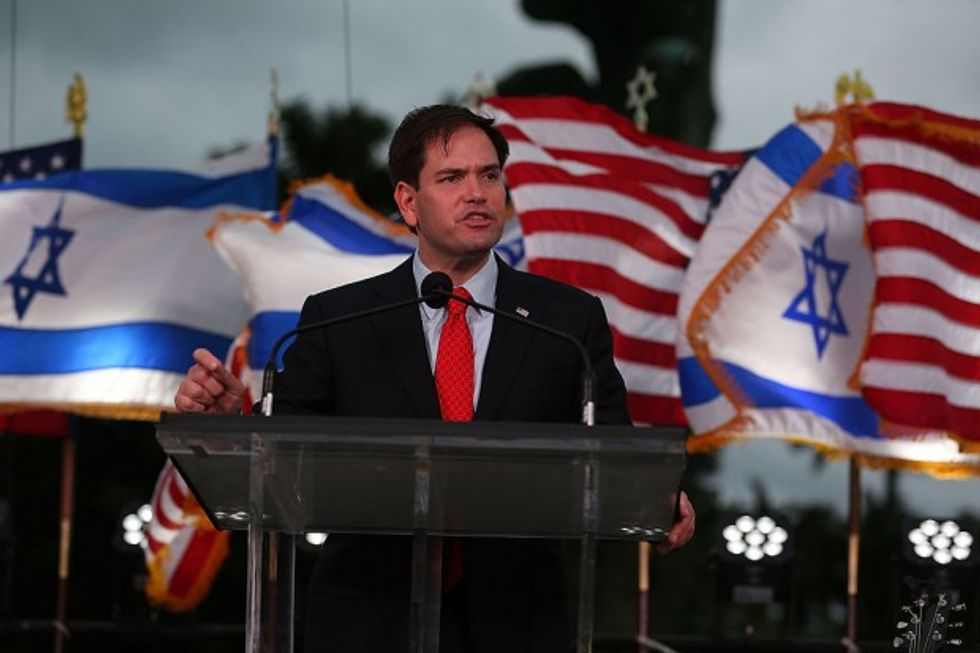 Republican presidential candidate Florida Sen. Marco Rubio (Getty Images/Joe Raedle)
Exactly what it will take to defeat the Islamic State will depend on what changes happen over the next 15 months, Rubio said.
"If Obama begins acting with strength, the next president could face a more manageable crisis," Rubio continued. "But if he continues to fail the test of leadership, the next president will face a challenge of enormous proportions."
[sharequote align="center"]"The greatest job of America's president is to keep our people safe"[/sharequote]
Rubio went on to offer four specific measures he would take as president to combat the Islamic State: stop the influx of Syrian refugees to the United States; reverse military budget cuts imposed by sequestration; declare a no-fly zone in Syria; and inform U.S. military commanders that fighting the Islamic State is a "total destruction" mission that could involve U.S. boots on the ground.
"The greatest job of America's president is to keep our people safe," Rubio concluded in his op-ed. "I will not tire in my efforts to do so. Evil will never relent, and when I am president, neither will America."
During an interview with Megyn Kelly Thursday evening, Rubio reiterated the sentiment from his op-ed, telling Kelly that the "number one obligation of the federal government is to keep us safe."
—
Follow the author of this story on Twitter and Facebook:
[facebook //www.facebook.com/plugins/like.php?href=