A large group of students from the University of North Carolina Chapel Hill marched into and took over their school's "town hall" meeting on race relations Thursday evening, using an hour of the two-hour forum to read off a list of 50 demands.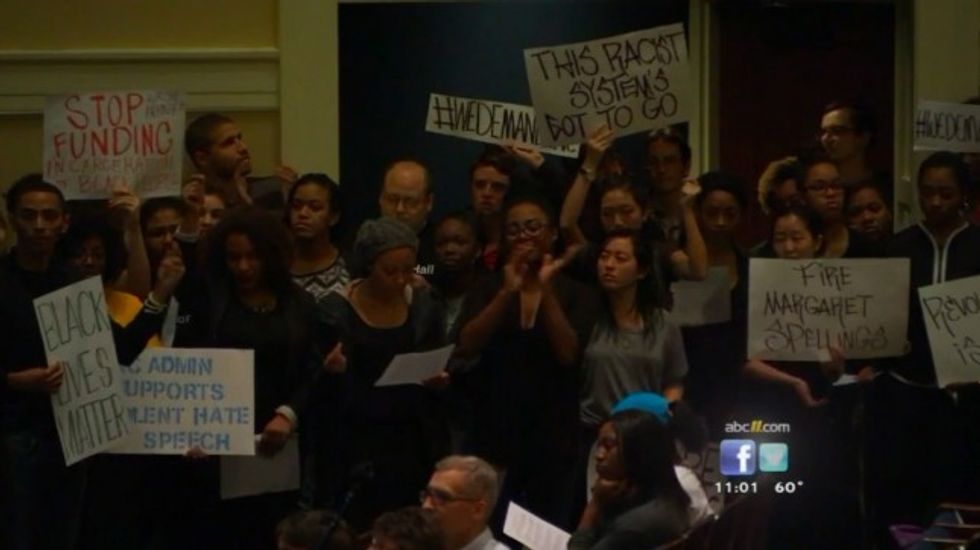 Image source: WTVD-TV
"A Collective Response to Anti-Blackness" characterizes UNC Chapel Hill as an "unethical institution" run by "white supremacist, patriarchal capitalism" that treats minorities as "less than essential to the everyday running of UNC."
And the demands? They include elimination of tuition and fees, firing the new system president, disarming campus police, deactivating on-campus surveillance cameras, removal of Confederate monuments and mandatory training for students and staff on the "historical racial violence of the university."
"Gone are the days when we ask for what is past due to us: we are here to take what is ours," the document concluded. "Tear it down, or we shut you down."
But one student who attended the meeting wasn't keen on the entire list. "I don't think you should be making demands if they're not feasible," Diamonde Henderson told WTVD-TV.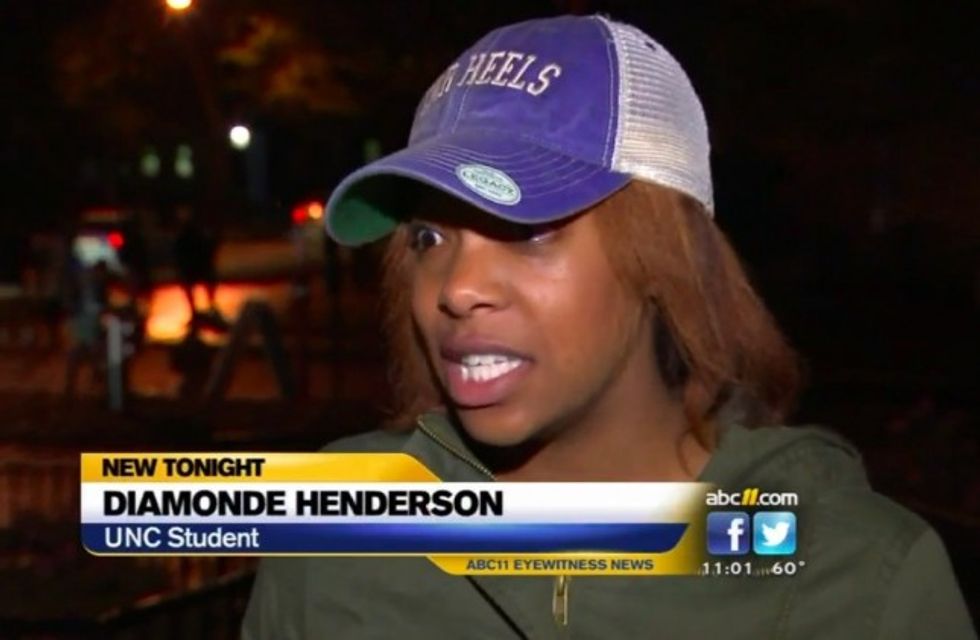 Image source: WTVD-TV
Henderson also was put off that the group took half the meeting time as some attendees could have been left out. "The purpose of it was so everyone could share all of their ideas," she told the station.
UNC Chancellor Carol Folt sat in the front row during the meeting. "Many things they raised are things we're working on all the time and will continue to work on," she told WTVD, "so I think it gave me some good ideas and direction."
—
Follow Dave Urbanski (@DaveVUrbanski) on Twitter