Republican presidential candidate Texas Sen. Ted Cruz may not have won over any University of Texas Longhorns fans after making a jab at the football team's 24-0 loss to Iowa State.
When wrapping up a town hall Friday in Sioux City, Iowa, Cruz made a joke about Texas' Oct. 31 shutout loss, saying the Longhorns' performance looked like they had brought in a "girls' junior high team."
The crowd at Briar Cliff University laughed, and Cruz left the stage shortly after.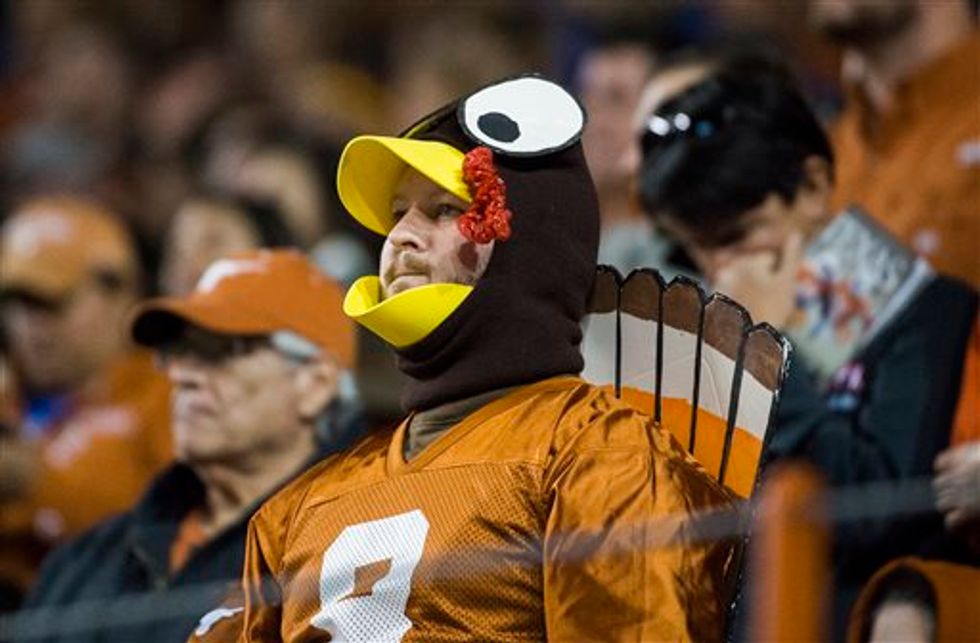 A Texas fan dressed up as a Thanksgiving turkey shows disappointment over the performance of the Longhorns in a game against TCU Nov. 27, 2014, in Austin, Texas. (AP/Ashley Landis)
Cruz has a smattering of Texas Longhorns paraphernalia in his office, IJReview reported. However, he attended Princeton University for his undergraduate degree and then Harvard Law School.
He did serve as an adjunct law professor at the University of Texas School of Law from 2004 to 2009.