The Texas Department of Public Safety will now require state troopers to ask drivers they pull over to state their race.
The change comes after it was discovered that some officers inaccurately recorded the races of drivers pulled over for traffic infractions. Specifically, the action is aimed to more accurately identify Hispanics who officers often mistake for whites.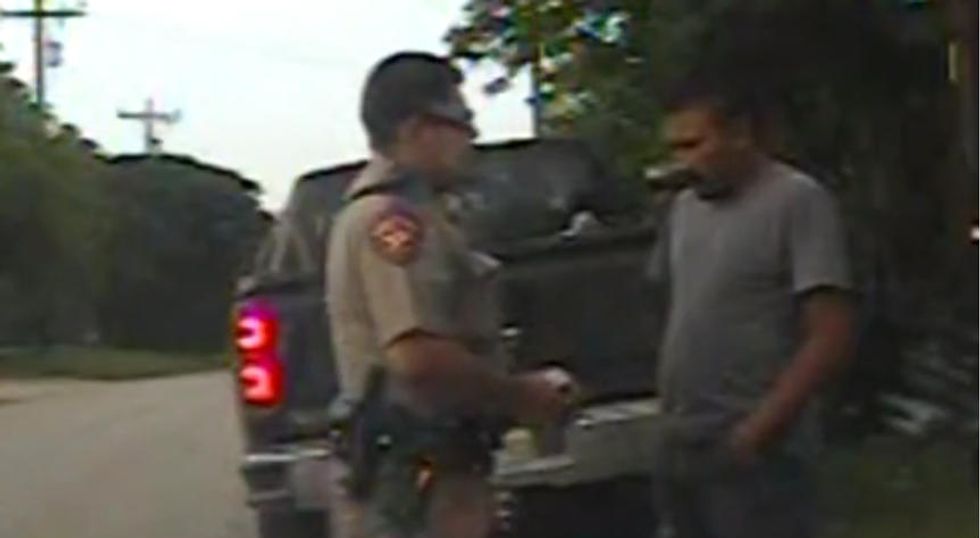 Image source: KXAN-TV
"What we can do better, and we should have been doing better, is collect the data accurately, as it relates to Hispanics. Plain and simple, [we're] guilty," Texas DPS Director Steven McCraw told a state legislative committee Wednesday, KXAN-TV reported. "That should have been done better, and we've got an obligation to fix that."
The issue has existed for years, but it wasn't until local media uncovered the inaccurate records that officials decided to take action. McCraw previously pinned at least part of the blame on computers in troopers' patrol cars, although, as KXAN-TV pointed out, officers can change an individual's race if it is recorded incorrectly.
McCraw said the issue with computers isn't one that can be solved immediately but that officers can begin to employ other tactics now. Referring to troopers asking drivers to state their race, McCraw told the legislative body, "The change takes place effective today."
McCraw said it's unclear how long it will take to fix the computer issue or how much it will cost. He further emphasized the issue is not a reflection on the quality of its officers.
"I can assure you this is a leadership issue not a trooper issue," McCraw said.
(H/T: KXAN-TV)
–
Follow Jon Street (@JonStreet) on Twitter