More Syrian refugees have turned themselves in to immigration authorities along the U.S.-Mexico border, federal officials told the Associated Press Sunday.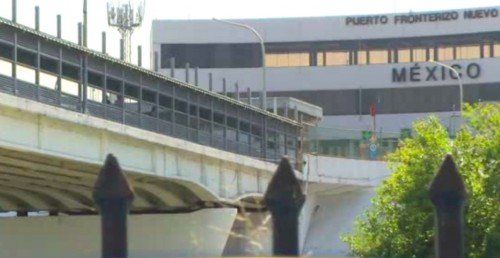 Image source: KGNS-TV
The Department of Homeland Security confirmed the Syrian refugees — a family of three and two other men — identified themselves on Friday to border agents in Laredo, Texas, the AP reported.
More from the AP:
They were held to check their identities against national security databases and then turned over to U.S. Immigration and Customs Enforcement for temporary detention.

Their arrival came after two Syrian families identified themselves Tuesday to border officials in Laredo. In each instance, the men were taken to one detention facility and the women and children to another.
Here's a report on the Syrian families at the border Tuesday:
—
Follow Dave Urbanski (@DaveVUrbanski) on Twitter