Secretary of Education Arne Duncan said in an interview published Monday that he supports free speech on America's college campuses, but suggested there should maybe be limits.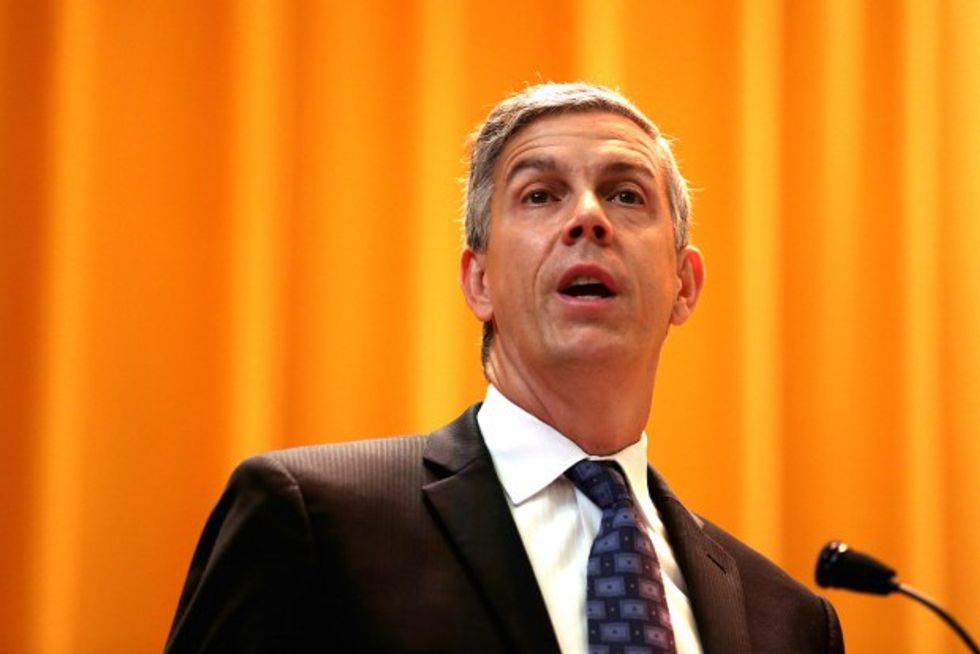 Alex Wong/Getty Images
In an interview with Mic, Duncan addressed the hot topic issue playing out at universities throughout the country.
"Yes, we should have free speech. Yes, we should have diversity of ideas. Yes, we should be encouraging vigorous debate and all kinds of things," Duncan told the website.
He then added a caveat.
"But when young people don't feel safe, feel absolutely isolated, feel absolutely intimidated, made to not feel welcome — that's something else," he said.
"We have to make sure that kids feel they belong on campus, that they belong in this world," the outgoing education secretary concluded. "And we have some work to do."
Duncan is stepping down from his position at the end of this year after almost seven years as the department head.
—
Follow the author of this story on Twitter and Facebook: