Harris County, Texas, Deputy Darren Goforth was targeted and fatally shot solely because he was a law enforcement officer, according to prosecutors.
The man accused of killing the Texas deputy, Shannon Miles, was indicted on a capital murder charge by a grand jury in Harris County on Monday.
Screengrab via KPRC-TV
Harris County District Attorney Devon Anderson painted a chilling picture of the moments leading up to Goforth's death based on surveillance footage.
"And as you see the video, you see the male get out of the car, he's wearing a white t-shirt, red shorts, tennis shoes, and he runs up behind Deputy Goforth and puts the gun to the back of his head and shoots," Anderson said. "Deputy Goforth hits the ground and then he continues to unload his gun, shooting repeatedly into the back of Deputy Goforth."
The video then shows the suspect getting back into his red Ford Ranger pick-up truck and driving away, Anderson added.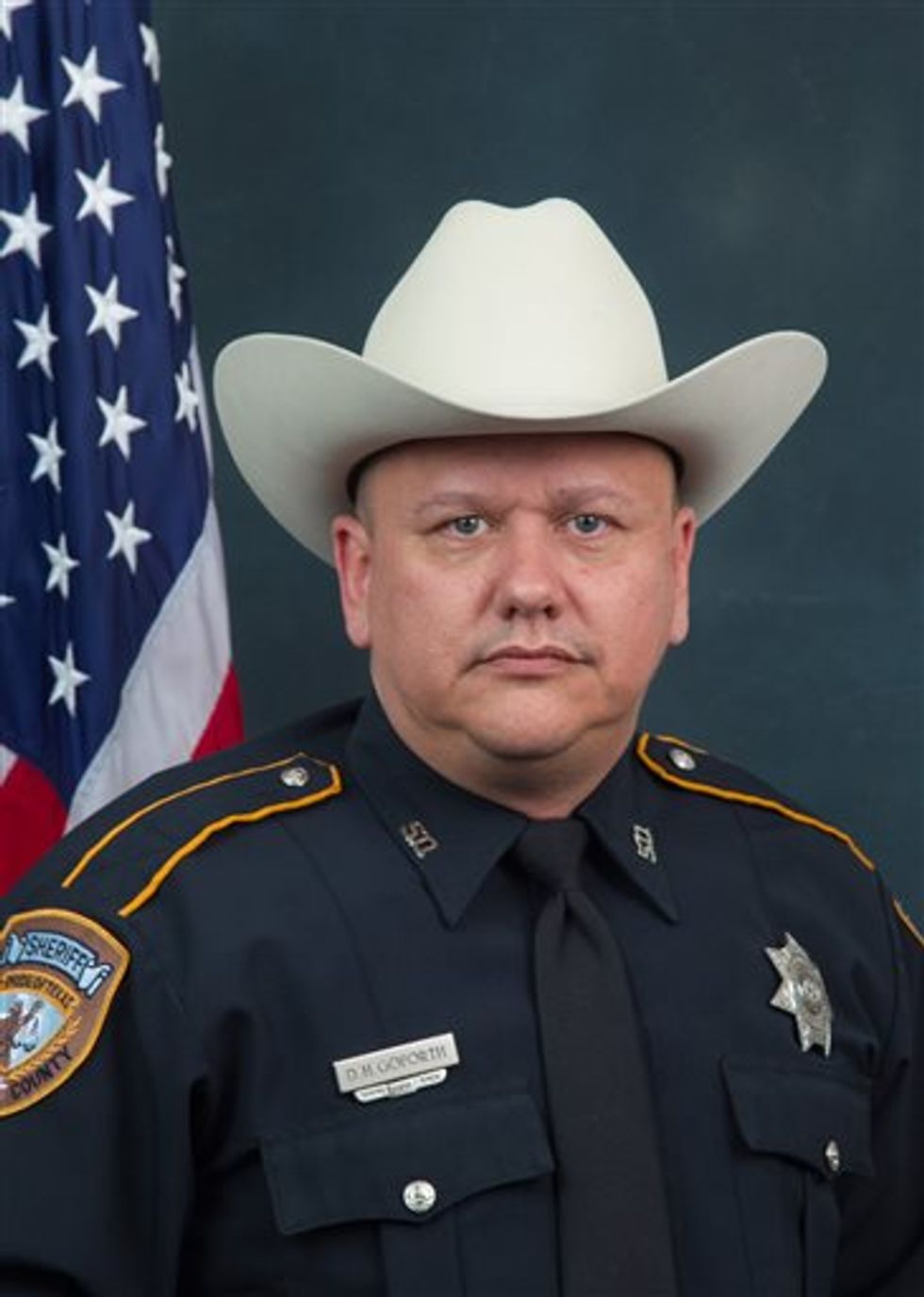 This undated photo provided by the Harris County Sheriff's Office shows sheriff's deputy Darren Goforth who was fatally shot Friday, Aug. 28, 2015. (Harris County Sheriff's Office via AP)
Miles has reportedly admitted to owning a gun that ballistics testing showed matched the murder weapon. Further, a witness identified the suspect as the shooter out of a video lineup.
KPRC-TV legal analyst Brian Wice said the DA's office will likely seek the death penalty in the unprovoked, execution-style killing.
---