In an effort to prevent the infiltration of terrorists, the Canadian government is set to limit its Syrian refugee acceptance program to only women, children and families, the Canadian Broadcasting Corporation reported Sunday night.
CBC News, quoting unnamed sources, reported that unaccompanied men seeking asylum would not be part of the Syrian welcome program the government is expected to announce Tuesday.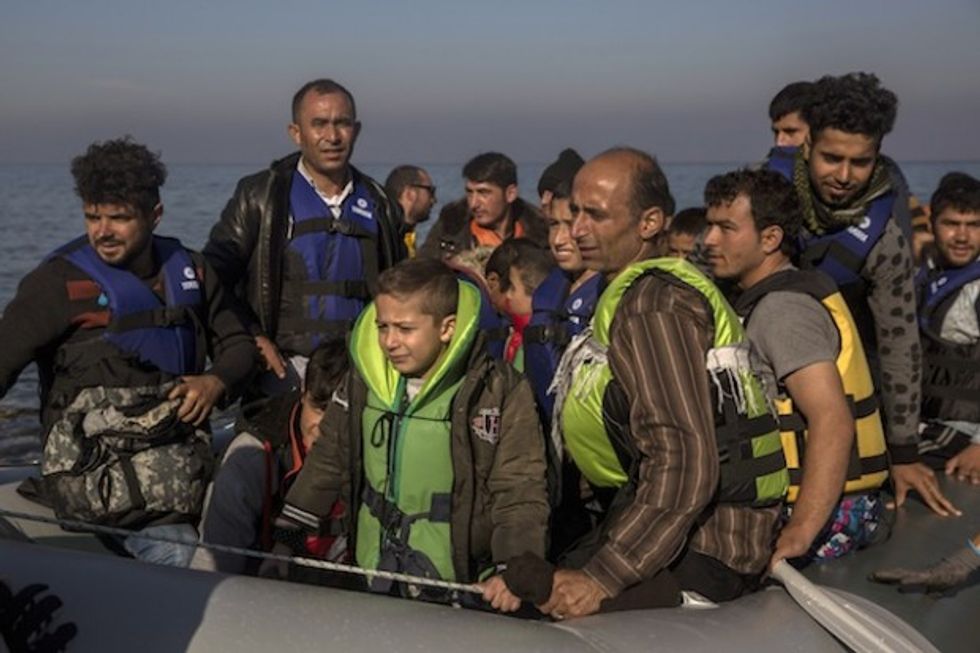 Refugees and migrants arrive safely to a beach after crossing the Aegean Sea on a dinghy from the Turkish coast to the northeastern Greek island of Lesbos on Friday, Nov. 20, 2015. Most nations along Europe's refugee corridor, except Greece, abruptly shut their borders Thursday to those not coming from war-torn countries such as Syria, Afghanistan or Iraq, leaving thousands desperately seeking a better life in the continent stranded at Balkan border crossings. (AP Photo/Santi Palacios)
About 100 people per day have been screened in Lebanon with the goal of bringing in 25,000 Syrian migrants from Jordan, Lebanon on Turkey by the end of this year.
The Canadian government has not made clear if all background checks would be conducted overseas or once the migrants land in Montreal and Toronto.
The government was expected to move ahead with the resettlement plans despite a protest from Saskatchewan Premier Brad Wall who last week called on the government to suspend the plans to bring in so many in such a short time, noting concerns over rushed security checks.
"The recent attacks in Paris are a grim reminder of the death and destruction even a small number of malevolent individuals can inflict upon a peaceful country and its citizens," Wall wrote, according to the Globe and Mail. "Surely, we do not want to be date-driven or numbers-driven in an endeavor that may affect the safety of our citizens and the security of our country."
The international debate over the acceptance of Syrian migrants intensified last week following news that at least two of the terrorists who struck Paris on Nov. 13 – including the suspected mastermind - had entered Europe posing as Syrian refugees.
---