A Massachusetts mother said last week her daughter was suspended for a year from the cheerleading team over a comment the senior published to her Twitter account.
Caley Godino told WFXT-TV she was responding to a comment from her teacher about low voter turnout in a recent election when she made the remark earlier this month.
"When only 10% of the revere votes for mayor cause the other 90% isn't legal," the tweet said.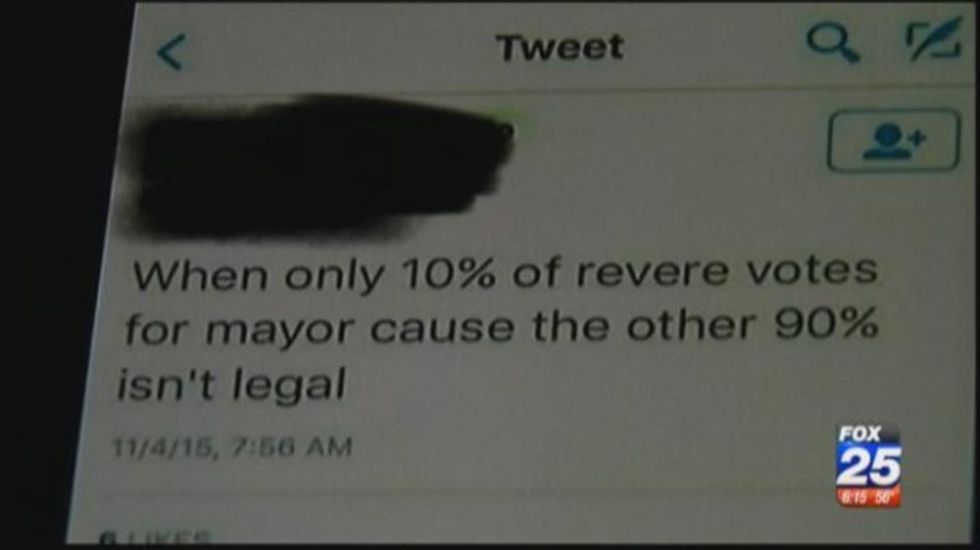 Image source: WFXT-TV
Godino said that her tweet was in part inspired by the rhetoric from Republican presidential frontrunner Donald Trump.
"I see Donald Trump a lot on it. And I don't see what's so different. Like I'm starting to follow along with him," she told WFXT.
The high school senior, who attends Revere High School, said her tweet was not intended to be construed as a racial comment, but one political in nature.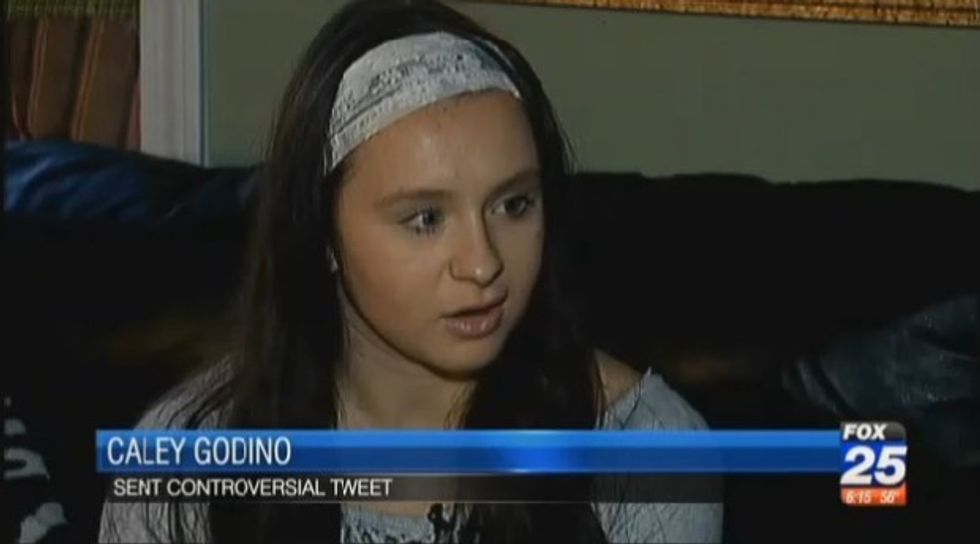 Image source: WFXT-TV
Superintendent Dianne Kelly told WFXT that the district does support free speech, but not hateful language.
"If you're going to stand up and say something that other people will find offensive or harmful, than you need to be prepare to deal with the ramifications of that," she said.
Lauren Kelley, Caley's mother, said her daughter, who was the captain of the cheerleading team, is no longer permitted to cheer for the remainder of the year.
"Because of other people's overreaction toward it, they felt she should be punished for that and I just didn't find that fair at all," Kelley told the local Fox affiliate.
The superintendent, however, told WFXT that the student was disciplined for more than the tweet, but said she couldn't say exactly what because of privacy laws.
"I would just say that not everything that we read is a full story of what's happening," she said.
The school said in response to the controversy a group would be created to discuss issues of cultural diversity.
—
Follow the author of this story on Twitter and Facebook: