Celine Dion paid tribute to the victims of the recent Paris attacks at Sunday's American Music Awards by singing Edith Piaf's "Hymne à L'Amour" in French as some audience members cried.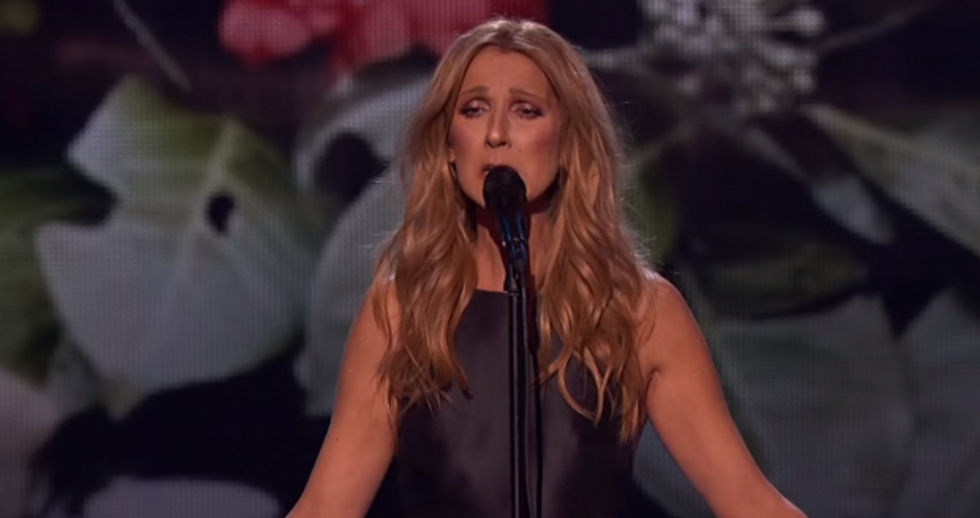 ABC
Jared Leto, who introduced Dion, said his band 30 Seconds to Mars recently performed at the Bataclan, the Paris concert hall where 89 people were killed in the Nov. 13 attack.
Dion earned a rousing applause after her performance, which started with the Eiffel Tower projected behind her.
The Weeknd's performance was also a favorite, and he walked away with two awards, and presented the first one from Prince.
"Make some noise for Prince, ladies and gentlemen," the singer said after picking up favorite album - soul/R&B for "Beauty Behind the Madness."
Nicki Minaj was also a double winner, taking home favorite artist and album - rap/hip-hop. She encouraged her feverish fans to "find their voice."
"I want to just thank you, the fans, for allowing me to change and have a different voice every time I come back out (with a new album)," Minaj said. "And please find your voice and find your purpose before it's too late. Love you."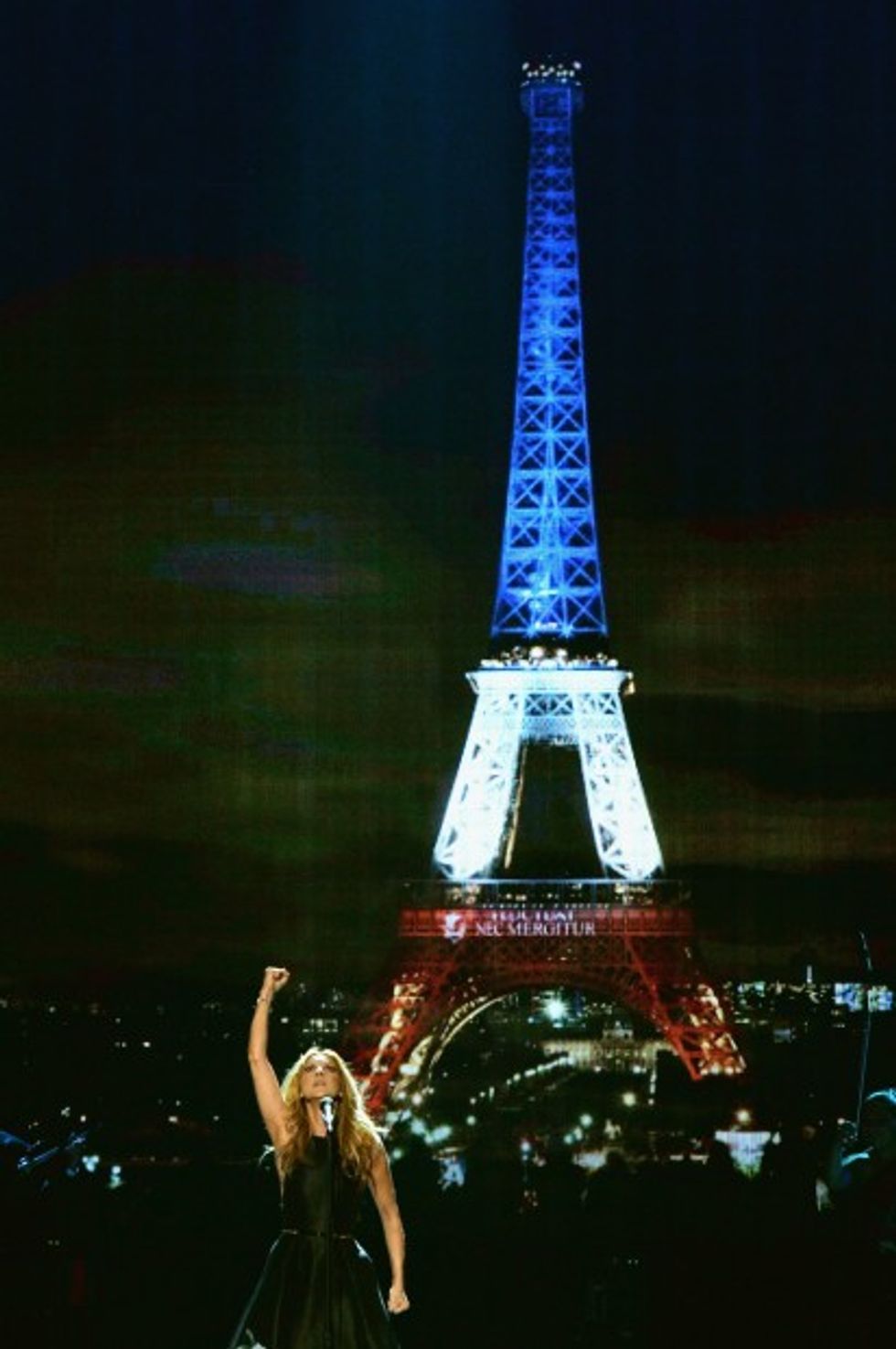 Getty Images
Other girls at the awards show encouraged their peers: Zendaya and Hailee Steinfeld danced excited as Selena Gomez performed onstage; Fifth Harmony and Rebel Wilson sang as Demi Lovato was in strong form with "Confident"; and Gomez sang as Grande performed "Focus" in a shimmery number.
Meghan Trainor and Charlie Puth's performance got additional attention after the singers made out onstage after singing their song, "Marvin Gaye," which features the lyrics: "Let's Marvin Gaye and get it on."
"I'm still laughing at Charlie and Meghan smooching," Bryan said onstage after winning favorite male artist - country.
Bryan beat out Jason Aldean and Sam Hunt, who won new artist of the year.
Host Jennifer Lopez kicked off the AMAs in a dance routine that highlighted some of the year's biggest hits like "Where Are U Now," ''Anaconda," ''Uptown Funk!" and "Hotline Bling." She also impressively sang in almost a cappella form.
Taylor Swift, who is out of the country shooting a music video, was the top nominee with six. She won song of the year for "Blank Space," favorite album - pop/rock for "1989" and favorite artist - adult contemporary
Swift lost favorite female artist - pop/rock to Grande, who was shocked when accepting the honor.
"I think I owe a lot of this to my nonna who made sure to remind me that she voted. She goes, 'Ariana, I went on the computer, I voted, so I think you'll win,'" Grande said in an Italian accent.
The three-hour show, which aired on ABC, also included a clip from the upcoming "Star Wars" film. Performers included Coldplay, Gwen Stefani, Alanis Morissette, 5 Seconds of Summer and Carrie Underwood, who won favorite female artist - country.
---