MINNEAPOLIS (AP) — Police in Minneapolis say they have released one man, but two others have turned themselves in as they investigate the overnight shooting of five Black Lives Matter protesters.
The two are identified as two white men, ages 26 and 21.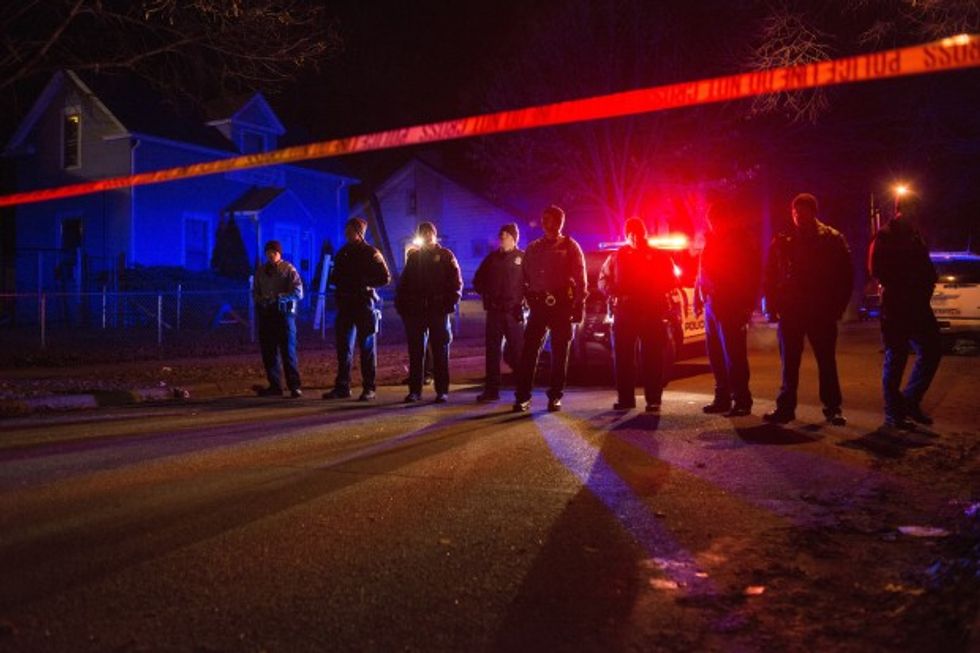 Stephen Maturen/Getty Images
That means three people are now in custody in the shootings that happened at a north side police precinct that has been besieged since a police-involved shooting that left a black man, 24-year-old Jamar Clark, dead.
Clark's death has sparked nine days of protests as some community members allege he was handcuffed when he was shot. Police have disputed that, and two investigations are underway.
Police had been seeking three white males in the shootings, which didn't result in any life-threatening injuries.
—