St. Louis Mayor Francis Slay's chief of staff was caught on video referring to a conservative activist reporter as a "terrorist" after he attempted to ask Slay questions regarding the federal government's Syrian refugee program.
In the video, activist reporter Adam Sharp, who posts at Gateway Pundit, approached Slay before and after an event to ask about the mayor's support for bringing Syrian refugees in the U.S. following the Paris terrorist attacks. Sharp referred to the refugees as "possible terrorists." For the most part, Slay ignored Sharp and eventually got into a car and drove away. However, Slay's chief of staff, Mary Ellen Ponder, stayed behind and briefly engaged Sharp.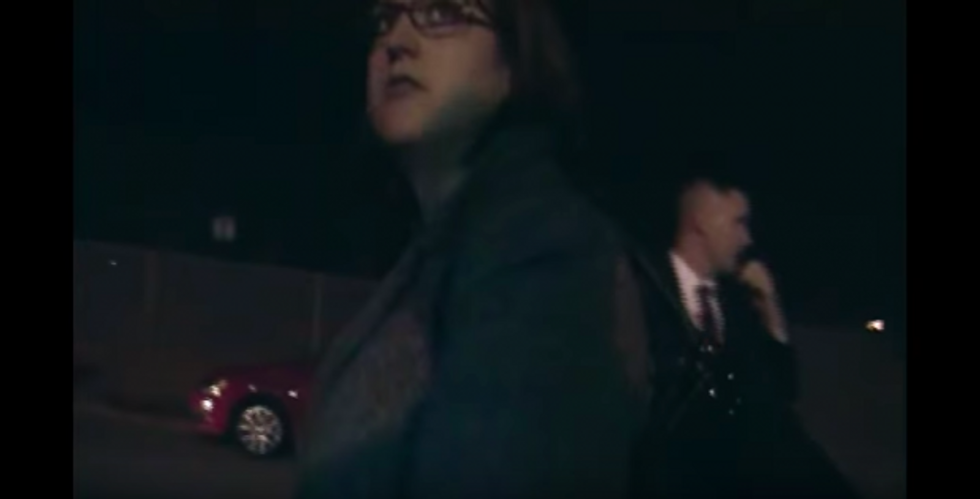 Image source: YouTube
As Ponder walked away from Sharp, she said her boss would "stand up and welcome Syrian refugees" and contended that he would follow federal guidelines. While Sharp continued to ask about the possibility of Slay letting terrorists into the city, Ponder said, "It seems like you're one."
"Oh, I'm a terrorist, I got it," Sharp said.
"You're sure acting like one," Ponder responded.
The activist reporter continued to go after Ponder about her comments, but it is unclear if she responded further as the video cut out.